How to Install Ares Wizard on Kodi 17 Krypton: Your All-in-one Kodi Tool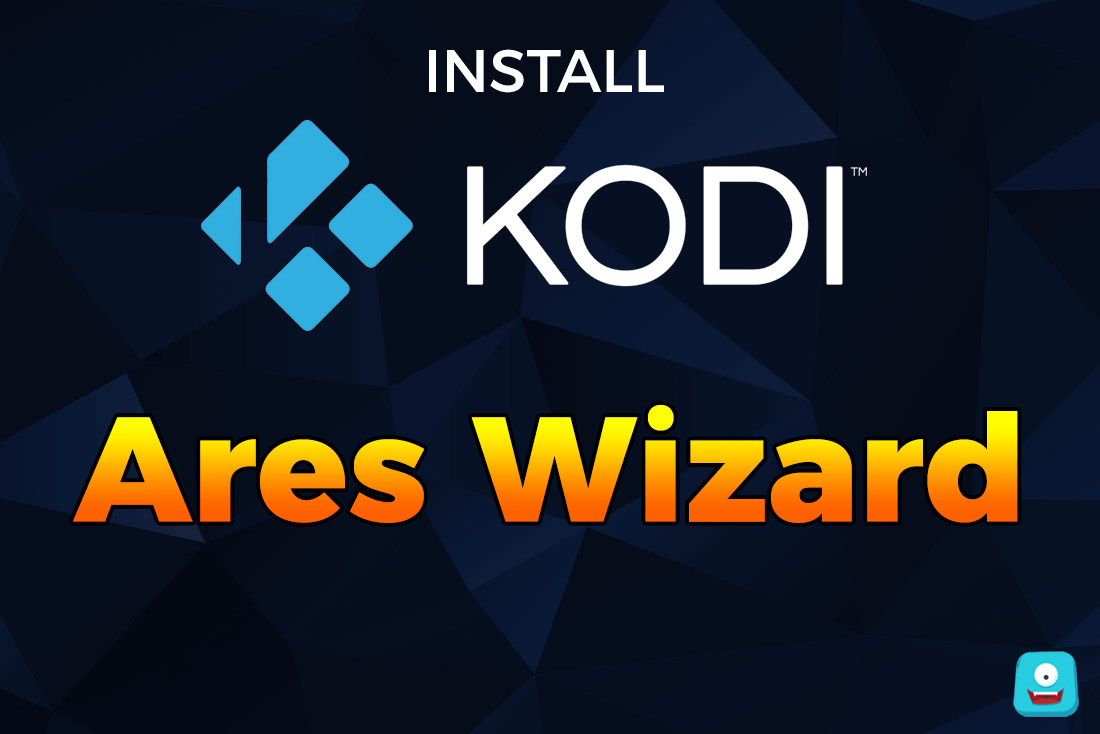 Ares Wizard is a third party add-on that acts as an all-in-one Kodi tool. In this post, I'll tell you how to install Ares Wizard on Kodi 17 Krypton. Ares Wizard allows you to browse builds, load top Kodi Repositories, tweak video playback settings, perform a speed test, and clear Kodi cache.
There's more…
Ares Wizard hosts famous Kodi Live TV add-ons like SportsDevil, Exodus, UK Turk, 1Channel, DC Sports and many more.
Reminder: Before You Go Ahead, Get Secure
Before you go ahead and use Kodi, it is advisable to download a VPN for your Kodi.
A VPN will:
Keep you safe and secure while you stream away and watch your favorite movies online.
Circumvent all ISP limitations and let you access unlimited media content.
Help you avoid warning letters and copyright/infringement notices.
Also, your video stream speed will increase and you'll definitely want that to enjoy more movies in lesser time. So don't wait up and download the best Kodi VPN today.
Just follow these brief steps to get secure:
Signup for IPVanish here and download it.
Launch the app and get connected to IPVanish server.
Open Kodi and stream your favorite media like movies and TV shows easily.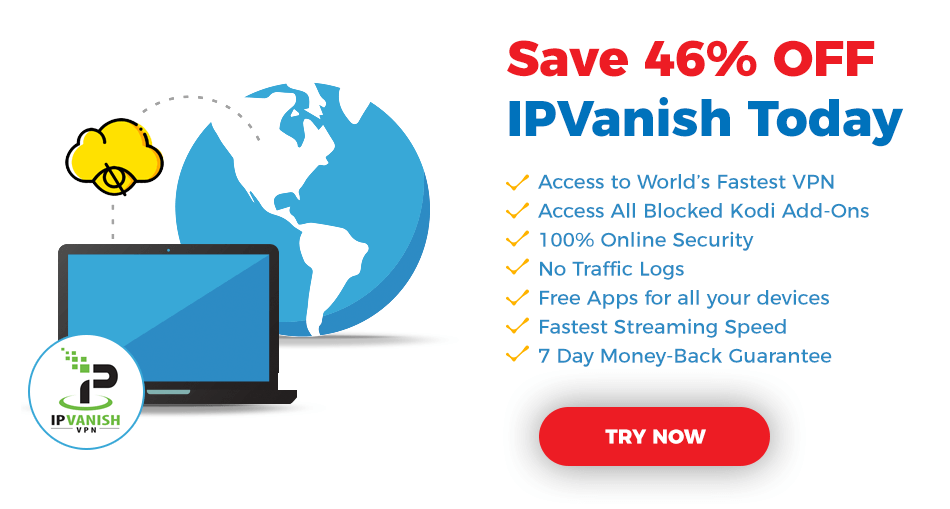 I highly recommend using IPVanish. It'll do the job as promised without burning a hole in your pocket.
Be a part of the Tier-1 VPN- IPVanish Today!
If you're a Kodi beginner, don't worry. We've got you covered with a detailed guide on how to use Kodi.
Moving on with Ares Wizard …
Highlights of Ares Wizard For Kodi 17
Before you proceed with Ares Wizard download, have a look at some of its exciting features for Kodi 17 Krypton:
1. Browse Builds
With this option, you can switch builds for your Kodi 17 from within Ares Wizard. The benefit of builds is that you can try a variety of third-party add-ons that come pre-installed with the builds. Some famous builds within Ares Wizards are:
CellarDoorTV
Apollo
Ares US Builds
Ares Builds
RAZE
Pulse
CellarDoorTV, as an instance, is a popular Kodi build with a beautiful interface and a collection of some of the greatest Kodi Live TV add-ons.
2. Load Kodi Repositories
Ares Wizard allows you to load third-party Kodi repositories from within the Wizard. Although you may decide to download and install third party add-ons, you may be left out on the latest patches and updates for those add-ons.
A better alternative is to download Kodi repositories which keep all the add-ons up to date.
3. Download Add-ons
Kodi Ares Wizard 2017 lets you download famous third party add-ons like Exodus, 1Channel, UK Turks Playlist, SportsDevil, DC Sports and many more. Just launch Ares Wizard> Browse Add-ons and select the add-on from the list of add-ons on the screen.
It's that simple once you install Ares Wizard on Kodi 17.
4. Tweak Video Playback Settings
Kodi is available for download on multiple platforms and there are multiple best devices for Kodi streaming. You can tweak video playback settings on Kodi using Ares Wizard.
Navigate to Ares Wizard> Tweaks> Advanced Settings Wizard and Ares Wizard will automatically pick the best settings for your Kodi device.
5. Clear Cache on Kodi
One of the major issues with Kodi is hands-down the buffering issue. Even when your Internet Speed seems fine, the devil behind this buffering issue is often caching. You can fix Kodi buffering issue by clearing cache on Kodi.
Ares Wizard allows you to automatically clear cache on Kodi device making the streaming experience smoother.
Now I hope these are enough reasons for you to install Ares Wizard for Kodi 17 Krypton.
Let's get to the nitty-gritty details now.
Steps to Install Ares Wizard on Kodi 17
Open Kodi Interface.

Select Settings> File Manager.

Click on Add Source Option.

Double click where it says none and type in the following URL: http://ares-repo.eu

Make sure it is entered correctly and click OK.
Label the media source as Ares Wizard and click OK.

Now move back to the main menu. Select Add-ons> Add-ons Browser.




Select Install From Zip File> Ares Wizard.




Select Ares Wizard Repo file: repository.aresproject-x.x.x.zip and click OK.

The repository will be installed in a few seconds. Now select Install from Repository> Ares Project.




Click on Program Add-ons> Ares Wizard.




Select Install and wait for a few seconds. You'll receive a pop-up notification on successful installation of this multi purpose add-on for Kodi.




Now from your main menu of Kodi, navigate to Add-ons> Program add-ons> Ares Wizard.

Ares Wizard will start extraction of files and install. Give it 10-15 seconds and your Ares Wizard splash screen will appear.

You can now browse builds or download add-ons from your Ares Wizard in no time.



Having problems with Ares Wizard?
Ares Wizard is a third-party add-on so you won't get any help regarding it on the official Kodi site. If you're having any difficulty during or after installation, you can share your queries in the comment section below.
For more updates on Kodi, subscribe to Freaksense and never miss any useful article.>