Best Device For Kodi Streaming 2020: Top Hardware for Your Kodi
Which is the best device for you when you have to make the choice from multiple best devices for Kodi? Keep on reading and you'll find out.
Kodi is the ultimate open source media center software available today. From streaming your favorite audio, shows, and movies to customizing it with versatile add-ons is pretty simple.
And the best part?
Kodi works with multiple platforms. From Android, iOS, Linux, Raspberry Pi, Mac to hundred other types of devices are supported by Kodi. Although it leaves ample choice with the user to select the best device for Kodi streaming, the number of options also make it quite confusing.
Also, you may find that there are many devices, mainly setup boxes that come pre-installed with Kodi and other add-ons, they are not always legal. So, it would be better to just buy your own streaming device or a setup box and install Kodi on it.
Also, please make a note that many add-ons that come with Kodi may be streaming content that is considered illegal in your country. So proceed accordingly to avoid any copyright or infringement issues.
Furthermore, Kodi users are highly recommended to use a strong VPN like IPVanish to keep their browsing history under wraps and needless to say, have a safe browsing experience.


Before You Go any Further, Get Secure
Before you go ahead and use Kodi, it is advisable to download a VPN for your Kodi. A VPN will keep you safe and secure while you stream away and watch your favorite movies online. With a Kodi VPN software on your system, all ISP limitations can be circumvented and you can enjoy access to unlimited and media content and avoid any copyright/infringement notices.
Also, your video stream speed will increase and you'll definitely want that to enjoy more movies in lesser time. So don't wait up and download the best Kodi VPN today.
For a fully-featured Kodi VPN, you can download IPVanish today. It comes highly recommended and is priced at only $6.49/month for 1 year.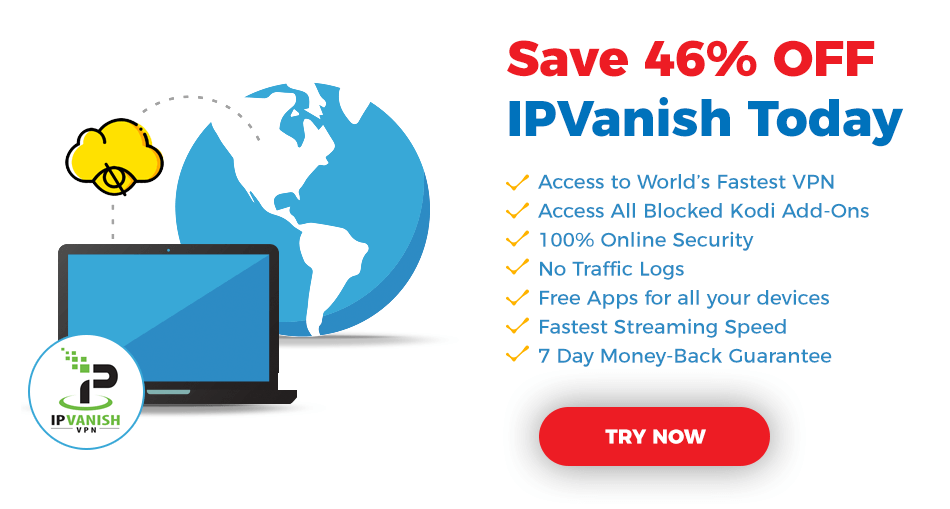 Don't wait and experience secure browsing with IPVanish Today!
Without further ado, let's now move to the best devices for Kodi streaming 2017.
List of top 10 Best Devices for Kodi Streaming 2020
| | | | | | | | |
| --- | --- | --- | --- | --- | --- | --- | --- |
| Amazon Fire TV | Amazon | Amazon OS | 1 | Upto 200GB | Dual Band Wi-fi/Ethernet | Yes (UHD) | Yes (Voice Enabled) |
| NVIDIA SHIELD | NVIDIA | Android 6.0 | 2 | No SD card Slot | Wi-fi/Ethernet | Yes (HDR) | Yes (Voice and Google Search |
| Raspberry Pi 3 | Raspberry Pi | Configurable | – | Configurable | Built in Wi-fi | No | No |
| Trongle X4 | J-Deal | Android 5.1 | 1 | Upto 32GB | Built in Wi-fi/Ethernet | Yes | Yes |
| NEO U-9 H | Minix | Android 6.0.1 | 3 | SD card slot | Dual Band Wi-fi/Gigabit Ethernet | Yes (HDR) | Yes |
| GT1 Ultimate | Beelink | Android 6.0 | 2 | Upto 32GB | Wi-fi/Ethernet | Yes | Yes |
| Q-Box | Miroha | Android 6.0 | 2 | Upto 32GB | Dual Band Wi-fi/Ethernet | Yes (UHD) | Yes |
| T8-S Plus V2 | DroidBox | Android 6.0.1 | – | Upto 32GB | Dual Band Wi-fi/Ethernet | Yes (UHD) | Yes (Air-Mouse) |
| WeTek Play 2 | WeTek | Android 5.1.1 | 2 | Upto 32GB | Wi-fi/Ethernet | Yes (UHD) | Yes |
| Xiaomi Mi Box | Xiaomi | Android 6.0 | 2 | Upto 64GB | Wi-fi | Yes | Yes |
Size: 4.5×4.5×0.7
Weight: 9.5 oz
Price: $$
Special Mention:
Voice View Screen Reader for blind or visually impaired persons.
The Amazon Fire TV is full-packed streaming devices for Kodi you'll find. It comes with a great processing power and 4K enabled service. If you're looking for a great all-rounder device, this is the best device for Kodi streaming 2020 you'll get your hands on.
For a compact size, this device is packed with truckloads of features. Firstly, it comes with Wi-fi and Ethernet support. So, if you're facing difficulty with your wi-fi, just attach an Ethernet cable and it'll do its magic.
Secondly, it doesn't come downloaded with Kodi, so it'll have to be sideloaded on your Fire TV. Once you install Kodi on Amazon Fire TV, you can experience live media streaming on your TV beautifully.
Kodi works amazingly with Fire TV but besides that, this small device also supports other popular streaming channels like Hulu, Netflix and naturally, Amazon Prime TV as well.
Thought this was it?
Well, this device comes with a Bluetooth enabled remote. So, now you can control your Kodi and navigate through its complex menu easily. Additionally, it comes with an in-built SD card slot so that you can simply mount it and watch your favorite locally stored media easily.
All in all, at the price range of just $89.99, Amazon Fire TV is a steal.
Highlights:
An all-rounder compact device for all your streaming needs.
1080p and 4K ultra HD picture quality.
Dedicated Graphics processor.
2 GB RAM
8 GB Internal Storage
Dual Band Wi-fi/Ethernet Enabled
A whooping 200GB expandable memory support
Comes with voice enabled (Alexa voice control) remote control
Additional access to Amazon Prime videos
Pros
High-quality 4K Ultra HD video support
75% more processing power
200GB expandable memory support
A voice-enabled remote control
Access to Amazon Prime videos
Cons
Kodi has to be side-loaded
A pricey option
What you'll find in the box?
Amazon Fire TV
Alexa Voice Remote
2 AAA Batteries
Power Adapter
You'll have to purchase the HDMI cable yourself.


Size:9.6 x 8.4 x 4
Weight: 3.8 pounds
Price: $$$
Special Mention:
Revolutionary Google Voice Search Controller and GeForce for all your games.
One of the best devices for Kodi streaming 2020 to splurge on would be NVIDIA SHIELD TV streaming media player. Priced at $199.99, this device is definitely a huge investment but BOY, is it worth it!
With features that may put its counterparts to shame, this Kodi streaming device allows you to explore thousands of streaming apps like Netflix, Hulu, Kodi, Youtube, Spotify, HBO, Amazon Video, PlayStation and more.
If you're a game lover, stream all your favorite PC games with GeForce now. Cast the games onto a larger screen and experience gaming in 4K HD quality. More so, enjoy best Amazon shows like The Grand Tour or The Downton Abbey in crystal quality with SHIELD TV.
Talking about the remote, you get better navigation control over your Kodi with voice search enabled. Simply say what you want and Google voice search will find the best results for you.
Furthermore, with Shield Controller you get rumble feedback and private listening, all in a stylish new factor.
Highlights:
Gain access to thousands of streaming channels like Netflix, Hulu, Spotify
NVIDIA GeForce enhances the gaming experience with HD quality
Voice search enabled remote controller
Rumble feedback and private listening
4K HD quality supported

Pros

3 times faster processing than its counterparts
Better game streaming performance
New controller with rumble feedback and private listening enabled
4K HD quality videos streamed beautifully

Cons

Highly priced Android TV Box
Requires additional subscriptions and purchases
Streaming requires a speedy network connection

What you'll find in the box?

NVIDIA SHIELD TV
Remote
SHIELD Controller
Power Adapter
Charging Cable for controller

You'll have to purchase the HDMI cable yourself.




Size: 4.8 x 3 x 1.3
Weight: 2.1 oz
Price: $

Special Mention:

Built in Wi-fi and Bluetooth, advanced processor.

Are you a developer at heart? Give the most versatile Raspberry Pi 3 a try. Inherently configurable and customizable, you can use Raspberry Pi 3 to make your own Kodi box with any hardware and software of your choice.

It is a cheap yet powerful alternative to many expensive Kodi streaming devices you'll find in the market. You can even use Kodi's own OS LibraELEC to convert it to a complete Kodi box which you made. Amazing, right?

Packed with a Quad-core processor, this device once configured streams 1080p quality movies beautifully. On the negative side, it doesn't support 4K movies.

But it does come with wireless and wired Internet connection support. So if your wi-fi is acting up, you always have a reliable Ethernet for streaming content.

Another thing to keep in mind is that it doesn't come with a remote control but you can always download a remote control app on your smartphone.

Considering the versatility and price point of this device, you can buy the whole kit for just $69.99 (current sale price).

Highlights:

Highly customizable and can be tailor-made to your needs
Configure as your own Kodi Box
Quad-Core processor
1080p quality supported
Wi-fi/Ethernet Support
Better desktop performance
Integrated Bluetooth

Pros

Adaptive and Configurable device
Integrated Wi-fi and Bluetooth
Better desktop performance
A cheaper alternative

Cons

Requires tech knowledge
4K quality media is not supported yet
Has to be programmed to work accordingly

What you'll find in the box?

You can buy the whole kit using link given below!



Size: 9.6 x 6 x 2.6
Weight: 1.1 pounds
Price: $

Special Mention:

Perfect buy for a mid-range with compact size and 4K Support.

If you want an Android powered smart TV box for Kodi streaming, Trongle X4 is an ideal device for you. As a good budget box, this device is power-packed with strong features.

Surprisingly good, this box runs on Android 6.0 Marshmallow OS and can handle both 1080p and 4K movies beautifully. This is also one of the smallest set-top boxes you'll come across.

Being an Android box, it comes with Google Play Store integration. So you can download Kodi and other Android apps directly on this box. This box comes with two remotes: one is a keyboard remote that is responsive and has a multi-touch pad that works quite comfortably.

Another remote that comes with it is an air mouse using which you can directly click on your apps and navigate through Kodi interface easily. Thanks to its latest Quad Core CPU Amlogic–S905X, and the extremely substantial inbuilt DDR3 1G RAM/eMMC Flash 8GB ROM, this TV box is a smart purchase for your Kodi.

For a budget buy that doesn't compromise on any of the features, go for Trongle X4.

Highlights:

A medium-budget 4K Android TV box
Runs on Android v6.0
Compact in size
Integrated Google Play Store
Responsive and multi-touch pad remote control
Air-mouse remote control
Quad-Core processor
Amlogic S905X chipset
1GB RAM/8GB ROM
Wi-fi/Ethernet Enabled
32GB Expandable Memory
Multi-format files supported

Pros

Built-in Wi-fi
Reasonably priced
Comes with two remotes: multi-touch pad and air-mouse enabled
Google Play Integration
Amlogic S905X chipset
32GB expandable memory and 2 USB Slots
Multi-format files supported
Sleek design

Cons

Low-Budget options available with more features
Few glitches encountered during boot and streaming

What you'll find in the box?

Android TV Box
T9 Wireless Keyboard
Remote Control
AC Adapter
HDMI Cable
User Manual




Size: 4.92 x 4.92 x 0.9
Weight: 8.5 ounces
Price: $$

The Minix Neo is a fully robust Android based device for Kodi streaming. A budget device that doesn't fall short of any features ranging from 4K support to double Dolby sound, Minix has it all in a small compact box.

Going into its specifications, Neo U-9 is a quality streaming solution for your Kodi. It has a standard Minix User interface which is impressive and highly responsive. It produces picture perfect and realistic images with its 4K and HDR support. Neo box also comes with firmware updates so it's always up to date with latest features and improvements.

Built in DDR3 2GB RAM, 16GB eMMC internal storage and a 64-bit Octa-core processor, this box is the best device for Kodi and is reasonably priced as well.

It gets better:

With Neo, you're never short of memory. It has 3 USB ports, one OTG port and and an SD card reader for unlimited entertainment. It also comes with an additional remote for better navigation. Also, because it is an Android TV box, you can also stream from other famous channels like Netflix, Hulu, Spotify and more.

Highlights:

Pocket-friendly Android streaming box for Kodi
4K quality enabled
Compact in size
HDR support for picture-perfect quality
2GB RAM/16GB ROM
64-bit Octa Processor
3 USB ports
Comes with uber cool air mouse

Pros

Plays 4K HDR movies easily thanks to power-packed CPU and GPU
Compact in size
Reasonably priced
Comes with an air mouse (it's uber cool)
16GB internal memory
Dual DRM support
1-year manufacturer warranty

Cons

May cause buffering with few videos
List view in chronological order and not alphabetically sorted
Some videos couldn't play well within Kodi
Few bugs within Wi-fi performance.

What you'll find in the box?

Minix TV Box
Antenna
Remote Control
Power Adapter
HDMI Cable
Multi-language User Manual
Micro-USB
OTG Cables




Size: 3.8 x 3.8 x 0.6
Weight: 6.9 ounces
Price: $$

Special Mention:

32GB Internal Memory!

Beelink GT1 Ultimate TV box is one of the new Kodi box 2017. It has a good price point and is an ideal choice as a Kodi box for games and Live shows streaming. This box resembles a small plastic rectangular box that has a diamond pattern going on the top. The main highlight is that it comes pre-loaded with its own Kodi 16.1 Jarvis version called Qodi.

The box offers a standard User interface which is easy and quick to access wi-fi and other options. Bundled with other hardware like a charger, remote control, and an HDMI cable, this box has some well-structured features that have placed it in this list of best devices for Kodi streaming 2017.

With S912 Octa-core processor running at 2GHz, 3GB DDR memory and internal memory of 32GB, this box has some nice hardware that doesn't disappoint even when watching 4K and HDR movies.

In terms of external memory support, the box has 2 USB and 1 microSD slot for an unlimited storage of your media.

In case your wi-fi is acting up, you can always rely on good old Ethernet for Kodi streaming and enjoying your favorite shows right away. The remote control has a simple and nice layout for better navigation across the complex Kodi menu.

If you're a gamer, you'll love this box because it offers stupendous quality for all your games.

Highlights:

A good-looking and efficient Android TV box for Kodi
Pre-loaded with Kodi 16.1 Jarvis called Qodi within this Kodi box
Standard and easy User-interface
Offers a good price point
Pushes 4K and HDR stream smoothly
Wi-fi/Ethernet support
3GB RAM/32GB ROM
A great gaming Android Box for Kodi

Pros

Powerful Amlogic S912 chipset and Quad-Core processor
32GB Internal Memory
High-quality 4K and HDR movies supported
Strong Gaming graphics thanks to its powerful GPU
Over the Air updates from Beelink
Google Play Integrated
Bluetooth support

Cons

Doesn't support 3D movies
USB 3.0 is not supported for faster bit transfer

What you'll find in the box?

1 X Beelink GT1 Ultimate TV Box
Infrared Remote Control
HDMI Cable
Power Adapter
User Manual




Size: 2.4 x 5.59 x 8.31
Weight: 1.1 Pounds
Price: $

Special Mention:

You get a fast processor in a sleek design within a college budget.

The Miroha Q-Box is a mighty Android box for Kodi Streaming. Under the hood, you get an Amlogic S905X Quad-Core processor running at 2GHz. Based on Android 6.0 Marshmallow version, this box comes integrated with Google Play store. Besides Kodi, you can also experience all your favorite Android games and apps with Q-Box as well.

Great with performance and picture quality, this Android box for Kodi has 2GB RAM, Flash 16 GB ROM and expandable memory support upto 32GB. It also produces a fast and smooth stream with its 4K and Ultra HD support enabled.

Moreover, you get a fast Internet connection with Dual Band Wi-Fi support and Ethernet port as well. It has two standard USB ports and provides multi-language support.

You can play a variety of media with this box thanks to its multi-format and an additional Miracast DLNA feature as well.

All in all, this box is worth the purchase with its compact size and a huge bundle of features.

Highlights:

Amlogic S905X Quad-Core Processor
Based on Android Marshmallow
2GB RAM/16GB ROM
4K UHD supported
Dual Band wi-fi support
Multi-language support
MiraCast DLNA enabled
Compact sized

Pros

Reasonably Priced
Powerful S905X Quad-Core Processor
4K Ultra HD support
Dual Band Wi-fi
MiraCast DLNA feature

Cons

Buffering issues when streaming certain 4K videos
Internal Memory is relatively less as compared to counterparts

What you'll find in the box?

Q-Box
Remote Control
HDMI Cable
Power Adapter
User Manual




Size: 8.5 x 6.7 x 3.4
Weight: 2.5 Pounds
Price: $$$

Special Mention:

OTA Updates from DroidBOX to keep it updated on the go!

Claiming to change the way you watch TV for forever, this box boasts of high-end features that'll be a delight for all TV enthusiasts and gamers alike. If you're looking for such a device that'll enhance your gaming experience or more so help you achieve nirvana (well, winning a battle makes me feel like that), stop your search at this amazing super Android box for Kodi.

As a matter of fact, this one box is sufficient for all your Kodi needs and you'll get quite a lot out of this one-time investment. Powered by Android 6.0 Marshmallow and a strong support for Kodi OS LibraELEC 17, this mini PC packs a power-punch in terms of features.

Using this plug-n-play device is a walk in the park even for non-techies. Talking about the features, this mini PC for Kodi has DDR 2GB RAM and an internal storage of 32GB. It can easily push 4K and UHD videos at 60Hz with an additional HDMI port.

What's more? You may ask!

With an expandable storage of up to 32GB and Bluetooth 4.0, it offers high-speed connectivity. You also get an Ethernet and Dual Band Wi-fi support in this best Android box for Kodi. Furthermore, it gives you access to DroidBOX Share and Over the air (OTA) updates that'll keep your Kodi box up to date with just a few clicks.

If that was not all, you get access to over hundred more apps with DroidBOX Market. So apart from Kodi, you can enjoy miscellaneous activities with this power packed mini PC from DroidBOX. It also comes with a mention-worthy air mouse remote and QWERTY keyboard as well.

Highlights:

Full-featured Mini PC for Kodi
Runs on Android version 6.0
Plug and play device
2GB RAM/32GB ROM
Supports 4K and UHD movies
Expandable storage upto 32GB
Bluetooth 4.0 enabled
DroidBOX Share and DroidBOX Market Access
Over the Air updates from DroidBOX
Air-Mouse Remote

Pros

Kodi OS LibraELEC 17 supported
2GB RAM and 32GB Internal memory
Expandable memory upto 32GB
Over The Air firmware updates
Air Mouse with VIP Plus Remote
Access over hundred of apps from DroidBOX Market
1 Year Warranty from Manufacturer

Cons

HEVC not supported
3D quality not supported
A little pricey

What you'll find in the box?

T8-S Plus V2
VIP/Plus Air-mouse Remote Control
HDMI Cable
QWERTY Keyboard
Power Adapter
User Manual

Hurry now!



Size: 12.4 x 8.2 x 2.3
Weight: 2 Pounds
Price: $$$

Special Mention:

Tune into your satellite channels with inbuilt DVB-S2 Tuner.

Now stream all your Kodi media content such as Live Shows, movies, sports and Games in 4K UHD quality with a hybrid media center designed by WeTek. This Android TV box is one of the best devices for Kodi Streaming available as of now.

With WeTek Play 2, the best Android box for Kodi, you can take control of your time. This Kodi box lets you record Live Shows so you don't miss out on that epic scene from that new trending movie because your boss called (Awesome, isn't it?)

Opening a world of wide variety of entertainment for you, this box also has DVB modular tuner so that you can watch any shows using your local satellite and cable as well. Powered by Android 5.1.1 Lollipop, it has an external SD slot and 1 USB port offering wi-fi/LAN support and Bluetooth connection as well.

If you have those bluetooth speakers, use them in conjunction with this Android TV box to convert your living room in a Home Theatre in just a few seconds.

Highlights:

Amlogic S905H Quad-Core Processor
2GB RAM/8GB ROM
Based on Android Lollipop version
DVB Modular Tuner
Bluetooth Connection Enabled
Live Shows Recording
Wireless LAN
True Dolby Sound

Pros

Powerful Amlogic S905H chipset and Quad-core processor
2GB DDR RAM
DVB Modular Tuner
Live Shows Recording feature
True Dolby Sound

Cons

A bit pricey
Internal Memory could be bette
Standby mode is not available
Gaming Performance is average

What you'll find in the box?

WeTek Play 2
Remote Control
HDMI Cable
RS232
Update Nail
Power Adapter
User Manual

Additional 1 Year warranty for parts and labor from Seller




Size: 3.9 x 3.9 x 0.7
Weight: 1.2 Pounds
Price: $$

If you're looking for a legal and best Android box for Kodi in a budget friendly range, you've found your ideal Kod box with Xiaomi Mi Box. Run on Android 6.0 Marshmallow and possessing an Amlogic S905 Quad Core chipset as a processor, this eye-candy device hosts a variety of features that'll make you want it this instant.

With 1GB DDR RAM and 4GB eMMC 5.0 ROM, this Android TV box from Xiaomi offers extended memory support of up to 64GB with an SD card. It also supports a variety of media formats and has Bluetooth 4.1 enabled with an additional feature of enhanced data rate (EDR) in its hat.

At such price point, it comes as a pleasant surprise to see how smoothly it pushes out 4K quality stream without breaking up. The best way to watch any of your favorite media is from the comfort of your couch. With a beautifully designed and inbuilt voice control feature of the remote you get with this box is another reason why you should be buying this best device for Kodi streaming 2017 right away.

Highlights:

One of the best legal Android TV Box for Kodi
Budget-friendly Kodi Box
Amlogic S905 Quad Core processor
1 GB RAM/4GB ROM
Expandable memory upto 64GB
Enhanced Data Rate + Bluetooth 4.1
4K quality supported
Voice enabled remote control

Pros

Pushes 4K quality stream without breaking up
Pocket-friendly Android Box for Kodi
Voice enabled Remote Control
EDR + Bluetooth 4.1
Expandable memory upto 64GB

Cons

Ethernet not supported
Bugs found while playing 3D videos
Internal storage is only 4GB

Noteworthy Mention: ChromeCast

ChromeCast is the first device that comes to mind whenever anyone thinks of streaming Kodi content. Developed and designed by Google, this device is a media streaming device much like Amazon Fire Stick which is considered as the best device for streaming Kodi 2017.

If you don't want to invest a huge amount for an Android TV box for Kodi but still want to experience high quality stream on your Smart TV, it is high time to purchase your ChromeCast today. Vamp up your Smart TV with this small upgrade and watch all your media content in 4K (ChromeCast Ultra) and HD quality.

Simply use your mobile phone to cast all your favorite Kodi media onto a larger TV screen with ChromeCast.

Learn how you can cast Kodi to ChromeCast in a few simple steps here.

But what about Remote Control?

Quite simply, you can download the Remote control app right from Google Play Store and navigate your Kodi menu with great ease!

Make your TV smarter with ChromeCast at just $35!

Wrapping Up Thoughts

Kodi is an excellent choice for streaming media from around the world. The choices of best device for Kodi given above range from high-end budget to pocket-friendly options of Android streaming TV box and media streaming devices for Kodi.

In case you don't like any of the above, you can always use your Smartphone to enjoy the endless world of entertainment Kodi brings to your screen. Without paying a dime, you can make use of your Android, Windows, iPhone, or Linux phones and Laptops and stream Kodi content anywhere anytime on the go!

If you have few minutes to spare, you can easily learn how to use Kodi with this simple guide.

For now, it's a wrap!

Compliments or Complaints? Drop in the comment below! 🙂>