How to Install SportsDevil on Kodi 2020 – A Setup Guide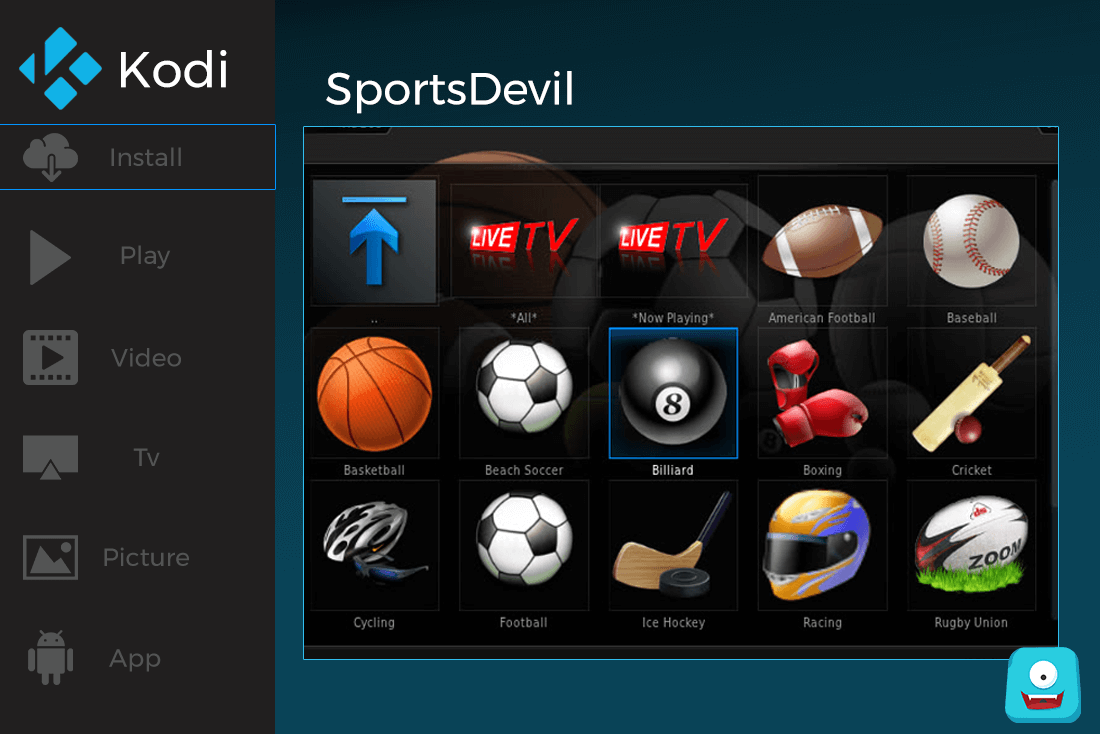 SportsDevil is one of the oldest and most popular Live TV Kodi add-on for streaming all your favorite sports from across the globe.
This add-on has a long running in the sports category because of the variety of live sports it provides. In this guide, I'll be sharing how to install SportsDevil on Kodi, legal issues related to its use and how you can bypass it all.
SportsDevil is a favorite among all sports lovers because it showcases a variety of live sports absolutely free. With SportsDevil on your Kodi you can watch:
NFL games live.
UK football streams
Major premier league Soccer games
Sports from all over the world
All major sporting events going live on your Kodi enabled device
Is SportsDevil Add-on Legal?
SportsDevil Kodi add-on is not supported by official Kodi team or community. It is a third-party add-on and can be considered as an unofficial add-on. While this add-on supports Live streaming of a number of sports, there might be a case that you belong to a country where live streaming of Sports is illegal.
Countries like U.K., France, Germany and some more consider it illegal to live stream sports. So, if you belong to any of such countries where the Law doesn't allow you to stream live sports and shows, SportsDevil usage might be considered illegal there.
Still, if you go ahead and give into temptation, you might become a recipient of copyright or infringement notices.
Well, that's not all. It gets worse:
Depending on your country's legal policies, you may even land in prison!
Although, there is one way by which you can protect yourself from all these issues and have a safe browsing experience.
Reminder: Before You Go Ahead, Get Secure
Due to certain geographical and ISP limitations, some content in Kodi add-ons might be subject to copyright and infringement issues. Kodi users are highly recommended to use a good VPN such as IPVanish that'll circumvent all these limitations and give you a secure browsing environment.
With IPVanish you get:
Access to Tier-1 Server (World's fastest VPN Service).
Unlimited bandwidth and server changes.
Bypass all censorship filters.
Zero Traffic Logs.
5 Simultaneous device connections.
Automatic Kill Switch enabled.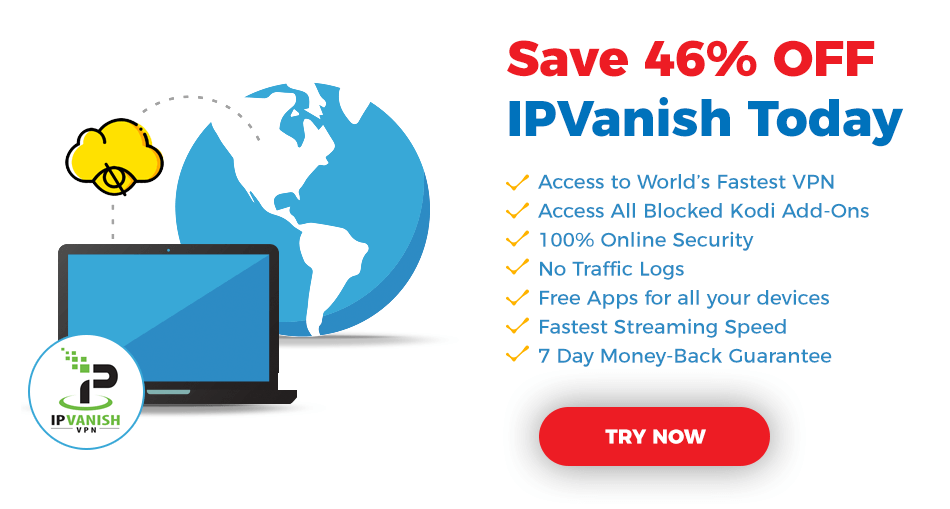 Download World's fastest and secure VPN- IPVanish now and experience a carefree Internet browsing.
Now, let's begin with this guide on how you can install SportsDevil on Kodi.
How to Install SportsDevil on Kodi 17 and above
There are many blogs online that show you how SportsDevil addon can be installed on Kodi. Where they have mentioned some of the SportsDevil repository links, you may find that they don't really work.
So, I have come up with an easy method where you can download and install SportsDevil directly from the zip file. For knowing how to install SportsDevil to Kodi, just follow the steps below:
Firstly, you need to download a SportsDevil Zip file. You can download it right here. As of today, this is the latest SportsDevil update over the Internet.
Now Open your Kodi app.
Navigate to Add-ons.

Select the Add-on Browser icon positioned on the top left of the Kodi interface.

Click on Install from Zip File.

Navigate to the location in your system where you have downloaded the SportsDevil zip file. By default, it is kept in the Downloads folder.

Once selected, the installation will start. On completion, you'll get a notification on the top-right corner of your Kodi.
After you have completed the last step, your SportsDevil is installed and ready to use. To access it, you can launch this add-on with steps that are below-mentioned
How to Access SportsDevil once Installed
From Kodi, go to Videos.
Navigate to Add-ons> SportsDevil.

From here you can launch SportsDevil and select the video or Live Sports you wish to stream on Kodi.
How to Install SportsDevil on Kodi 16 Jarvis
Below is the blueprint following which you can install SportsDevil addon on Kodi Jarvis 16.
Just like above, first you have to download the SportsDevil zip file.
Open Kodi Interface.
Navigate to System> Add-ons.
From here, select option Install from zip file.
Navigate to the location where this zip file is stored and select file SportsDevil Plugin for Kodi.zip.
It'll automatically start the installation. Now wait for a notification stating this add-on is enabled.
With this, your SportsDevil is installed on Kodi 16 Jarvis and now you may launch it from Videos>Add-ons> SportsDevil to enjoy unlimited access to your favorite live sports around the globe.
Final Words
Well, we have come to the end of this guide on how to install SportsDevil on Kodi. So, now you can go ahead and enjoy streaming all your favorite Live Sports on Kodi. But remember to get secure with a highly acclaimed and recommended IPVanish VPN first.
In case, you need any help we'll gladly answer. So, leave a comment below for any queries and of course if it helped.
Let us know ! 😉
Disclaimer: Please note that freak sense community does not promote and/or approve of piracy in any way. How you use the information presented to you is ultimately your sole responsibility and you shall be accountable for the same. Also, we do not own any rights or have authority over the software, products and external links mentioned in this post.