How to Use Kodi: A Full Guide on Everything You Should Know About It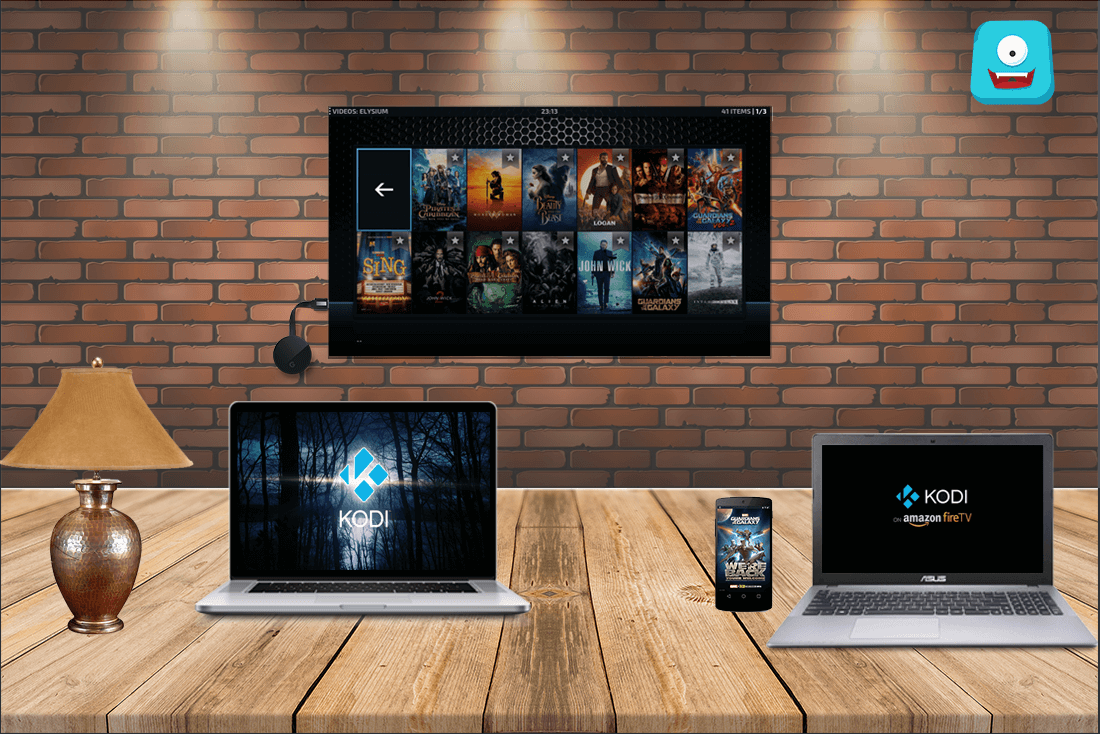 In this post, I'll be sharing a full guide on everything you should know from about Kodi to how to use Kodi… Everything! Keep reading to find out.
Kodi is an open-source media center software that anyone can download to stream and watch their favorite media content and organize all that in one place. Anything that excites you in the media- be it music, TV shows, Movies, Sports, Anime or simply video games, you can have it all at one place with Kodi.
All your favorite shows from Netflix, Hulu, Amazon Prime, BBC, ESPN- everything! You name it and Kodi has it. A self-expanding world of entertainment is at your fingertips with Kodi.
Reminder: Before You Go Ahead, Get Secure
Before you go ahead and use Kodi, it is advisable to download a VPN for your Kodi.
A VPN will:
Keep you safe and secure while you stream away and watch your favorite movies online.
Circumvent all ISP limitations and let you access unlimited media content.
Help you avoid warning letters and copyright/infringement notices.
Also, your video stream speed will increase and you'll definitely want that to enjoy more movies in lesser time. So don't wait up and download the best Kodi VPN today.
Just follow these brief steps to get secure:
Signup for IPVanish here and download it.
Launch the app and get connected to IPVanish server.
Open Kodi and stream your favorite media like movies and TV shows easily.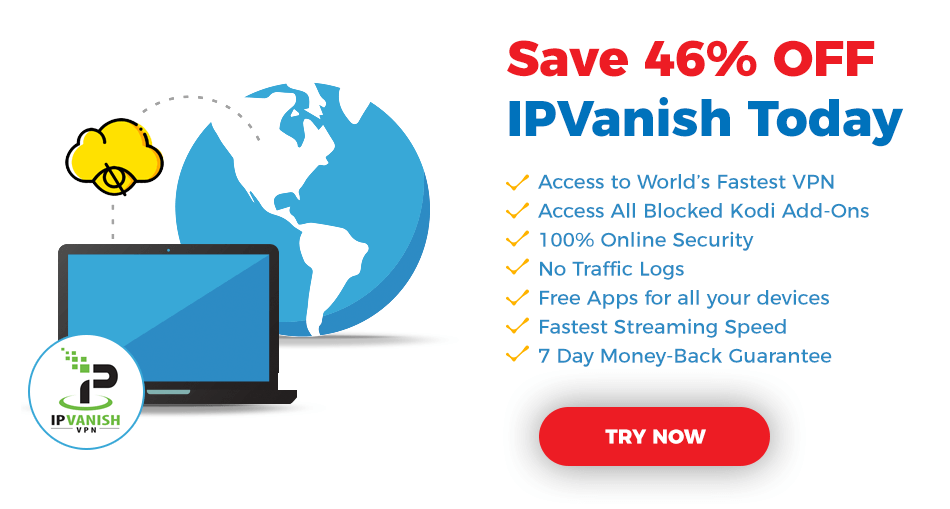 I highly recommend using IPVanish. It'll do the job as promised without burning a hole in your pocket.
Be a part of the Tier-1 VPN- IPVanish Today!
Now let me tell you how!
Kodi has a library of add-ons developed by Team Kodi and other third party users who are a part of Kodi community and want to give fellow Kodi users an enriched experience.
If you're a Kodi beginner, i.e., if you are about to or have already downloaded Kodi, you might feel overwhelmed by the variety of features it provides. You might ask, "How do I use Kodi?"
So let me start from the basics and share how you to use Kodi and install it on your system.
First things first, you need to download and install Kodi app on your system before you learn how to use Kodi.
How to Install Kodi
Being an Open-Source software, Kodi is available on most Operating Systems and is compatible with nearly all devices. Let's see the installation guide for most popular OS in the market.
How to Install Kodi on Android
Kodi app is available for download on Google Play Store. If you have an Android smartphone, just follow the below steps and you're good to go:
Open Google Play on your Android device.

Download Kodi and install it.
That is all. Now you can watch or stream your favorite media on Kodi.
How to Install Kodi on Windows
Kodi has its presence in Windows as well. For Windows users, it is fairly simple to install Kodi.
Download the latest Kodi version on your Windows device and run the exe setup.

The setup wizard will guide you through the steps to install it.

Once installed, you can start enjoying your Kodi.
How to Install Kodi on Mac OS X
For downloading Kodi on your Mac, just follow the below-mentioned steps.
This step requires you to download Kodi.

Now, Kodi is packed as a disk image. Once you double click on this image, it will be shown as an additional device in the Finder.

Now for installing Kodi, just drag it and drop onto the Applications folder or any other location where you want to keep it.

Once installed, simply unmount the disk image as you would eject a CD or other external device from your Mac.
Your Kodi is installed and ready to use.
How to Install Kodi on ChromeCast
As discussed in the beginning, Kodi helps you stream your favorite media on your device. Now you can also watch this streaming media on your Smart TV or any bigger screen with the help of an additional device. This device, called a streaming device connects all your gadgets so that you can seamlessly enjoy your media from Phone to a bigger screen such as your laptop or a smart TV.
ChromeCast is an example of a streaming device developed by Google. Although there are many other ChromeCast alternatives that you may find in the market, it is the most widely used device with Kodi.
So let us discuss in brief the steps to install Kodi on ChromeCast.
Download and install ChromeCast App on your Android device.

Open the app and select cast screen/audio and then select the device onto which you want to stream your media.

Now simply open your Kodi app and play the media.
It'll simultaneously play on both devices using the mirroring technique.
Although, this method is very easy, but it comes with a major drawback. For this method, you'll have to trade-off your phone's battery as simultaneous media playback will consume a lot of power.
There is an alternative option that overcomes this problem. For details, you can check out the details Kodi on ChromeCast guide and that'll sort you out.
How to Install Kodi on Android TV
For people who own a smart TV like Android TV, downloading Kodi will be a breeze.
Here is a quick glance through the steps:
Download the Kodi app on your Android TV.

Navigate to apps> appinstaller.

From here, click on your local disk option.

Search and locate Kodi app and press the Install option.
Once the installation is done, you can enjoy media directly from Kodi on your Android TV.
How to Install Kodi on Amazon Fire Stick
Amazon Fire Stick is another streaming device that comes from the very renowned brand Amazon. Resembling a dongle, the best part about this device is that apart from supporting Kodi, it also gives access to Amazon Prime and its own shows among other famous streaming channels.
Now let's get to the steps so that you can download and use Kodi on Amazon Fire Stick.
Go to Settings> System.

From there select Developer Options. Be sure that the option "Apps from Unknown Sources" is enabled.

Now download ES File explorer from the app store. This explorer helps in the easy download from third-parties.

Select Add option and fill in the Kodi download url in a textbox named "Path". Mark this link as your favorite.

Now click on the ARM link and open this link in the new browser.

This will start the Kodi installation. Once Kodi is installed, select Open File> Install.

A pop-up box will appear asking for permission. Click on agree and then select Install option.
Your Kodi is installed and now you can enjoy your favorite media on a bigger screen using Amazon Fire Stick.
With this, we're done with the installation guide.
Now there is something you must know before I tell you how to use Kodi.
Kodi vs Law
Although Kodi is a 100% legal to use open-source software, there are a few things that you need to be cautious about before you begin using Kodi.
Kodi has a variety of add-ons that lets you stream media content from around the world. Not all of this content is legal or to say in simple words, certain content on Kodi may be subject to infringement and copyright issues.
As a user, you might want to watch all your favorite shows and media avoiding any copyright or infringement issues. But how would you know if the available content comes under these issues? Also, it can be quite a tedious task to search for add-ons that work in your location.
Some media content and add-ons won't work in your Kodi because of geographical and ISP restrictions. To bypass all of this and enjoy seamless streaming of videos and other media content, you will need an additional software.
This additional software is called a Virtual Private Network or a VPN.
I would highly recommend IPVanish for keeping your browsing history private and secure.
For more details on how to use a VPN on Kodi and the best Kodi VPNs available, you can check this detailed guide on VPNs. It'll give you a deep insight and help you to select the best out of the best Kodi VPN available on the world wide web.
How to use Kodi
Once you have installed Kodi and VPN for endless hours of streaming media, let's get to the crux of the basics.
Where should I start from?
Kodi owes its popularity to an array of extensive add-ons it provides. These add-ons increase the features and extensibility of Kodi. You can find a lot of add-ons in Kodi. These add-ons are available for various purposes. You'll find many ranging from video add-ons, skin add-ons, interface add-ons to much more.
Kodi add-ons are available to be downloaded from within the app itself. You can browse them with filters and download them with no additional cost because of course, they are free. Think of it as a customizable app store for Kodi.
Kodi also supports PVR/Live TV support and has a great range of Live TV add-ons to choose from.
Wait… there's more!
Being an open source application, Kodi is highly customizable. For instance, Kodi has a long list of skin add-ons for you. These add-ons will help you to select your favorite interface and customize your Kodi Interface in just a few clicks.
Another best part about all kodi add-ons is that they are automatically updated for you as soon as a new patch or release comes in.
Alternately, you can also download repositories from outside of Kodi, which is basically a collection of related add-ons. The upside of downloading a repository is that all the add-ons contained within it get updated at once.
How to use Kodi for watching videos?
With Kodi, you get an unlimited dose of entertainment. You can watch your own videos present in your device's local storage or stream videos online from a variety of genre like sports, TV Shows, anime, documentaries, movies and almost everything you can imagine.
For Live TV streaming, you can download the video add-ons available within Kodi app or additional ones from different repositories.
When you open the Kodi app, just follow these guidelines to watch videos on Kodi.
For videos stored or located in your device:
Open Kodi app and select Videos.

Select files option to watch the videos present on your local hard disk.

Now using inbuilt Kodi browser, navigate to the video file you wish to watch.

Click on this file and your video will start playing.
Just like any video player, you'll have control buttons on the screen to navigate through your content, change volume control, etc.
For Streaming Videos on Kodi:
Once you've installed your video add-ons, just go to the add-on and browse through the shows they have to offer.

Click on the file and it'll start streaming in Kodi.

Additionally, if you're looking for more video add-ons, go to video add-ons>get more.

You'll have a large list of video add-ons available with a description of what they have to offer.

Select your desired add-on and click install.

Once installed, you can follow steps 1-2 and you can enjoy your video stream in Kodi.
How to use Kodi for listening audio?
Sometimes you just want to relax with your favorite music playing in the background. With Kodi, you can do just about anything. So listening to your favorite audio is also available with this amazing media center.
A quick look through the steps will be enough for you to have that relaxing time in just a few minutes.
For audio files stored or located in your device:
Open Kodi app and select music.

Select files option to listen the audio present on your local hard disk.

Now using inbuilt Kodi browser, navigate to the audio file you wish to listen.

Click on this file and your music will start playing.
For Streaming Music on Kodi:
Just like videos, you can listen your favorite audio by streaming it from the web in Kodi. Here's how you can
If you're looking for audio add-ons, go to Music add-ons>get more.

You'll have a wide array of music add-ons available with a small description of what they have in store for you.

Select your desired add-on and click install.

Once installed, you can go to Music add-ons tab.

Select your favorite add-on and choose the file you wish to stream.
Once you have chosen, your music will start playing in Kodi.
Concluding Thoughts
This is just the beginning of Kodi for you. It is a great app and you can take maximum advantage of it using its exhaustive list of add-ons for music, video, Live TV, games and more.
Although there are other Kodi alternatives, but you can think of Kodi as a one-stop for all your entertainment. Once you have this app, you don't need to go anywhere as it supports add-ons even for most popular channels like Hulu, Netflix, Amazon TV, Youtube, etc.
I hope you found this guide on how to use Kodi useful. Now it's time to take a step into the world of endless entertainment with Kodi.
Also, if you have some tips on how to use Kodi, do share with us in the comment section below!
Wish you a Happy Streaming, fellow Kodi users.