How To Do Marketing And Sales Through LinkedIn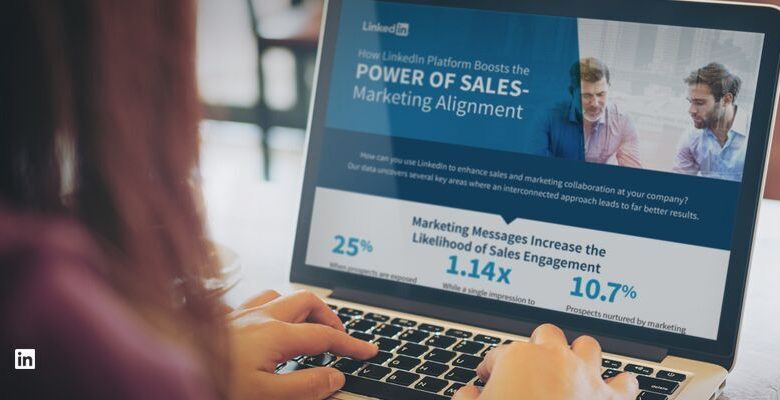 LinkedIn can be used to recruit staff but the company charges for this, for people to look for suppliers, to market a company and for sales. This is what it is used for mostly in the world.
Marketing A Business
Optimise your personal profile to match the business
Market the business better and more consistently
All key people need LinkedIn profiles
Not everything works for all businesses.
Optimise Your Personal Profile To Match The Business
Use the professional headline wisely
Use keyword phrases (this is a bit like the keywords needed for websites for Search Engine Optimisation – SEO) – it is possible to fit a sentence in if required
The keyword phrases must match those of the business
These also need to be reflected in the summary, experiences and interests
But don't overuse the main keyword phrases as search engines call this practice 'stuffing' to achieve higher rankings – search engines can detect this and this can result in lower rankings
In the additional sections – reinforce your message – expertise – publications featured in/PR, projects worked on, groups you belong to, public speaking you have taken part in etc
Link to websites, blogs and all online company ID (don't except the standard my company test, select the other option and do your own wording).
Marketing The Individual To A Network And Thus Helping For Company Marketing
Update regularly and use the share an update feature
Join relevant LinkedIn industry groups such as photographers if you are involved with professional photography as a profession
Tie twitter to LinkedIn
Ask selected questions of key people not all your network
Participate regularly – 15 minutes a day is fine
All key employees need to have a profile to maximise the company's marketing potential.
Just link one-way to company websites not two-ways as this affects the SEO – so decide to link from the website to the individual's profile or from the profile to the website. This needs to be the same for all employees
Make sure you use the best keywords – use Wordtracker/Good Keywords websites to help. They analyse the use of keywords to optimize search engines
Develop relationships with key business partners/media
Use service recommendations listings – ask clients to list you and recommend you
Find marketing partners
Search LinkedIn answers
Ask targeted questions and follow up people with the best answers
Have open and continuous conversations, follow threads
Set up LinkedIn groups that speak to your target audience
Sales Generation
Mine for clients – searching techniques
Generate leads by following conversations
Use Inmail to contact people – or if the decision maker isn't on LinkedIn/doesn't accept introductions then perhaps contact people close to the decision maker.
Also With the help of LinkedIn Automation tools you can easily make connection with your customers as well as at the same time interact with like-minded people. With the endorse feature it's so easy for LinkedIn users connection to endorse them , you'll find that many of them will do it anyway.
Just make sure your profile is complete and you've listed the skills you want people to endorse you for. It will definitely give your profile a bit of a credibility boost.