How to Install AdryanList on Kodi 17.4 Krypton: Quick Setup Guide for Kodi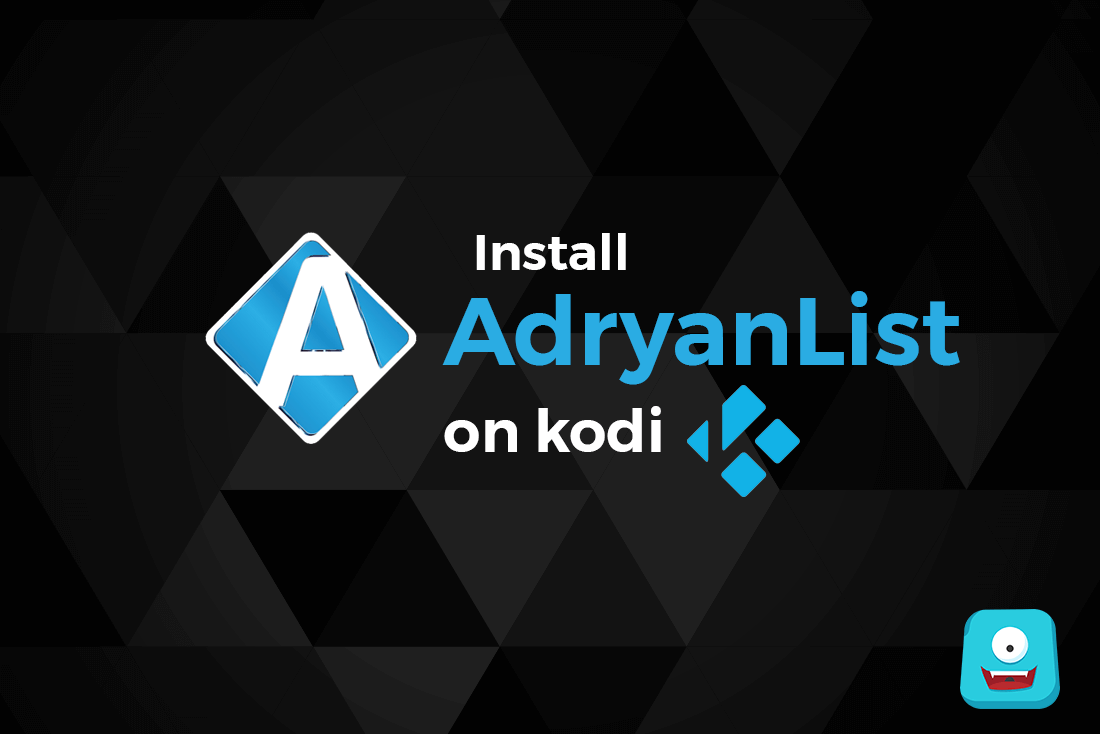 AdryanList Kodi add-on is one of the top ranking Live TV add-ons for Kodi. Mostly known for Spanish TV shows and Live media streaming, Adryanlist is a good addition for your Kodi. In this quick walkthrough guide, I'll show you how to install AdryanList on Kodi 17.4 Krypton.
Reminder: Before You Go Ahead, Get Secure
Before you go ahead and use Kodi, it is advisable to download a VPN for your Kodi.
A VPN will:
Keep you safe and secure while you stream away and watch your favorite movies online.
Circumvent all ISP limitations and let you access unlimited media content.
Help you avoid warning letters and copyright/infringement notices.
Also, your video stream speed will increase and you'll definitely want that to enjoy more movies in lesser time. So don't wait up and download the best Kodi VPN today.
Just follow these brief steps to get secure:
Signup for IPVanish here and download it.
Launch the app and get connected to IPVanish server.
Open Kodi and stream your favorite media like movies and TV shows easily.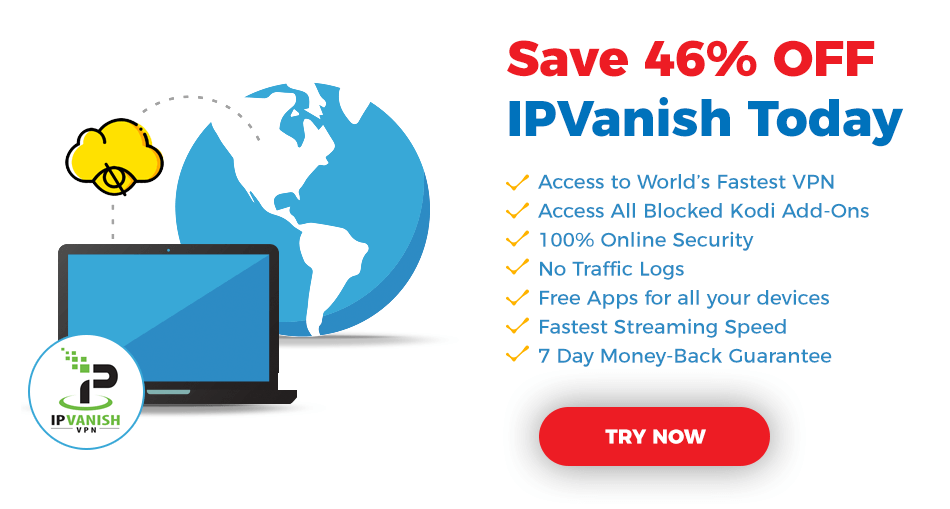 I highly recommend using IPVanish. It'll do the job as promised without burning a hole in your pocket.
Try the Tier-1 VPN- IPVanish and avail Limited offer with 46% off today!
Have you seen this how to use Kodi guide yet? Check it out and cover all Kodi basics in a jiffy!
Now let's see what this hype is about!
AdryanList on Kodi

AdryanList on Kodi is a Spanish Kodi Live TV add-on. Within this Kodi add-on, you'll see a massive collection of most popular Spanish and Mexican TV Shows.
There's more…
Adryanlist Kodi add-on offers IPTV or live TV streams available from the web and allows you free access to phenomenal TV series from across the world.
In this guide, I'll quickly show you two ways to install AdryanList on Kodi.
Let's start with our first method…
How to Install AdryanList on Kodi #1 Method
Firstly, launch Kodi app on your device.
From the sidebar, select the second icon (gear icon) Settings.

Now select File Manager.

From the available options, select Add Source.

Now double click where it says . Enter the exact URL as described here: http://repo.adryanlist.org/ and Click OK.

Label this media file as Adryanlist and click OK.

It's time to go back to the main menu.
Now select Add-ons> Add-ons Browser.




Select Install From Zip File> AdyranList> repository.adryan.zip and click OK.





Wait for add-on enabled notification and select Install From Repository.

Select the option Adryanlist Repositorio> Video Add-ons.

Now select AdryanList and click Install.




In a few seconds, you'll receive add-on enabled notification.
And this is it, guys! Your Adryanlist on Kodi is installed successfully and you can use it now.

But… wait just a minute!
The second method is here for you and although a little longer, it'll be worth it in the long run.
Get… Set… Go!
How to Install AdryanList on Kodi #2 Method
For this method, you'll have to install Ares Wizard first. Ares Wizard is an all-in-one program add-on for Kodi. This add-on lets you browse build and add-ons from within the Ares Wizard and reduces the time it takes for installation.
It even gives the option to install the add-on repository for you. Kodi repository installation makes sure all your add-ons are up-to- date.
I have this quick guide to install Ares Wizard for you to begin with this method.
Installed Ares Wizard?
Let's follow the steps below to install Adryanlist on Kodi Krypton now:
Launch Kodi app-on your device.
Now select Add-ons> Program Add-ons.




Click Ares Wizard.

Give it a few seconds to launch the Ares Wizard Screen.

From the top menu, select Browse Add-ons.

Scroll to find AdryanList and select it. Now it'll highlight install option for you.

Click Install.

The files will start downloading and extracting. In just a matter of seconds, you'll receive pop-up option that Adryanlist was successfully installed. Click OK.




If you don't have AdryanList Kodi repo installed already, Ares Wizard will ask if you'd like to install it.


As a personal recommendation, I will ask you to click on Yes option and let the installation begin.

The primary benefit of installing the repository is that it keeps your add-ons and its dependencies updated automatically. So you always experience a smooth and stable streaming on your Kodi device.

Your add-on is now installed.
And friends, that is it really. All you need to enjoy Live TV stream or perhaps popular Spanish shows on the weekend is now installed on your Kodi app.
Having Any Problem?
Please make a note as this is a third-party add-on, Kodi Team will not be able to answer your queries.
Remember to connect to your Kodi VPN before starting the Kodi application to stay safe and protect your online identity.
If your problem is related to buffering issues, there is a chance that cache has accumulated in your Kodi. Check this quick fix to clear cache on Kodi automatically on startup and say goodbye to all buffering issues at once.
If you face any other problem or error whilst going through the installation, do not worry. Just drop a comment below and I'll help out.
Meanwhile, show some love and subscribe to Freaksense.
Disclaimer: Please note that freaksense community does not promote and/or approve of piracy in any way. How you use the information presented to you is ultimately your sole responsibility and you shall be accountable for the same. Also, we do not own any rights or have authority over the software, products and external links mentioned in this post.