How to Choose the Right Tools for Remote Work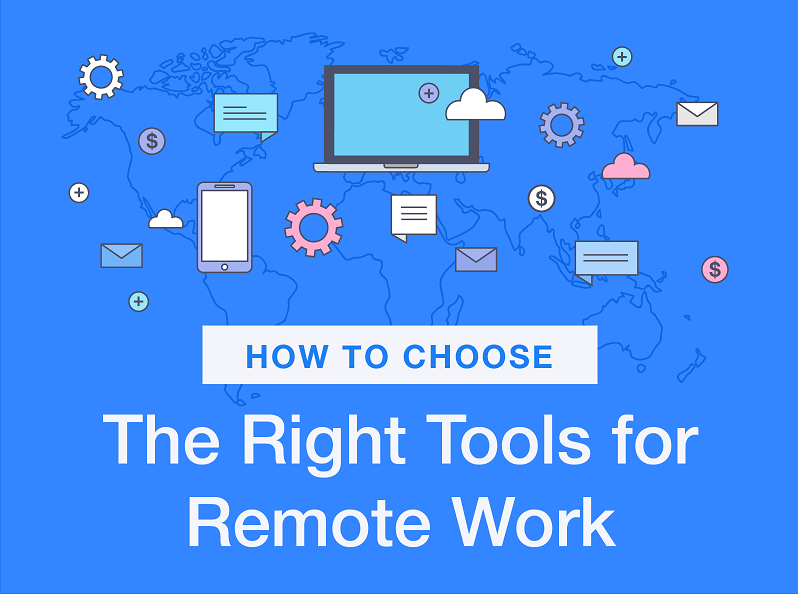 Working remotely used to be a dream for many, but a growing number of employees are working from home at least one day a week. According to FlexJobs' 2017 State of Telecommuting in the U.S.
Employee Workforce Report, the number of remote employees has increased by 115% since 2005. A transition into a remote work environment won't be possible to undertake overnight, and the right tools are essential to ensure a seamless transition.
Key elements include project and time management software, file storage applications, and an effective Video Conference API.
A cloud-based file storage solution will keep your entire team in sync. Creating and storing documents where managers and workers can easily find them provides instant accessibility.
Solutions such as OneDrive and Box make sharing files effortless. It's also important to ensure that your project management system is current. Track projects and progress with user-friendly interfaces and boost efficiency with visual tools like charts and templates.
Look for a project management system that integrates with other systems and tools and includes helpful features like collaborative editing.
There are many positive benefits to remote work flexibility, such as a decrease in employee turnover, an allowance for a broader pool of talented candidates, and improvement in employees' overall satisfaction.
Make sure communication stays active with reliable voice and video communication. Companies like Agora offer several solutions like Video Chat API, Video Chat SDK, and Video Conference API, so your team will be able to communicate without packet loss or dropped calls.
With the right tools, your team won't be held back by slow loading times, pixelated video, or interruptions to efficient workflow.
For more information also read: http://www.eshoparchive.com/best-gardening-tools/
Or You can check out info-graphics below: