6 Lovely Additions to Make In Your Tech List Now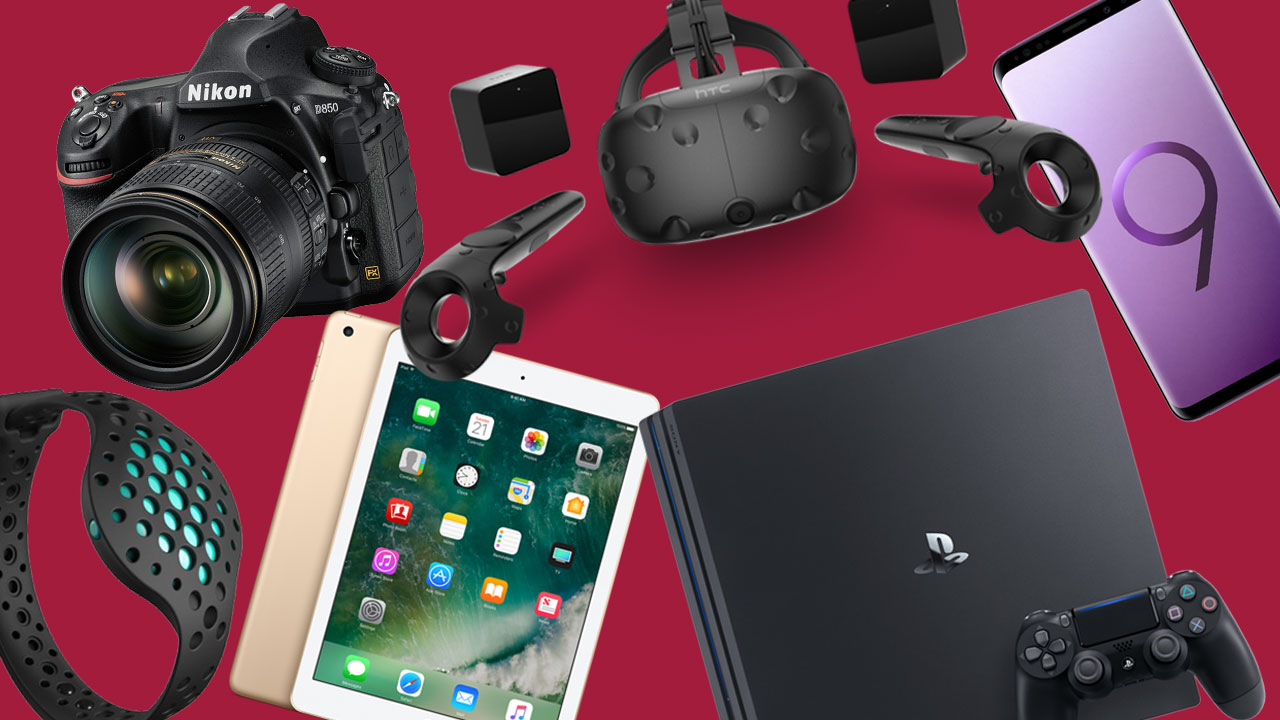 Science and technology have made great changes in our way of living. With the number of innovations increasing day by day, the number of tech geeks is also increasing.
If you're a tech enthusiast and you're looking for something to add to your list, then you've come to the right place. Here mentioned below are six items that you should add to your list.
The list contains something for everyone whether you're a computer enthusiast, a fitness freak or entertainment lover, this list caters to everyone's requirements.
1. Upgrade Your Computer, Buy a Dell XPS 13
With new features coming every year, this is the new and improved laptop option you should go for. With tons of work getting digitized each day, soon it will be harder than ever to see the paperwork.
It is famous for its high definition camera and its long battery life. While it is expensive, good things cost money, and it is worth every penny.
2. Headphones and TV Ear
With noise pollution increasing day by day, the only way to make sure you don't get a headache every time you go out is if you have a great pair of headphones.
The best pair that I will recommend is the Jabra Elite 85h Wireless Noise-Canceling Headphones. Not only does it have multiple colors you can choose from, but it also has 36-hour battery life.
The reason why it is a well-reputed contender amongst some of the top-notch brands is that it is worth every penny.
It costs $299.99 and should be the next tech item that you invest in. Whether you have listening problems or not, technology has you covered. TV ears are like headphones for those who have hearing problems.
It is the best option for those who have trouble listening to the television and end up increasing noise pollution. In order to learn more about it, you can check out.
3. Security Cameras
With security concerns increasing day by day, we can never be too safe. There are many options on the market with different features such as wireless, battery-operated, indoor, outdoor and solar cameras.
You have a wide variety to choose from by keeping your preferences in mind. However, the option that I will recommend is the Nest Cam Outdoor Security Camera.
Not only is it an affordable option, but it also has a high definition picture quality, a wide-range viewing angle and night vision paired with motion detection. It is one of the best options that you can go for.
4. A Multilingual Translator
Multilingualism is increasing day by day, and we often face problems if we can't communicate with the next person. If you are a traveler and you often face such hurdles, then this is the solution that you've been waiting for.
The best option to go for is the Waverly Ambassador Translator. All you have to do is wear headphones and ask the next person to wear the other pair. Once this is done, whatever you say will be translated into the next person's language and vice versa.
5. Kindle
If you are a reading enthusiast, then this should be the next addition to your tech list. A kindle makes reading and typing so much easier. The best feature about it is the fact that it is very small in size and portable.
The fact that all the books that you love are just a few clicks away to download or to makes it even more appealing. While some may have reservations and think that it is an insult to actual books, you will soon forget any reservations that you had once you start using it.
6. Fitness Support
With increased awareness about fitness and people willingly try to adopt a healthier lifestyle, the use of fitness gadgets is increasing.
If you haven't bought yours yet, then it is definitely something you should add to your tech list. The fit bit has become famous worldwide and has now become a must-have for all those who are concerned regarding their health.
It has a screen that can monitor your heart rate and your activity rate. Fitbit Charge 3 is also waterproof and has a six-day battery. An additional feature that makes it more appealing is the fact that it is compatible with both IOS and android systems.
If you've read the above-mentioned list, you surely have a few things on your mind. Remember that while technology has aided our living habits and made a lot of things easier, it has also contributed to widespread laziness.
Another thing that you should keep in mind is that you should only go for things that you intend on using. Buying things that will be left around the house or locked up in the cupboard after a few days is a waste of your hard-earned money.
Buy things that make your life easier rather than getting things just for the sake of it.