7 Top Kodi Documentary Addons That You Can Get Today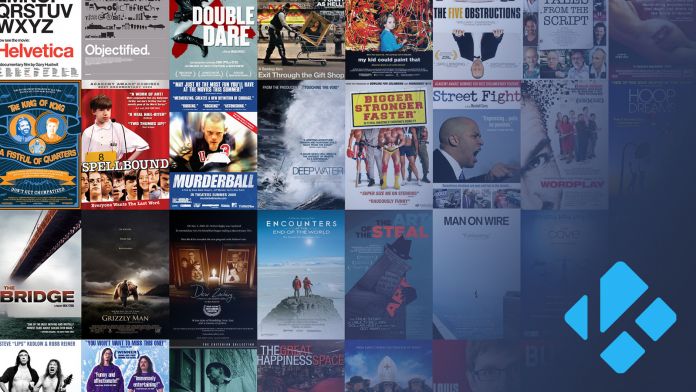 Kodi is an amazing software for home-theater viewing. It's got a great community and a ton of options for streaming anything from action films to country music.
It's a wide-ranging service that has an addon network, by which you can connect an addon to your Kodi to give you more of a specific streaming option.
In this instance we will be looking at the addons available for Kodi in the genre of Documentary, a genre with a whole host of different sub-genres all teeming with informative, engaging work. So, without more delay, here are seven of the best of them.
Important: Before You Go Ahead, Get Secure
Before you go ahead and use Kodi, it is advisable to download a VPN for your Kodi.
A VPN will:
Keep you safe and secure while you stream away and watch your favorite movies online.
Circumvent all ISP limitations and let you access unlimited media content.
Help you avoid warning letters and copyright/infringement notices.
Also, your video stream speed will increase and you'll definitely want that to enjoy more movies in lesser time. So don't wait up and download the best Kodi VPN today.
Just follow these brief steps to get secure:
Signup for IPVanish here and download it.
Launch the app and get connected to IPVanish server.
Open Kodi and stream your favorite media like movies and TV shows easily.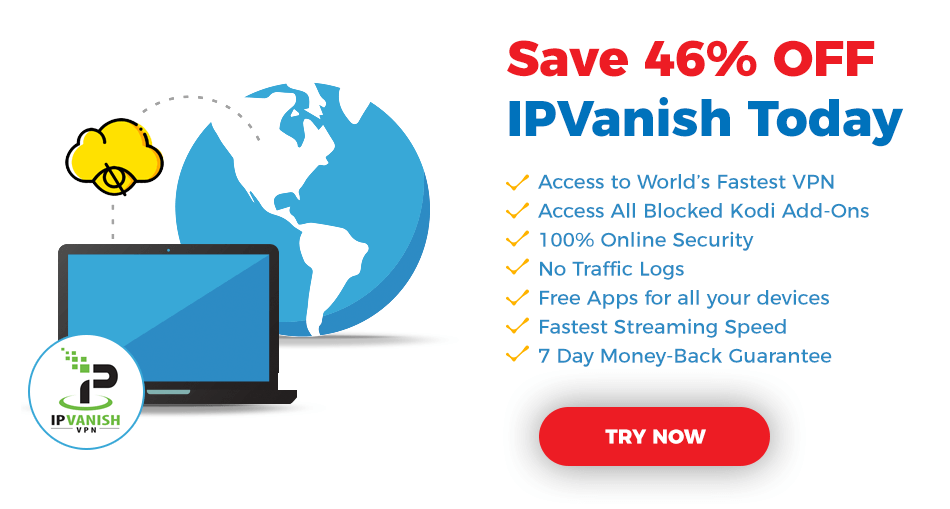 Many add-ons on Kodi are blocked by Internet Service Providers to avoid legal notices. Henceforth, I highly recommend using IPVanish. It'll circumvent all geo-restrictions and you will be able to enjoy all blocked add-ons on Kodi.
Top Kodi Documentary Addons
1. NASA
The NASA addon is an incredible opportunity for anyone with a particular scientific interest or for any self-professed space nerds. It's a massive archive of all sorts of films that represent some of the best of the work being done in space travel and exploration.
A real gem of an addon for your Kodi software, with over 1800 videos of all sorts of space-related material that will inspire you and provoke you.
2. YouTube
A classic one here, that you ought to have on your Kodi, regardless of your interest in Documentaries, given the enormous, mind-boggling array of content that you will find there.
However, if it is documentaries you are after then it's a great place to go to. 2Partially because o the fact that a lot of documentaries are made for causes rather than as a commercial enterprise, a lot of them wind up on free to stream platforms, like YouTube.
You should be able to find stuff in whatever field you are interested", writes Gustavo Sullivan tech writer at Lucky Assignments and ResearchPapersUK.
3. Food Network
Obviously, this isn't one which will offer you much in the way of variety, but the Food Network does give you a huge range of films in the food documentary arena, with a wealth of shows for you to pick from.
So, if you are a foodie, then this will be top of your list for Kodi documentary addons. Even if you aren't, it's a great resource for learning new recipes when you need to up your cooking game.
4. Vice
Whilst the quality of Vice journalism in general is up for debate, there is absolutely no question as to their merits as a Documentary producer.
"Vice have a knack at getting at some of the most hidden and intriguing subcultures, with witty but honest documentarians doing intelligent and, sometimes, vital work", writes Ida Powell, analyst at DraftBeyond and Gum Essays.
With a varied range of work, and a guarantee of quality, Vice is an excellent addon for documentary fans on Kodi.
5. PBS – ThinkTV
ThinkTV, Dayton's PBS station is a great place to find some excellent documentaries. Without needing to worry about quality, since broadcasting giants PBS are behind them, ThinkTV will offer you some excellent places to find worthy documentaries.
6. The Heritage Channel
The Heritage Channel is a cultural, scientific, natural, academic and technical documentary channel which will give you tons to choose from when you are looking for the perfect documentary.
This will also give you an addon that has a lot of information about museums, something which is unique amongst the other educational documentary addons for Kodi.
7. Smithsonian Channel
This one is another effort from big companies, in this instance CBS and the Smithsonian Institution. It's a very good place to find a range of educational documentaries.
Their live schedule includes works of a variety of genres with documentary films receiving top billing amongst the rest. They have a particular focus on American history, so if you have an interest in that area then this is definitely the place for you.
Conclusion
Whilst the addon system that Kodi has implemented since its inception is interesting and provides users with an enormous range of material, it can be very confusing to navigate.
Hopefully, if you are a documentary fan, then, with the help of this list, you will be well on your way to finding the sort of works which appeal to your taste. There's a lot out there to choose from, so get stuck in.