Top 5 Learning Tips of Excel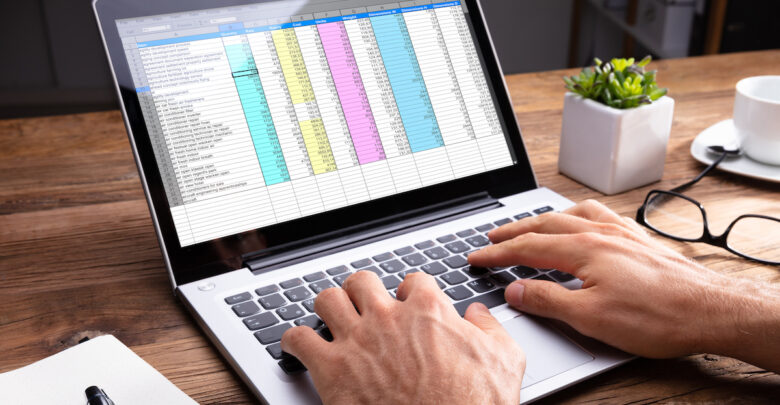 Microsoft Excel is a spreadsheet software program used by accountants, marketers, data analysts, and other professionals to save, organize, and analyze data sets.
Most business professionals use Excel to track their data but only a few could master the excel program. Excel is not as difficult to learn as many people tend to believe. With regular practice and the right training, anyone can improve their excel skills and open several doors for new opportunities.
Excel is popularly known as an accounting tool whose features and functions can be used by any professionals to track their data.  Hence with the idea of guiding our readers in the right direction, we have shared below a list of the learning tips of excel in this article. 
Learn the Basics
In the first place, it is really very important to hold a strong grip on the basics of excel and then move ahead with understanding the formulas and the other features of excel. You can start with practicing basic maths to get well-acquainted with the abilities of excel and then move forward with the complex tasks including learning functions and formatting types.
The excel basics include the creation of a new spreadsheet, implementing basic calculations like addition, subtraction, division, and multiplication, adding or deleting new rows and columns, and learning how to create a drop-down list in Excel. Once your basic fundamentals are strong, you can easily handle tasks like performing complex mathematical functions and visualizing large amounts of data. 
Get Well-Versed with the Formulas
Most people find it very challenging to learn the formulas, but the truth is formulas are one of the easiest features of MS Excel. Once you get well-versed with formulas, you will become highly proficient in financial analysis.
The best thing about learning excel formulas is that you don't have to prepare the same formula in performing the same operations over the various data sets as you can copy and paste the formulas in different cells and worksheets.
Several operations and complex tasks can be performed with the help of the formulas, therefore it is important to gain in-depth knowledge to perform all the complex tasks quickly and efficiently.
Master MS Excel Functions
Functions are one of the important tools of excel as it helps in analyzing the data and identifying the required information to provide right guidance in the evaluation and projection of the business. If you have the knowledge of the excel formulas to perform calculations then you can easily master functions because these formulas are the basic foundation of many MS Excel Functions.
Basically, Functions reduces the wastage of time by automating the tasks that would have taken several hours to perform manually. Learning how to use the VLOOKUP function, Sum Function, Average Function, Index, etc can be helpful for any professional in simplifying and organizing the data without any hassle.
Excel Training Course 
Excel Training Course could be one of the best learning tips for any beginner or experienced professional as it will improve productivity and will allow you to complete complex tasks quickly and efficiently. By doing this, you will be able to focus on the important tasks rather than updating the spreadsheets manually.
Whether you are searching for a beginner level, intermediate, and advanced level of excel training courses, in all the cases you will be able to achieve the best results. With the right training program, you will be able to master anything starting from creating spreadsheets to formulas, functions, pivotal tables, charts, and conditional formatting. This will help you in understanding and analyzing the use of data in Excel.
MS Excel Certification does matter!
Once you have mastered MS Excel, the certification would help in highlighting the skill set to the current and future employers that you are well versed with the software program. This will add value to your resume and open doors for several employment opportunities offering lucrative salary packages and immense career growth.
About the Author:
Chetan Sharma is a professional digital marketer and blogger at heart. He owns multiple educational blogs like Selina Concise and many others.