10 Smart Yet Fantastic Gadgets that You Didn't Know Existed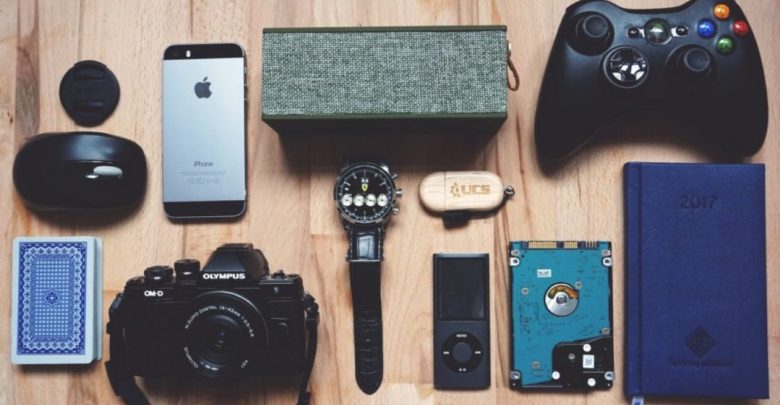 Innovation doesn't stop for anything, and every day we can see some new and exciting gadgets come to the market. Some of these are groundbreaking, and very useful while some don't cut.
Now, if I start listing all of the smart and exciting gadgets that are unknown, I'll need a lot of pages; therefore, I will stick with some of my favorites. Here are ten fantastic gadgets that are surprisingly unknown, but very useful.
10 Smart Yet Fantastic Gadgets
Jackery portable power station:
If you're a person who likes to have backup power to charge your phone, you need to know about the Jackery power station. This battery is too large to be called a power bank, it is more of a power station with its massive 67000 mAh battery, which will charge your iPhone up to 25 times.
Just before you start thinking that this much power in a heavy power bank is overkill, let me tell you that this gadget wasn't designed only to recharge your phone; instead, it is a portable power station that can be a lifesaver in case of a power cut, emergency or a simple camping trip.
Apart from charging USB powered devices, this power station also has a 110V, 200W outlet.
Hygiene Hand Antimicrobial Brass EDC Door Opener
The Hygiene Hand is a straightforward gadget that is very timely; it started as a Kickstarter campaign, which has now raised more money than its initial target. The purpose of this simple gadget is to open doors and do a lot of other actions without using your hands.
Considering the whole situation with COVID-19, this small gadget can be quite useful; however, the Hygiene Hand is a lot more than just a hook to open doors. The front is also a stylus, which can be used to enter codes and press buttons on an atm touchscreen, or it can also be used to press elevator buttons.
Furthermore, it is made from Antimicrobial Brass, which means that it won't pick up germs from the things you touch.
The parrot auto watering plant pot:
Placing a plant in your window seems like a great idea, but with our hectic routines and busy schedules, some of us end up forgetting to water the plant, and it ends up as a shredded and dried mess.
However, now taking care of a plant is as easy as it can be, using the parrot plant monetizing gadget, you can automatically water your plant. The devices monitor the plant's vitals like the ambient temperature, soil moisture, and light levels and send them to your phone, which can also be quite helpful.
The pot will figure out when your plant needs to be watered and do it automatically.
Night Vision scopes:
Most people believe that night vision scopes are gadgets that are reserved for the military and special police units; however, they are readily available for anyone who wants to buy them. Now, granted, this is not a gadget suitable for everyone; however, it can be quite helpful for hunters and people who like sport shooting.
Night Vision scopes can also be a very effective attachment on your home defense rifle because it will make it easier for you to keep yourself safe. Most people think that night vision scopes are super expensive, but you can find some of the best night vision scopes under $500.
Luna, the smart bedding:
If you thought that going to sleep will let you free of all the home tech in this list, you're out of luck because we have a gadget that also makes its way to your bed and meets the smart bedding called Luna. It has many features like monitoring your sleep cycles, heart rate, and breathing rate. This data is then shown on your smartphone.
The main feature of this bedding is adjustable temperature, and this doesn't have to be done manually either, the bedding can learn your bed timings and start adjusting its temperature as soon as you hit the sack.
The Oral-B blue toothbrush:
This is a connected smart toothbrush, that is undoubtedly a gadget you didn't think about. This product is for individuals who take their oral health very seriously. It can monitor your brushing sessions and guide you on improving your brushing technique as well.
The gadget comes with six different brush heads and has multiple cleaning modes as well.
LARQ UV self-cleaning water bottle:
Whether you are going on a run, or you like to maintain a healthy habit of regular hydration, the LARQ self-cleaning bottle is an excellent gadget for you as it is evident from the name. This bottle will use UV rays to sanitize itself and the water in it. Furthermore, it can keep cold beverages cool for up to 24 hours, and warm drinks warm for up to 12 hours.
Segway KickScooter ES2
You get frustrated when people whizz past you on an electric scooter or are a fan yourself. Either way, this product is for you. Why would you get angry at people riding scooters, when you can buy one that is better than theirs. The Segway KickScooter ES2 is an incredible electric scooter that will prove to be the perfect toy for the grown-up kid inside you.
The sunstroke virtual drum kit:
If you want to pick up one of the least neighborly hobbies during the pandemic, learn how to play drums, well, now, because of the sunstroke virtual drum kit, you can do so without disturbing the neighbors.
The smart drumsticks use sensors and tactical responses to give you a nearly silent drumming experience. So, this is a great gadget if you want to reenact "whiplash" this summer.
Bose Alto audio sunglasses:
This is a gadget that genuinely seems like something out of a spy movie. The Bose Alto audio sunglasses use bone conduction to direct music, calls, and other audio to your ears, while you can hear the rest of the world as well. On a side note, those are quite stylish glasses as well.