WordPress Care Plans: Everything That You Need To Know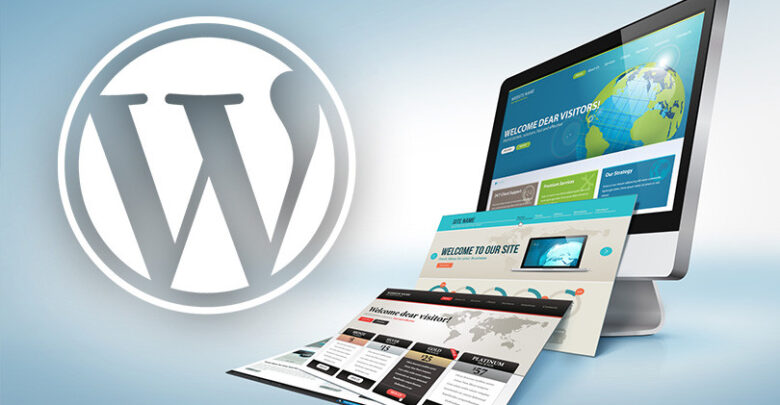 WordPress has been the most trusted content management system globally for a long time enough to be a fan favorite. On a daily basis, over 500 websites are created using WordPress, making it the most dominant CMS in the past 8 years.  Statistically, WordPress powers almost 30% of all sites on the global Internet.
The reason behind it is that WordPress is incredibly easy and user-friendly, helping business owners manage their content independently. They receive their pick of plugins that they can utilize to enhance design and functionality. Google also favors WordPress websites since the code helps site content be easy to index and read.
However, some technical issues may arise that could impact the performance of a website. For instance, one may find inadequate features in terms of enhancing the download speed, security, and accessibility.
There is a fix for such issues, which can drastically improve website performance while boosting security.  A WordPress Care Plan does all that and more, which is why we will explain all that you need to know in detail. Keep reading to know more.
What Is a WordPress Care Plan?
A WordPress Care Plan refers to a specialized utility for WordPress-powered websites. They can be called maintenance or support plans due to their nature.
This plan consists of several features to keep a website working smoothly while maintaining and improving it. By subscribing to WordPress care plans, businesses can concentrate on their core function while the agency or web designer works on maintenance and optimizing the site.
What Features are Included in a Care Plan?
Featured included in a plan varies between providers, but generally consist of:
1. WordPress, Plugin, and Theme Updates
You will find updates to WordPress, plugins, and page themes. These can be found weekly or monthly, where the former is better to ensure website security.
2. Hosting & SSL Certificate
A care plan typically includes hosting and an SSL certificate. This can aid a site owner to keep maintenance simple by decreasing the number of invoices you get. It also secures your website, looking after the security aspect.
3. Monthly Reports
Some care plans provide a monthly report of your site's performance This can change between providers or plans depending upon the subscription model, giving you details like visitor statistics and intelligent recommendations.
4. Backups & Monitoring
Find daily backups of your website files and database so it is easy to restore old versions if need be. Care plans also offer monitoring and checks to make sure the website is running smoothly.
5. Amends & Optimization
A care plan includes some minutes or hours every month. While few providers crimp it down to making content amends, others allow more flexibility and let such time be put into improvements and optimizations.
Most care plan providers offer many levels of subscriptions to cater to different scopes of websites.
Other WordPress Care Plan Features
Support tasks: in many instances, clients generally have nominal support tasks that are not initially added to the scope of their project. A well-structured WordPress care plan will efficiently take care of it and even mention the anticipated resolution time for such client support.
Content Management assistance: A a businessperson, do you think you are a good copywriter, or do you know someone who can offer excellent copywriting services to clients? Not all clients can manage their site content well. Hence, post-site development, you can sign up for a plan that shows you how to assist your client to release relevant content on the site regularly. Such a feature in your care plan will help you stay ahead and eliminate client calls at the last moment for such updates.
Social media marketing and SEO: Most client sites using WordPress have one thing in common. They all want to do what big brands are doing on social media. They also want to be at the top of search indexes. It can be a great idea for you as a developer to have a care plan that oversees SEO and content Marketing so that brand building becomes a breeze.
How Can a Care Plan Help A Client's Business Grow?
Subscribing to a care plan ensures that your client's website is seamlessly running, safe, and recently backed up. Monthly reports will help provide insights at a glance of the site performance. Care plans also offer time for improvement and optimization to help your clients and you as a developer benefit, as they aid in increasing conversion rates and SEO on the website. In short, it can bring you more inquiries, visitors, and orders for all sites, but especially even e-commerce sites.
What If You Don't Have a Care Plan?
If you haven't yet subscribed to a WordPress care plan for your site, WordPress, plugins, and the themes will soon be outdated. This could turn your site vulnerable to issues and cyberattacks by scammers and hackers. It could significantly hinder the website from working correctly, leaving room for the entire website to become inaccessible.
What could happen if a WordPress website does not have updated maintenance and care?
The website may malfunction, making it difficult to access.
The site operating speed and security could also be compromised.
The message queue could grow considerably long, and you would have a massive backlog of comments to cater to.
None of these instances are beneficial to any business, instead of a hindrance rather than a solution.
Conclusion:
With a website, its maintenance is best delegated to web development experts who have the knowledge and experience of managing WordPress.
Having a WordPress care plan in the development process is an integral aspect to provide value to the site owners. A well-thought-out WordPress care plan makes sure that a developer can constantly provide consistent service to their clients so that the website attains the branding goal that it was created for.
The care plan can also serve as an additional stream of income for your website development services, helping you expand your business and provide versatile add-ons at the same time to clients for complete in-house solutions.