30 Quick Kodi Keyboard Shortcuts to Improve Your Kodi Experience Instantly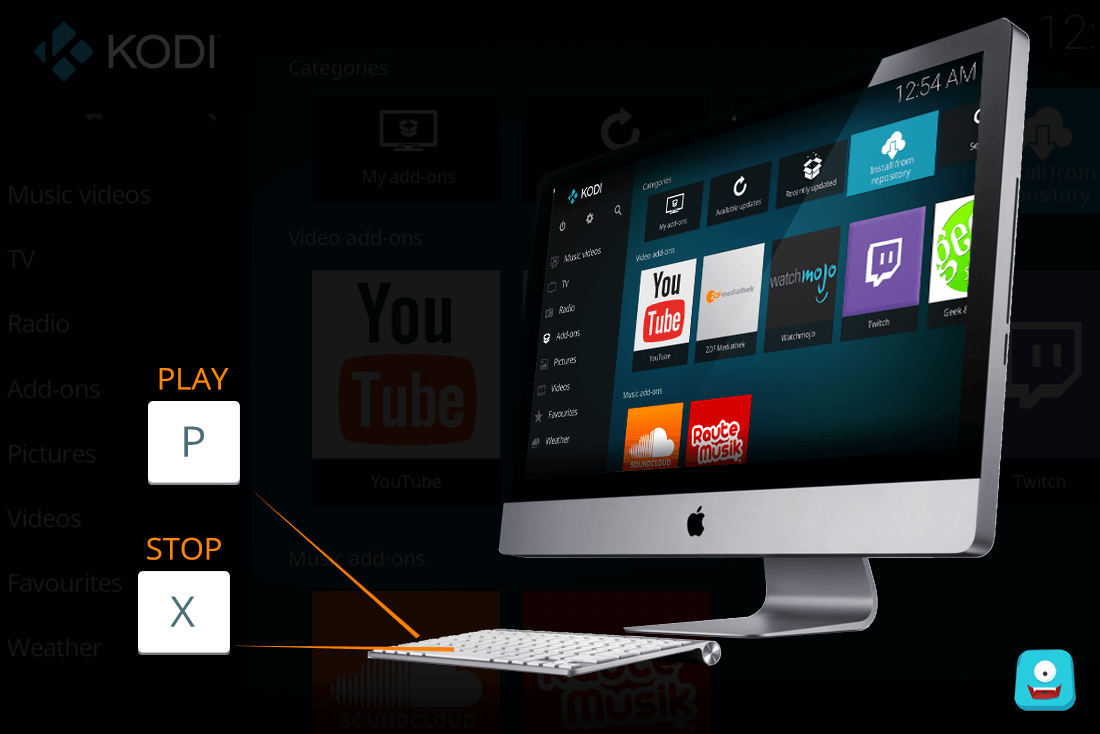 Hey there! How have you been?
I hope busy enjoying your favorite media on Kodi box.
It's splendid, Indeed!
Then again, like million of Kodi users around the globe, don't you sometimes wonder…?
"There has to be a better way to navigate through this Kodi."
Well, What if I tell you there is!
…And not just one!! Lots of them.
But here, I'll be sharing a few. These are hand-picked 30 Quick Kodi Keyboard Shortcuts to improve your Kodi experience instantly.
It'll make you love Kodi even more!
Reminder: Before You Go Ahead, Get Secure
Before you go ahead and use Kodi, it is advisable to download a VPN for your Kodi.
A VPN will:
Keep you safe and secure while you stream away and watch your favorite movies online.
Circumvent all ISP limitations and let you access unlimited media content.
Help you avoid warning letters and copyright/infringement notices.
Also, your video stream speed will increase and you'll definitely want that to enjoy more movies in lesser time. So don't wait up and download the best Kodi VPN today.
Just follow these brief steps to get secure:
Signup for IPVanish here and download it.
Launch the app and get connected to IPVanish server.
Open Kodi and stream your favorite media like movies and TV shows easily.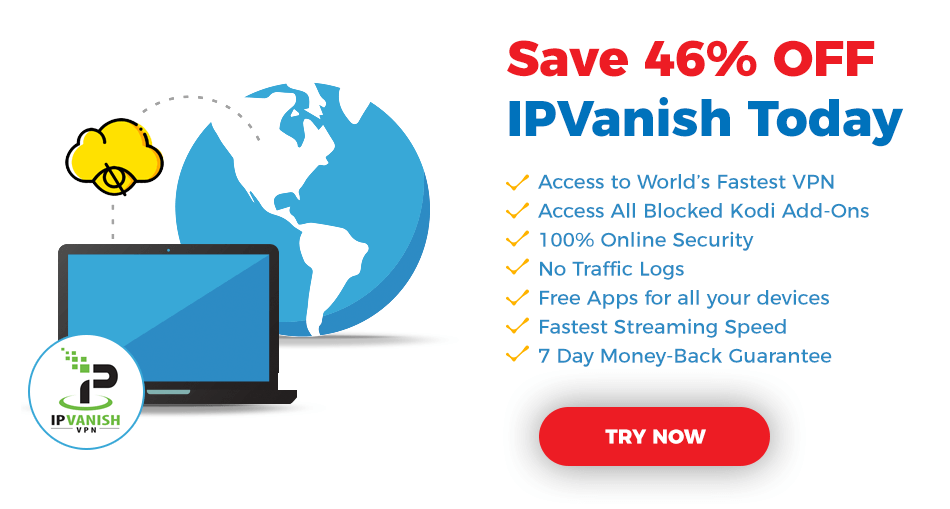 I highly recommend using IPVanish. It'll do the job as promised without burning a hole in your pocket.
Be a part of the Tier-1 VPN- IPVanish Today!
Now, what's the wait for? let's dig in…
1. How do I switch between Full Screen and Window-Mode?
While you should know that by default Kodi has a full-screen interface, you can toggle to its minimized version for doing other things.
For this purpose, simply press backslash (\) key on your keyboard and you're good to go.
2. How can I adjust the Audio?
So you want to turn things up a notch!
Let's share the easiest way for you to manipulate your audio.
(2.1) Use +/- Keys to increase/decrease the volume of your audio.
(2.2) Press F8 Key to mute the playing audio.
Watching your favorite movie but uh-oh!
The audio and video are not in sync.
Sit back. Relax and let me help you here!
(2.3) Press A key on your keyboard for audio delay. This will instantly help resolve your issue.
3. But what about watching my favorite pictures?
Kodi also supports the display of pictures. If you're in the mood of going down the memory lane, these Kodi Keyboard Shortcuts will definitely be an added bonus for you
(3.1) Using + Key will zoom in your current picture while – Key will zoom out.
(3.2) Number Keys 1-9 will help you to view your image in magnified mode.
With 1 having the lowest degree and 9 presenting the most magnified image on your display screen.
(3.3) Period (.) and Comma (,) Keys act as arrow keys in Kodi interface.
You can browse back and forth with them in picture mode.
4. What if I want to play or stop the Video?
(4.1) If you wish to play a particular movie simply use P key from your keyboard.
(4.2) To stop the video, you can press X key.
5. What about Fast Forward and Rewind options?
(5.1) For going to a particular section of the media, you can press F key from your keyboard.
Pressing it once would play the movie 2x times faster and pressing it twice would result in 4x times and so on.
(5.2) Alternately, to rewind the media you can press R Key. On being pressed once, the movie would go backward at 2x pace and twice would result in 4x times slow speed.
Additional Tip:
(5.3) You can also use arrow keys left and right to rewind/fast forward the media by 30 seconds.
6. Umm… How do I toggle between Subtitles?
So you really liked that Korean movie
But alas! Can't watch it without the subtitles?
Simply press T from your keyboard and your subtitles will appear on the screen.
On the other hand, if you wish to make subtitles disappear-Just press that T key again.
Note: Make sure subtitles settings are configured in your Kodi app.
7. I want to capture this screen image… but how?
Now if you really like some picture or maybe a moment while watching something live on Kodi, you can capture it into a screenshot.
Just do it the old easy-peasy way.
Press Ctrl + P from your keyboard or PrtScr and paste that image in Paint or a Word file.
One… two … three… and your screenshot is ready
8. What if I want to switch between these menus?
With multiple menus on Kodi Interface, this shortcut is a blessing.
Saving your precious time, you can just press Esc Key and go back either to the previous menu or the main screen.
9. Tell me a quick way to Hibernate/ Shutdown my system.
Maybe you're in a hurry or wish to do something else on priority!
The Key to your rescue is S Key.
Once you press it from your keyboard, you are given the option to exit from Kodi with a single click. Moreover, you can also directly hibernate or shutdown your system with this shortcut.
10. How do I adjust the aspect ratio of my screen?
With Z Key, you are presented with different aspect ratios for your display screen. Keep on pressing it until you find the option best suited for you.
Look:
We have a few more only for you…
11. Arrow Keys (Left, Right, Up and Down) help you to navigate through the Kodi Menus with ease.
12. Also, Enter key can be used to select the current option highlighted on the Kodi Interface.
Since you're using Kodi, I bet you must be watching Live TV on Kodi as well,
It is amusing and a lot of fun, isn't it?
So don't miss these:
13. Use B key to schedule recording time for your Live Shows.
14. To watch what is being recorded, press K from your keyboard.
15. For browsing through TV guide, press E from your keyboard.
16. H key will show you the Live TV channels window.
Here's a little more…
17. Shortcut Keys for Kodi MAC users
Because MAC systems work differently from Windows, some key combinations might not work for you.
But hey! Don't panic.
These shortcuts are just for you
⌘Cmd+Q for quitting Kodi interface.
⌘Cmd+H or ⌘Cmd+M to hide/minimize.
⌘Cmd+F to toggle full-screen mode.
⌘Cmd+S to capture the screen.
I hope these Kodi Shortcut Keys will help you to have more fun with Kodi.
And although I tried, I am still sure I have missed out on some shortcuts for sure.
So let's continue with the learning and keep the community growing.
Tell me if I helped or perhaps you liked something specific!
And Oh! don't forget to share your secret shortcuts in the comments below!
Till then, Happy Streaming!