Snatch a smartphone from a Kodi fan, he/she would somehow manage, but, take away Kodi, and they'll frustrate with agony.
That's how Kodi has made an impact in our lives whether it's watching your favorite sports like Premier league, streaming movies on Netflix, Crackle, Pandora Internet Radio, Rhapsody, etc. or simply watching your favorite TV Shows, Kodi has got you covered. And its apparent tech-savvy generation enjoys anything online when it comes to free access.
Nonetheless, the legal threat posed by the entertainment tycoons are changing the game for free television and Kodi Add-ons.
Technically the software itself isn't illegal, but the third-party add-ons are adding to Kodi's notoriety, and have affected the revenue of the entertainment industry who now are doing a crackdown to shut illegal Kodi add-ons.
Is It Safe To Use Kodi?
Kodi being an open-source media platform, doesn't get much affected, because when an add-on is shut down, the code is then redeveloped after a while with a different name to avoid similar detection from authorities. But it's a hassle for the Kodi community to switch.
Federation Against Copyright Theft (FACT), the trade organization for the protection of intellectual property in the UK is making swift movements in pinning down add-on creators with a punishment increased to a maximum prison term for online copyright infringement from two to ten years by Digital Economy Act.
Note: We recommend users to use a VPN while streaming on Kodi as it will keep the user real IP hidden and it will be impossible for anyone to trace back the activities.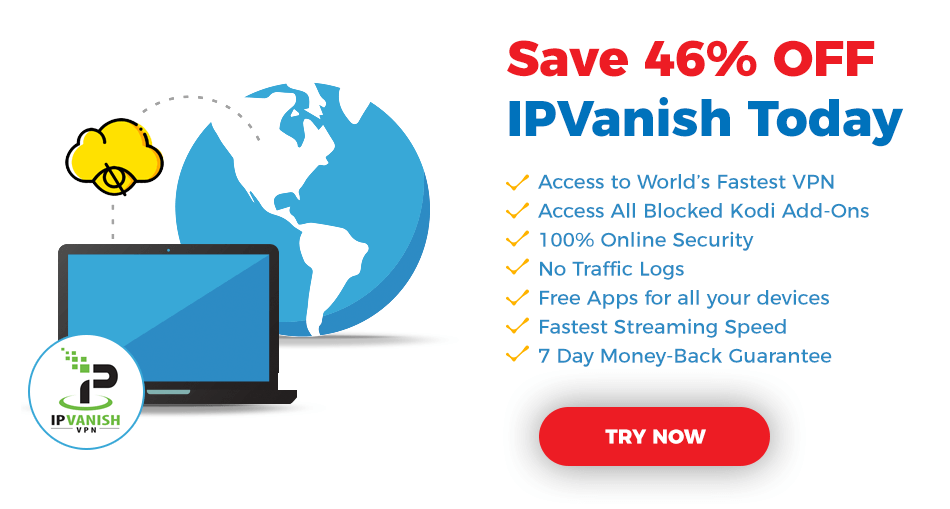 FACT working towards rights and law enforcement agencies is targeting add-on creators making numerous arrests, making an example out of them for those who take them for granted.
So, What's Next?
If you are a Kodi fan, you should know about all these happenings.
For starters, it's a letdown for football fans as The Premier League also recently secured a High Court order that allows them to shut down illegal video streams of football matches on Kodi.
A member of the Colossus 'jsergio123', who have been developing add-ons for the past few years have been targeted by the Motion Pictures of America (MPA) and was forced to shut down.
Alongside British developer 'The Alpha' was targeted by associates of the Motion Picture Association which includes Sky, Disney, Amazon, and Netflix who shed light that Alpha's Kodi Add-on violated the intellectual property rights when it permitted people to watch its sports programs in specific for free.
As an intelligence agency, Alpha's movements were observed and tracked giving him a head-on notice about it in writing.
Thanks to the Digital Economy Act (DEA) this year, more illegal addon creators have been targeted and punishments are made severe. Even the famous torrent site, the Kickass torrent was forced to shut down giving a blow to many movie streamers.
It appears that days of Kodi are numbered and soon there will be limited to no options to stream free content on Kodi too. Some may say it's highly unlikely, but all the signs point towards this single possibility.
It's important to realize no matter what we say or do, access to paid content for free is illegal. Period. Let's say you're watching a famous sporting event whose PPV costs somewhere around $50 to $100, but Kodi is allowing you to stream it for free, then, by all means, you have been using illicit streaming means.
The same can be said for a newly released Hollywood movie. Or a movie which is a Netflix original available only on Netflix with paid subscriptions.
It's clear that many of the renowned add-ons like Sportie, UK Turk's Playlists, Gurzil, Myriad, Bennu, Fear of the Dark, all have been taken down which is an utter disappointment for the Kodi community.
Nothing changes the fact that these add-ons will resurface back on the web, but the speed of the crackdowns and fines have gotten severe, giving a thought of complete shut down shortly.
However, technology is faster than the legislation, so it'll be a tough battle.
So, is Kodi really on the verge of extinction?
Well, the same opinions were chimed for illegal torrents too, but for years we're just seeing the graph booming, so, will Kodi also flourish in time to come?
Honestly, the dynamics of Kodi are very different and from the looks of it, Kodi is nowhere near hot waters right now.>