Data Abundance And Need For Cybersecurity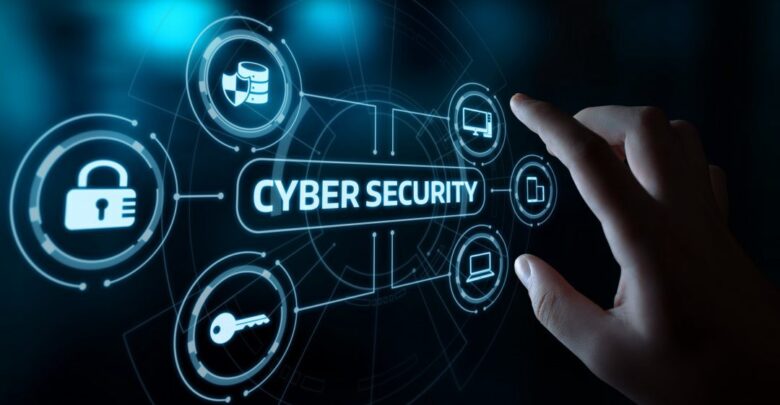 Today's businesses and companies have data coming in from everywhere. And as the world moves towards a new era of technology altogether, this data can become a major contributor to overcome several obstacles that they might have faced in the past.
A much more customer-oriented experience, for example, becomes more feasible, as the information gathered can be used to customize products and services to exactly what a user wants. 
But this data revolution is not without its faults. With so much information floating about the internet and in such public domains, keeping this data, and in turn, their users safe becomes a hurdle that companies need to overcome. With issues like data leaks becoming common, cybersecurity becomes a major component companies need to invest in.
Cyber Security – The need of the hour
Technologies, processes, and practices were undertaken to keep data stored in electronic and computer systems safe, coming under the term Cyber Security. As most of the world is increasingly turning to online platforms, keeping customer and product data safe is now an important task. Companies need to have secure systems that protect their data well, as the lack of the same can destroy customer relations and major legal issues.
Data is everywhere 
The abundance of data has numerous positive sides, as it enables companies to develop their products better, keeps their customers happier, and makes their management and maintenance more efficient. This can result in better productivity and profit.
The downside to the same happens when this data gets hacked or stolen. With increasing privacy concerns, companies often have to find a way to encrypt and secure data without compromising their privacy.
Where does this data come from?
We've heard a lot about companies having huge amounts of data to work with. But where does this data come from? A customer's information is often recorded when they sign up for a company's product or services. Apart from this, transactions, including cash transactions, play a big role in the data collected.
Businesses often offer specific cards, offers, or coupons that users fill out to avail themselves of certain financial incentives in exchange for collecting data about them.
Other than this, the major information collection systems are customer relationship management systems (CRM). Companies use supply chain management (SCM) and enterprise resource planning (ERP) to collect information from the manufacturing stage.
Another method used includes surveys and direct contact with users to gauge their reception to the latest updates and services. Some businesses rely on external sources and third-party services to gather data as well.
With this much information being held by companies, it is understandable why loss or theft of this data can cause serious repercussions. Hackers or cybercrime units trying to get access to this information often use this information to blackmail host businesses or get profits by negatively exploiting the available data.
Why Cyber Security?
It is impossible to function in today's world without making use of the data coming in from all sides. With everyone getting acquainted with online platforms and social media, it is impossible to rein in this outpour of data as well.
Other than using it effectively, proper security measures need to be taken to keep it and the customers safe without affecting their personal information, and cybersecurity is the need of the hour.
As a majority of companies have an online presence nowadays, the data they hold becomes vulnerable as well. With threats of viruses, hackers, and data breaches that threaten both employee and user data on the rise, many organizations might not be effectively prepared for such attacks.
You should opt for credible cybersecurity services in order to safeguard your data. It is important to opt for a plan that is altered according to your business. How much is incoming? Where are you storing it? How are you collecting data? These are questions you need to answer while opting for cybersecurity services.
In this scenario, older methods like simple firewalls and anti-virus software are not sufficient. Governments of many countries often make it mandatory for businesses to:
Notify those affected in case of data breaches
Have a data protection officer in their team
Keep data anonymous to preserve user privacy
Use the information only after the customers give consent to do so
Invest in proper security services
Companies are taking up measures to keep their data safe, including:
Making their employees aware of data safety and common cyber crimes along with mistakes they must avoid.
Constant surveillance for data breaches and leaks.
Employ security services and investing in technology that can keep their data safe.
Monitoring external sources and data coming in from outside parties.
Keeping up with the Latest Technology
Even automation, mobile phones, and the cloud, where a huge portion of your data is stored, are increasingly getting more vulnerable to cyber threats. In this age of innovation, making use of advancing technology to take care of security is a necessity.
Some of the latest technologies for the same include incorporating AI and Machine learning tools that can stop cyber threats in time. Other than these, the use of behavioral analysis and better authentication techniques are also gaining traction.
Companies can no longer stay stagnant with out-of-date security measures that are found to fail in today's world of data abundance and cybercrimes. Investing in cybersecurity measures and services that keep customers safe is being expected of businesses that leverage the data they collect.
Organizations that use the information available to them efficiently without falling victim to cyber threats and keeping their customers at the center of their marketing strategies find themselves moving forward.
Conclusion
Data generation and storage is not a simple task for the future. With the improvements in technology and the rising users on the internet, the involvements of software are more dependent.
The level of sophistication is no more a reason to ensure data security. With the rise in cyber hackers, the level of sophistication is like a simple knot that is easy to break in seconds. The need for cybersecurity is more of an essential component for data safety than just an additional need. Understand the value of data and think wise to protect it in the best possible way with the most advanced cybersecurity measures.