Top 5 Improvements in Kodi Leia Version
Kodi entered the online streaming industry in 2004 and since then, it has been a dominant player worldwide.
In these last 15 years, 17 different Kodi versions have been released, each better than the other and each with multiple controversies. Kodi Krypton version 17.6 was the most dominant Kodi version of all times.
However, 2019 started with the release of Kodi Leia version, which is the 18th version of Kodi. Before releasing its stable version, Kodi released its Alpha 1, 2, 3 and Beta 1, 2, 3 versions. After that, Release candidates 1, 2 and 3 were released, having bug and crash fixes.
Obviously, these versions were in the testing phase and users faced many issues while using them. Finally, the stable version of Kodi Leia was publically released on January 30, 2019.
Releasing a stable version after so much testing through Alpha and beta versions infers that Kodi has kept users experience in consideration and tried to come up with the best thing possible which is compatible with a VPN for Kodi.
There are noticeable differences visible in Kodi Leia version as compared to Kodi krypton, which was not noticeable in its testing versions.
Important: Before You Go Ahead, Get Secure
Before you go ahead and use Kodi, it is advisable to download a VPN for your Kodi.
A VPN will:
Keep you safe and secure while you stream away and watch your favorite movies online.
Circumvent all ISP limitations and let you access unlimited media content.
Help you avoid warning letters and copyright/infringement notices.
Also, your video stream speed will increase and you'll definitely want that to enjoy more movies in lesser time. So don't wait up and download the best Kodi VPN today.
Just follow these brief steps to get secure:
Signup for IPVanish here and download it.
Launch the app and get connected to IPVanish server.
Open Kodi and stream your favorite media like movies and TV shows easily.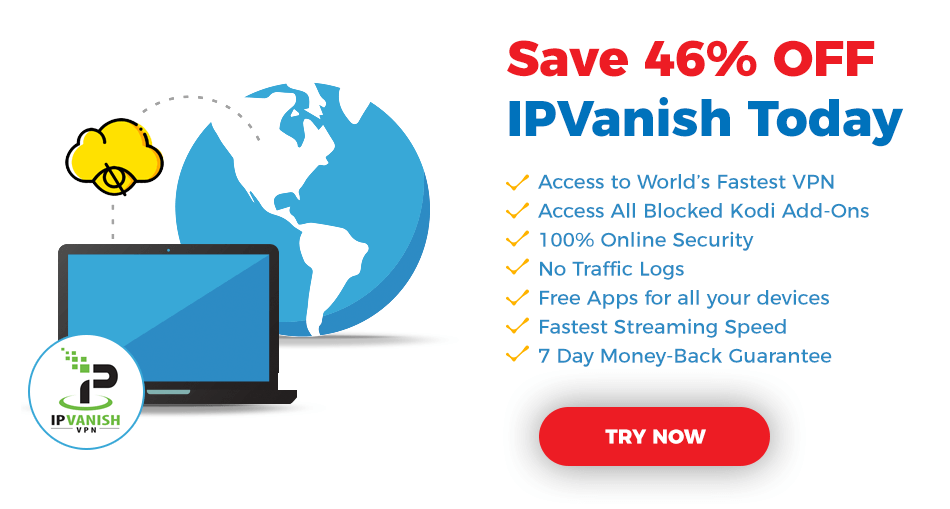 Many add-ons on Kodi are blocked by Internet Service Providers to avoid legal notices. Henceforth, I highly recommend using IPVanish. It'll circumvent all geo-restrictions and you will be able to enjoy all blocked add-ons on Kodi.
The top five improvements we have noticed in Kodi Leia version are:
Enhanced UI and UX
Apparently, the interface of Kodi Leia version looks similar to that of Kodi Krypton as almost every item and function is the same. However, the functions have become more responsive and the lagging users faced in Krypton version is no longer there.
Moreover, if you go to the settings menu, you will see a similar set of options but the arrangement of these options is different. The UI of Kodi Leia version loads faster than the previous version, allowing users to enjoy a better experience.
Improved Your Music Library Options
In its previous versions, Kodi had more focus towards its video library rather than its music library. Importing music titles in the Kodi Leia version has become easier and this version has better playback options.
Users can browse and scroll through the playlist and library via keyboard and Remote as well, allowing users ease of access.
Previously, users faced difficulties in importing media to the library because of the complexities in its Music library.
DRM Files Support
Kodi has been in the midst of piracy and copyright infringement fiasco for quite some time now, thanks to the unofficial Kodi add-ons.
These piracy issues and the crackdowns against illegal Kodi add-ons users have seriously damaged Kodi's popularity. Even Google removed Kodi from its auto-complete suggestions following anti-piracy drives.
Kodi has introduced support for DRM files to counter these things and prove its integrity. DRM files are copyright protected files that cannot be pirated or redistributed without the content owner's permission.
It is a great anti-piracy system that comes handy in controlling the piracy of content and files. DRM files can be of different types, as they can be software, music tracks, games, videos, documents, images, etc.
Users can now play DRM-protected on Kodi, allowing media production and distribution companies to enter the Kodi domain.
The live TV now a separate add-on
Until its previous version, Kodi offered Live TV streaming as an integrated service. However, not many users used this feature because the majority used add-ons for streaming Live TV over the web. Noticing this behavior of users, Kodi developers have excluded this built-in feature in the latest Kodi Leia version.
Users will now have to install Live TV Kodi add-on, which is present in its official add-on repository. This has minimized Kodi setup file size, which is a great thing for people who want to install Kodi on Android, Windows or iOS.
Introduction of Live TV as a separate add-on is also good in terms of usage because it will now scrap links from providers, making streaming seamless.
The integrated Live TV service worked with a USB Tuner, which provided local TV streams. This was not a good experience for many users but this new enhancement will surely help users in enjoying Live TV.
Dedicated enhancements for Android Platforms
Android users worldwide are growing exponentially with the growing trend of Android mobiles and devices. Kodi developers have taken the benefit of this opportunity and enhanced their android application by monitoring other Android applications and available options in this operating system.
One of the best enhancement of Kodi Leia version is that it now supports the Leanback search feature, displaying the available content on the home screen.
This attracts users and provides a better outlook of the application. Secondly, this feature makes content searching much easier, as if a user searches for a specific movie title that is present in Kodi's library, he will get the suggestion of using Kodi.
This integration was not present in the previous versions of Kodi, which has been well covered by the developers in Leia version.
As mentioned before, Kodi developers have kept the user experience as the first priority in this latest release.
Conclusion
Kodi keeps on getting better and better by time and so far, Kodi Leia version has turned out to be the greatest. With the integration of the aforementioned new features, Kodi has set a new benchmark in the online streaming industry.
Kodi has improved its service and features across its supported platforms, by bringing in new integrations and excluding things, which were dead weight. One thing that this latest release reflects is that Kodi is taking all the legal implications very seriously and that is why it has integrated DRM support. This was very important for Kodi to maintain its reputation and it is indeed commendable.
Kodi Leia version might not have a new and distinct interface as that of Kodi Krypton but still, the features and improvements in this version are amazing. Kodi Krypton is currently the most used Kodi version but it is certain that very soon, Kodi Leia version will overshadow it.