How to Delete Duplicate Photos with Duplicate Photos Fixer Tools
The duplicate copies of image files are one of the primary sources that accumulate junk data on your PC.
You may find these files accumulating on your system due to various reasons like multiple times file downloading of the same file, data backup, same file sharing & downloading, and more.
As a quick solution, you can plan manual cleaning of your system to get rid of these identical copies, but it consumes a lot of time & manual efforts. Here, best duplicate photos cleaner tools come to your rescue and help you de-duplicate largest possible photo collection in a jiffy.
Let's review some of these tools here.
The 5 Best Duplicate Photos Remover Tools
1. Duplicate Photos Fixer Pro: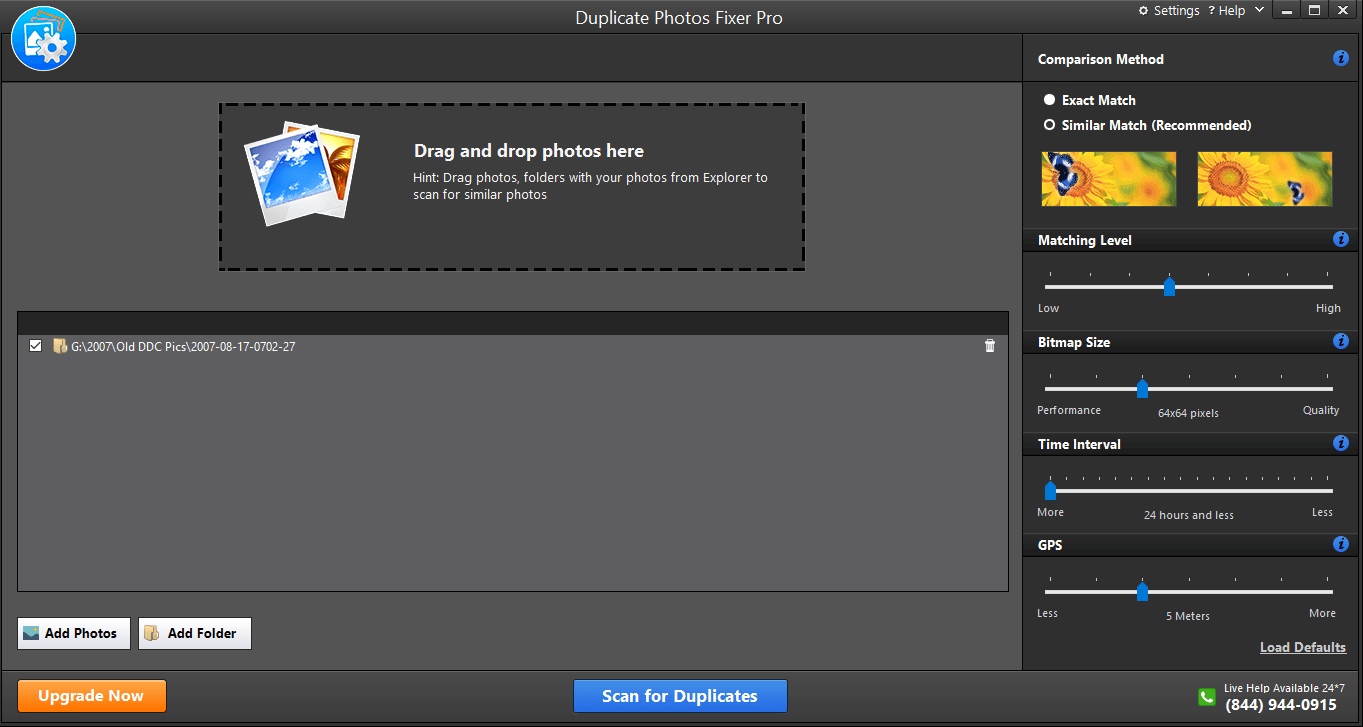 This ultra-powerful de-duplication tool helps you deep clean your PC storage and act as duplicate photo finder. Working on smart algorithms, it helps you find & clean both similar match and exact match files.
You can use this nifty tool to sort photo gallery and maximize free space on your PC. The primary features of this tool include:
Powerful matching algorithms to delete both similar & exact match duplicates.
Simple drag & drop file selection to save your time.
Grouped scan results for easy file management.
It helps you remove redundancy by up to 99%.
The multi-platform tool supports cleaning on Windows, Mac, Android, and iOS.
2. Clone Files Checker: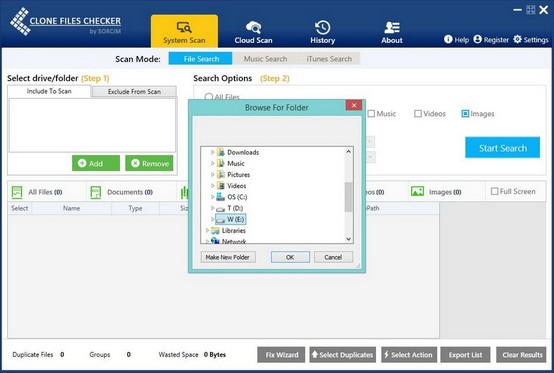 Clone Files Checker works seamlessly on Windows and Mac. It helps you delete duplicate images even from the remotest corners of your PC storage. You can use this tool to organize your photos collection in an effortless manner.
It helps you clean all duplicate photos on your system in 3 simple steps. It offers features like:
1-click redundant data killer with 100% accuracy & speed.
Preview option to view files live before you delete them.
Customized scanner option for specific folders & drives.
Export report files to Excel.
It allows you to move files to another folder or simply trash it.
3. Duplicate Sweeper:
Duplicate Sweeper deep scans your system storage to make it duplicates free completely. It helps clean all types of duplicate files with the highest accuracy. Its smart scan engines make finding, selecting, removing duplicate files quick and easy for you.
For better results, it matches files based on the same content even if their names are different. This smart tool offers features like:
Preview option to view files before you delete them.
It moves files to recycle bin so that you can recover deleted files in case you want.
Multiple scan filters to refine your search and save time.
Supports cleaning all types of files.
4. Duplicate Photo Cleaner:
Duplicate Photo Cleaner works on powerful scan engines and helps you scan, detect & delete duplicate photos even from the largest possible photo collection. It displays scan results in an easy-to-compare manner to make photo management seamless for you.
Its main features include:
Supports cleaning all major file formats.
Allows you to review the scan results (Multiviewer View) and choose the image files that you want to delete or move.
Supports cleaning external device storage too including camera and smartphone devices.
Helps clean duplicate content in Adobe Lightroom.
5. Remo Duplicate Photos Remover:
Use Remo Duplicate Photos Remover to deep clean your system storage and reclaim valuable storage space. It supports cleaning on all platforms and helps you find & clean duplicate photos based on similar content.
It offers a few simple clicks process to make cleaning instant and effective for you. It offers multiple useful features including:
It displays scan results in sets for easy viewing and management.
It allows you to set the matching level to find both similar and exact match photo files.
Preview option to see scan results and decide which files to delete or keep.
Multiple platform support including Windows, Mac, Android, and iOS.
The final words: The best duplicate photos remover tools make the de-duplication process seamless for you. Using these powerful tools, you can easily recover GBs of disk space, speed up indexing, reduce file search time, de-clutter your disk space, and more.
Here, we have reviewed some of these effective tools in detail. If you have tried any of these tools, then feel free to share your experience below in the comments section.