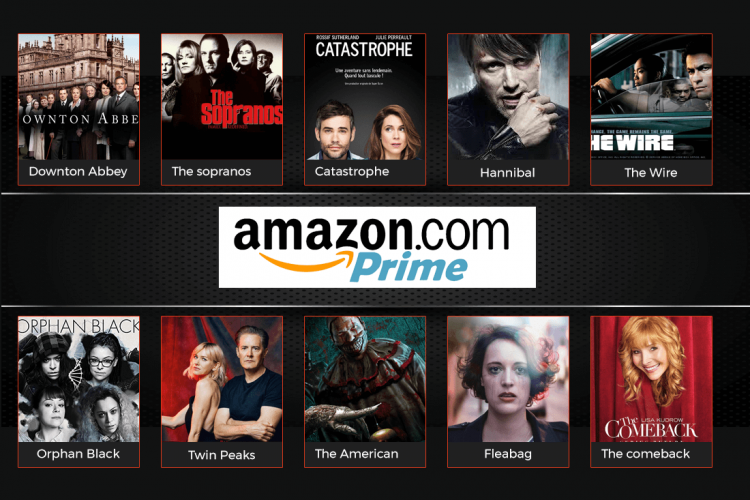 Amazon Prime has started swinging off the fences and might just get to the home run soon leaving behind the popular Netflix, Hulu and their kinds. With a range of shows from different channels like BBC and HBO, it has included some exclusive originals to the catalog, gaining immense popularity in no time.
Just purchase your subscription at $99/year and get access to free TV shows and movies (read unlimited fun).
Whether you're looking to binge watch or just streaming your favorite series, Amazon prime's unceasing list of episodes will make the selection difficult for you. But hey, no worries!
I have shelled out some of the best series on amazon prime for you to watch right away.
So, while you put that popcorn bag into the microwave, let's dig into these best series on Amazon Prime:
Best Series to Watch on Amazon Prime Now
1. The Grand Tour
One of Amazon's most watched prime video, Grand tour is hosted by Jeremy Clarkson, James May, and Richard Hammond. BBC's Top Gear fame celebrities travel the globe in this best series on Amazon Prime.
Shot in exquisite locations like Lucerne valley, Johannesburg, Whitby, Rotterdam, Lapland, Nashville, Tennessee, Lochness and Dubai, the show is shot inside of a large tent instead of a studio. In this show, you'll get to see the guest celebrities being humorously killed off while making their way to the tent.
Another thing that makes this show rib-tickling funny is the running gags that follow each episode.
If you like seeing a show with something about cars and celebrities, put it on your list of best series of amazon prime now!
Ratings
IMDb: 8.9/10
Amazon.com: 4.6/5
Genre:
Entertainment, Driving
2. The Man in the High Castle
Have you wondered how the world would have been if the World War II was won by Japanese and the Germans( Nazis)? Well, this show will take you on a journey of alternate history in the year of 1962. Loosely based on Philip K. Dick's novel of the same name, this series focuses on the dystopian alternate history where the Axis powers won the World War II.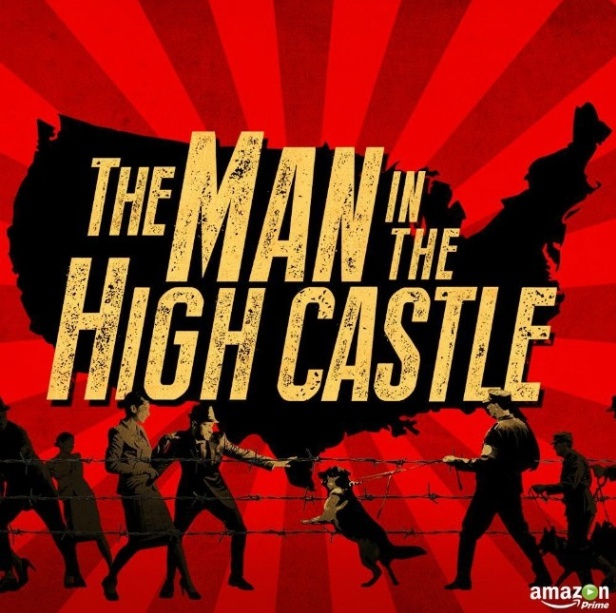 Dividing America into three parts, one ruled by Nazis, other by Japanese and a buffer area between the two, the world is suffering at the hands of oppressive communities. However, a woman of San Francisco finds a new hope emerging amidst disturbing environment when she finds a film reel handed over by her dead sister. This film is a series of similar reels being collected by an entity referred to as "The Man in the High Castle."
The series follows the journey of this woman portrayed by Alexa Davalos and her dear ones to discover the truth behind these newsreels.
Still thinking why you should watch this?
The pilot episode of this series was Amazon Prime's most watched video since its premiere in January 2015.
Ratings
IMDb: 8.1/10
Amazon.com: 4.5/5
Genre:
Alternative History, Drama, Thriller
3. The Night Manager
A gripping crime drama based on John le Carré's novel of the same name follows the life of former British soldier Jonathan Pine working as "The Night Manager" for a luxurious hotel. His life takes an interesting turn when he is contacted and hired by an Intelligence operative played by Olivia Colman.
Pine is recruited primarily to spy on International business Tycoon Richard Onslow Roper who is believed to have forged a criminal alliance between secret arms trade and the intelligence community. The series showcases how Pine completes his task by becoming a felon himself and keeping his alternate identity under wraps from fellow colleagues and his girlfriend.
One of the best series on Amazon Prime, this series has won 11 awards which include 2 Emmy awards and 3 Golden Globes as well.
Ratings
IMDb: 8.2/10
Amazon.com: 4.7/5
Genre:
Drama, Crime, Espionage
4. Vikings
If you liked History in High School, you'll love the portrayal of the Vikings. This historical drama television series first aired on History channel and was an instant hit especially in Canada.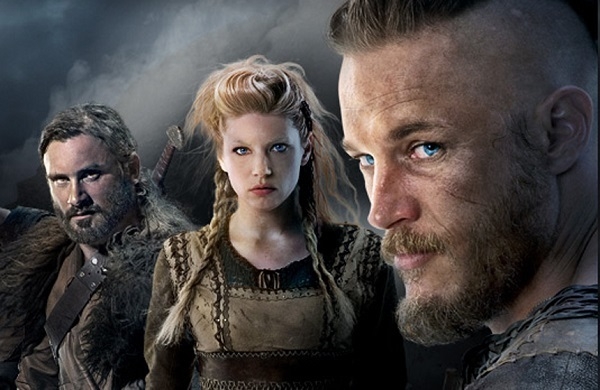 Vikings take you through the journey of a farmer Ragnar Lothbrok. Set at the beginning of Vikings age, each episode shows how a simple farmer became the legendary Norse Hero. Go along with Ragnar who rose to fame with successful raids into England and ultimately became the most celebrated Scandinavian King.
More than a historical drama, you'll discover intense emotions where Ragnar is hugely supported by his fellow warriors and family.
Although critics have claimed the shows is not exactly historically correct, the producers have done a commendable job with the epic direction and locations filmed mostly in Ireland. Gear up to watch all the four seasons of this best series on Amazon Prime before its fifth season releases in late November this year.
Ratings
IMDb: 8.7/10
Amazon.com: 4.7/5
Genre:
Historical Drama, Action, Adventure
5. Justified
A man of old school methods, Deputy U.S. Marshall Raylan Givens shoots Mob hitman Tommy Bucks in Miami following his controversial but "justified" ways. Making his 19th-century ways to attain justice makes Givens a problem child for the U.S. Marshall Senior and a serious pain in the ass.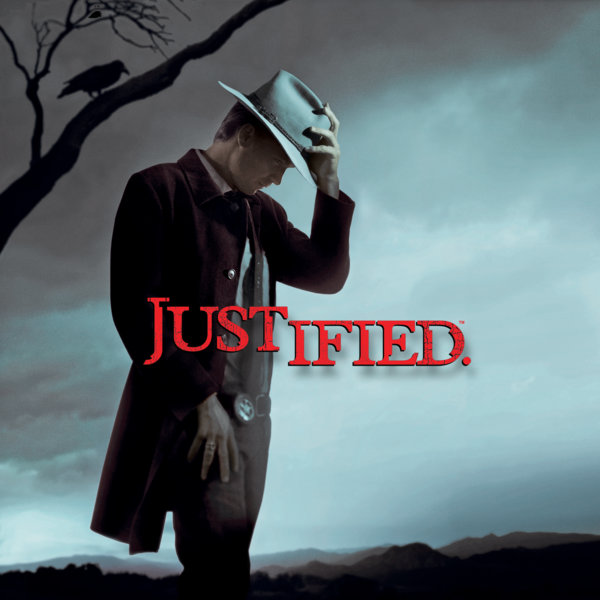 This incident prompts in his reassignment to Lexington, Kentucky where he grew up. With six seasons in total, this series is on my top list of binge watch series.
Like critically acclaimed shows?
You'll be glad to know this show has been granted accolades from well-known critics for the cast's believable acting, direction, art direction, and writing. The show also bagged 2 Primetime Emmy awards for actors' stupendous performance.
A fun fact:
The main character of Deputy U.S. Marshall Raylan Givens is loosely based on a recurring character from Elmore Leonard's short story, "Fire in the Hole".
Ratings
IMDb: 8.6/10
Amazon.com: 4.8/5
Genre:
Crime Drama, Adventure, Neo-Western
6. Hannibal
Developed by Bryan Fuller, Hannibal is an American psychological crime-thriller inspired from pivotal characters of Thomas Harris' novels: Hannibal and Red Dragon. Although, not a first try at Dr. Lecter's adaptation, it is indeed one of the best.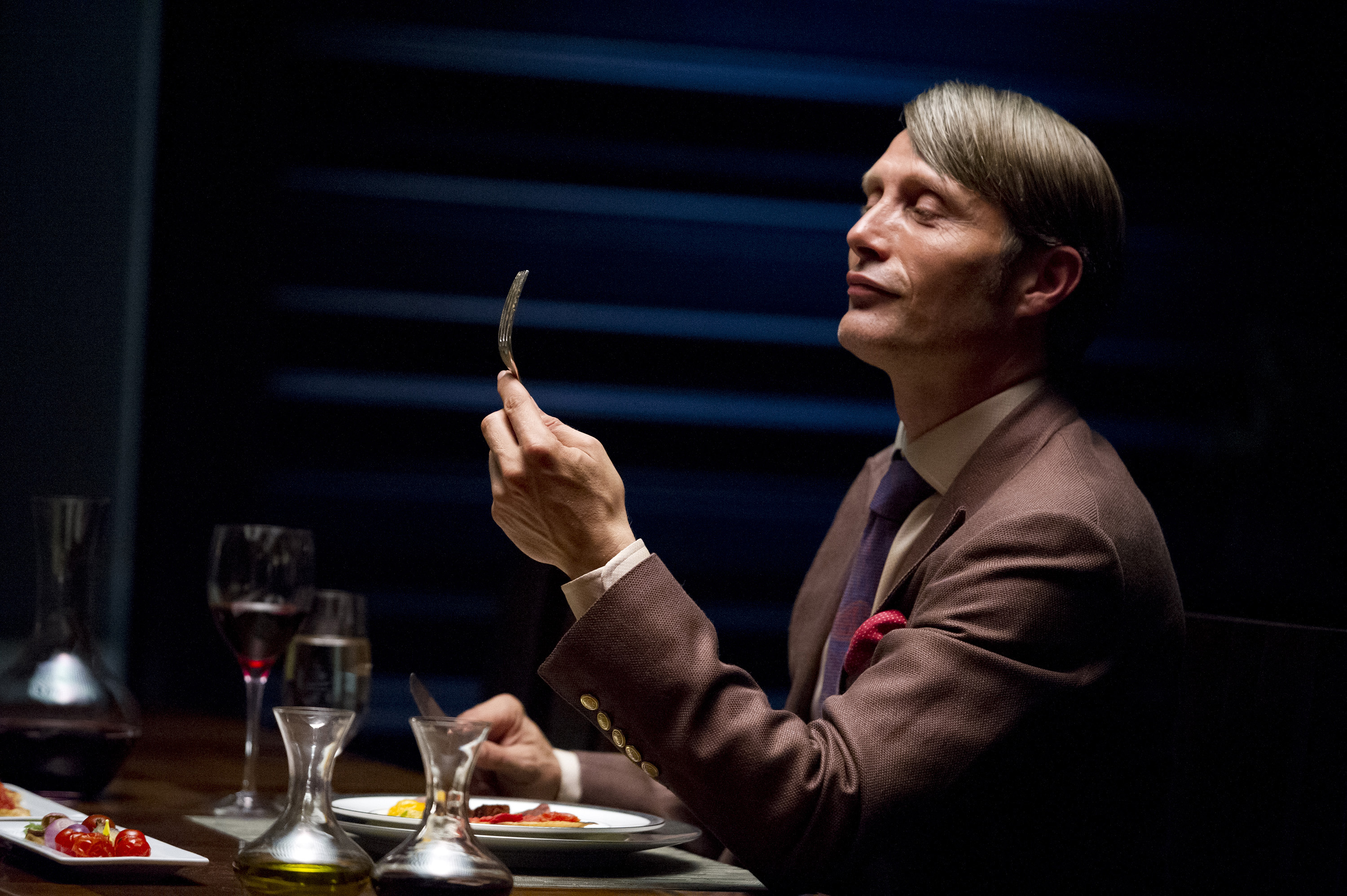 The plot of the story follows FBI criminal profiler Will Graham and his relationship with psychiatrist Dr. Hannibal Lecter who is privily a cannibalistic serial killer. The crux of the show is the interesting similarities that both Will and Lecter share despite the gruesome secret of the latter's life.
Where Will has been gifted with the profound ability to empathize with anyone including psychopaths, it takes a toll on his own psyche. A quiet observant Dr. Lecter is captivated by Will's uniqueness. Explore Will and Lecter catch ghastly villains and how he makes Graham embrace his own darkness in the process.
With only 3 seasons, this show is long enough to sustains two long-weekends of your binge watch. Add this best series of Amazon prime for its critically acclaimed visuals and the award for best Action-thriller television series.
Ratings
IMDb: 8.6/10
Amazon.com: 4.5/5
Genre:
Crime Drama, Psychological Thriller, Psychological Drama
7. Orphan Black
Have you ever watched a Canadian series? If you just said no, now would be the right time to start.
Orphan Black is a must-watch Canadian Sci-fi Crime-Thriller drama starring Tatiana Maslany as Sarah Manning in the lead role. The actress won two critic awards for her unbelievable performance as Sarah and other characters who are clones.
Sarah Manning is a con-artist whose life revolves around her daughter Kira. When Sarah witnesses the suicide of Beth ( a clone who resembles Sarah), she takes on her identity in pursuit of a better life for her and Kira. The web of mystery ensues when Sarah discovers she herself is a clone and has several other "sister clones" who were born under the Project Leda owned and run by Neolutionists.
While discovering these clone sisters and trying to save themselves and Kira from both Neolutionists and religious community Proletheans, Sarah matures and develops a strong parent-child bond with her daughter.
Watch this best series on Amazon Prime now for the brilliant portrayal of multiple characters by Tatiana and her survival against all odds.
Ratings
IMDb: 8.4/10
Amazon.com: 4.7/5
Genre:
Science Fiction, Thriller, Drama
8. One Mississippi
One Mississippi is an American dark comedy based on the real life events of comedian and Radio Host Tig Notaro. Playing herself in this semi-autobiographical original Amazon series, Tig takes inspiration from her real life events and deliver them on the screen.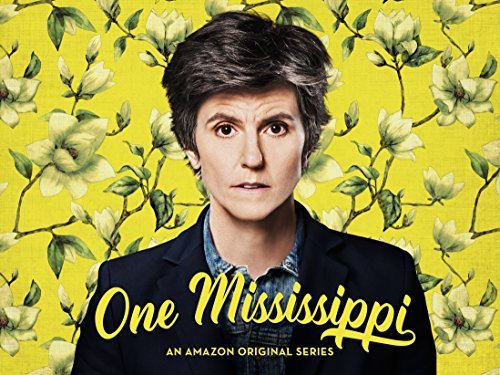 The show moves with a great finesse that'll get you more involved knowing the story is based on real events of the main character. Here, Tig is shown recovering from double mastectomy suddenly she gets the news that her mother is gravely ill. As a result of this incident. Tig comes back to her hometown in Mississippi to bid farewell to her dying mother.
One Mississippi is the show that makes you think. How you're dealing with the death of a parent while healing from a life-threatening disease yourself. To top it off, Tig is seen building bridges with her step-father and brother. How one can find comical situations in tragic times can be learned from Tig's demeanor and a journey that'll heal her both physically and mentally.
Ratings
IMDb: 7.1/10
Amazon.com: 4.2/5
Genre:
Dark Comedy, Semi-Autobiography, Drama
9. The Good Wife
The Good Wife is a political-legal drama that portrays the life of Alicia when her husband's betrayal and public disgrace forces her to move out of the home and into the world of law and justice.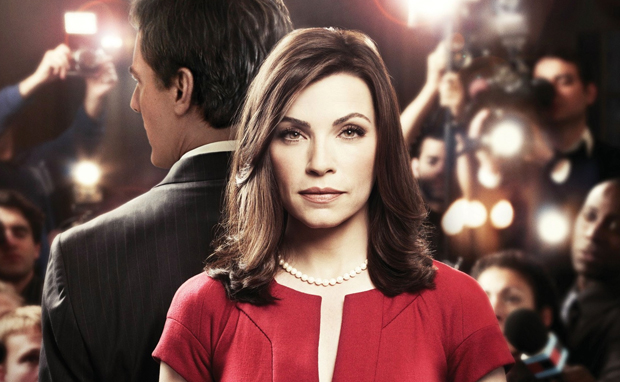 When Peter, the state attorney is found involved in a public prostitution scandal and lands in jail, he leaves his wife and two sons behind. Moving past the betrayal and humiliation, Alicia Florrick resumes her practice as a litigator to provide for her children.
With 13 years spent as a stay-at-home mom, this series depicts her journey through inter-office drama and new legal cases with every episode. Follow Alicia through her life-changing turn of events at Amazon Prime now.
The show has a long running with seven seasons in total. Watch what happens when society, politics, and law intervene in this 5 Emmy Awards winning series.
Ratings
IMDb: 8.3/10
Amazon.com: 4.7/5
Genre:
Drama, Political, Legal
10. Veep
An American political satire comedy, Veep is one of the most watched Amazon TV shows. Set in the office of the fictional character, Selina Meyer serving as the Vice President of America, the series show Selina juggling between her public and private life trying to strike a balance somewhere.
Watch how Ms. Meyer and her team blow out the political fires and try to make a mark and leave their legacy in the American Govt. The show has won two critic awards and five primetime Emmy award for show's remarkable timing and dialogues. Not to forget is the sharp satire and deep insights that are increased with each episode.
Selina Meyer says "Politics is about people." Watch the show to find out if it really is!
For all Veep Fans, it is set to come back with the seventh season in 2018. Till then, enjoy the throwbacks with the six seasons on Amazon Prime now.
Ratings
IMDb: 8.2/10
Amazon.com: 4.5/5
Genre:
Drama, Political satire, Comedy
11. Downton Abbey
A rare gem created by Julian Fellowes exhibits the life of an aristocratic family of the Crawleys and their servant's post Edwardian-era and the major historic events that take place beyond that.
Starting with the death of male heirs, the Crawleys fear what the future will withhold for the three daughters and their servants. The entry of solicitor Matthew Crawley, a distant cousin makes things more interesting.
Take a look at the lives of Crawleys and the events ranging from Titanic sink to the rising of the workforce during the interwar period. The life-changing turn of events and how each character responds to it in a different manner is portrayed beautifully.
Exquisite locations and award-winning costumes give the audience another reason to watch this show. It is also recognized as the most critically acclaimed English shows of 2011 by Guinness World Records.
Ratings
IMDb: 8.7/10
Amazon.com: 4.8/5
Genre:
Historical Period Drama
12. Catastrophe
Starring Sharon Horgan and Rob Delaney as main characters Sharon Morris and Rob Norris, Catastrophe is an R-rated comedy that deals with the consequences of a one-night stand between the two leads.
Sharon is a potty-mouthed English teacher of British Descent and Rob is an American Wanker. When Sharon finds herself pregnant with Rob's baby, all hell breaks loose. Rob moves to U.K. to help out but end up clashing with Sharon over all little and big things.
Hormones flare and cultures clash in this British sitcom when the two realize they don't know a thing about each other. This show received numerous nominations including one primetime Emmy nomination in the category of Best Comedy Show.
It is all set to be released with its fourth season in 2018. Give this best series on Amazon Prime TV a go for Sharon and Rob's epic outspoken dialogue exchange and great comic timing.
Ratings
IMDb: 8.2/10
Amazon.com: 4.5/5
Genre:
Comedy Drama, Romantic Comedy
13. Twin Peaks: The Return
Twin Peaks is an American mystery-horror series that follows FBI agent Dale Cooper investigates the murder of homecoming queen Laura palmer. The murder investigation takes him to the mysterious town of Twin Peaks where the plot thickens when more murders ensue.
This best series on Amazon Prime TV is basically a miniseries of the famous and often regarded as the greatest drama series of all time serial that goes by the same name. Although everything seems normal at first, the truth is further than that.
With an unearthly creature introduced at the end of each murder, the horror increases and eerie sequences and wild dream scenes complete the whole package.
For your late night binge watch, this is the best series available on Amazon prime for you.
Ratings
IMDb: 8.9/10
Amazon.com: 4/5
Genre:
Drama, Mystery, Horror, Thriller
14. The Wire
Who wouldn't want to watch a crime drama series written by a former police reporter himself?
Created by David Simon, this Amazon series shows how different institutions have an impact on individual lives.
Exploring society, politics, and drama in each of its episodes shot in the city of Baltimore, the series moves forward from the perspective of drug dealers, law enforcers, bureaucrats and the media.
For a dose of realism into the narcotics issues in Baltimore and the role of varied institutions like Govt, schools and, media publications and houses. The Wire was critically applauded for its amazing conception and deep insight into the real world.
Ratings
IMDb: 9.3/10
Amazon.com: 4.5/5
Genre:
Crime Drama
15. The Sopranos
A favorite crime drama series on Amazon prime TV and an all time favorite for old and youth alike, The Sopranos follows the journey of Tony Soprano and his family where he fiddles to keep the balance between his personal and professional life like many other American families. The only difference here is that Tony is the leader of a criminal mob and the mastermind behind many crimes.
Suffering from the daily juggle of his difficult life, Tony seeks help in his psychiatrist Jennifer.The highlights of the show are these therapy sessions that shed more light on this crime mafia's feelings and his power struggles.
With a great plot, you need to watch this right away. For additional reasons, let me share that this show has won 21 Primetime Emmy awards, 5 Golden Globes and has been ranked as best TV series of all times by TV Guide.
Ratings
IMDb: 9.2/10
Amazon.com: 4.7/5
Genre:
Crime Drama
16. Transparent
Before I discuss the show, let me tell you why it is a delight to see.
This show is the first of its kind (being developed by a streaming media company-Amazon Original Series, by the way) to win the Best Television Series Golden Globe Award. Wanna know why did it win?
Well, here we go…
The show starts with the disclosure of the Pfefferman Family patriarch that he is a Transgender. What follows is the discovery of secret upon secret of each family member and their journey of self-discovery through it all.
Walk with Mort and the rest of dysfunctional Pfefferman family as they find murkiest secrets each time they come together.
Ratings
IMDb: 7.9/10
Amazon.com: 4.4/5
Genre:
Comedy Drama, Family Drama
17. Fleabag
Fleabag is a six-part comedy series based on the one woman play. The main character Fleabag portrayed by Phoebe Waller-Bridge depicts raw emotions-anger, frustration, hope, sadness, grief and disappointments taking us through it all with a dry-witted comedy.
Going through a personal tragedy, Fleabag tries to deal with modern-era dating rules and real life. Watch this show for the raw and original performance and emotions of Waller-Bridge.
Another plus, this article is perfect for your Sunday binge watch with its six episodes. The second season is all set to be broadcast in 2018.
Ratings
IMDb: 8.2/10
Amazon.com: 3.9/5
Genre:
Comedy Drama, Family Drama
18. Avatar: The Last Airbender
Love animated series? Don't miss this!
Avatar: The Last Airbender is more than just an Animated series for kids. It is about the protagonist Aang who is also the long-lost incarnation of Avatar. This means only Aang can stop the Fire Nation from conquering the world.
Follow Aang and his friends, Katara and Sokka on their journey of restoring peace into the world. Did I mention Aang has to win over all the elements (Fire, Water, Earth, and Air) to unlock all the powers of the previous Avatars and save the world?
Watch Avatar: The Last Airbender on Amazon Prime TV now.
Ratings
IMDb: 9.2/10
Amazon.com: 4.9/5
Genre:
Action, Adventure, Comedy, Kids Drama, Anime Series
19. Tumble Leaf
Based on short film Miro, Tumble leaf is a stop-motion animated series produced by Amazon Studios. Fig, a blue fox, and Stack, his caterpillar friends teach the pre-school kids about basics of science, moral education, and but naturally ABC using playful methods.
Discover friendship, love and human values while enjoying the colorful play series promoting fun learning and understanding of the world around you.
Tumble leaf has won three Emmy awards and a special Annie Award for best animation series for preschoolers for three years in a row.
Ratings
IMDb: 8.3/10
Amazon.com: 4.9/5
Genre:
Animation, Education, Kids Drama
20. Batman: The Animated Series
An animated American television series based on DC Comics superhero Batman, the series won accolades from critics because of its film noir aesthetics, artistic quality, and darker complexity.
More than a Kids animation show, this batman series can be enjoyed across all ages. The show focuses on Batman's adventures where he saves the Gotham city from heinous villains every night from the shadows.
A cult classic in itself, the show goes deep into the psyche of the man behind the Batman costume who hides his identity and fights off bad guys for the sake of his people and the city.
Ratings
IMDb: 9/10
Amazon.com: 4.8/5
Genre:
Animation, Superhero fiction, Kids Drama, Science Fiction
What're you waiting for?
Now, that you know about the best series on Amazon Prime TV, its time you go for that subscription and enjoy endless streaming of top-notch Amazon originals and an array of widely acclaimed shows now.
Before you go, hear me out!
Help fellow TV show buffs and share your favorite Amazon TV series in the comment section below. 😉>