6 Best Android Learning Apps – Learn Something New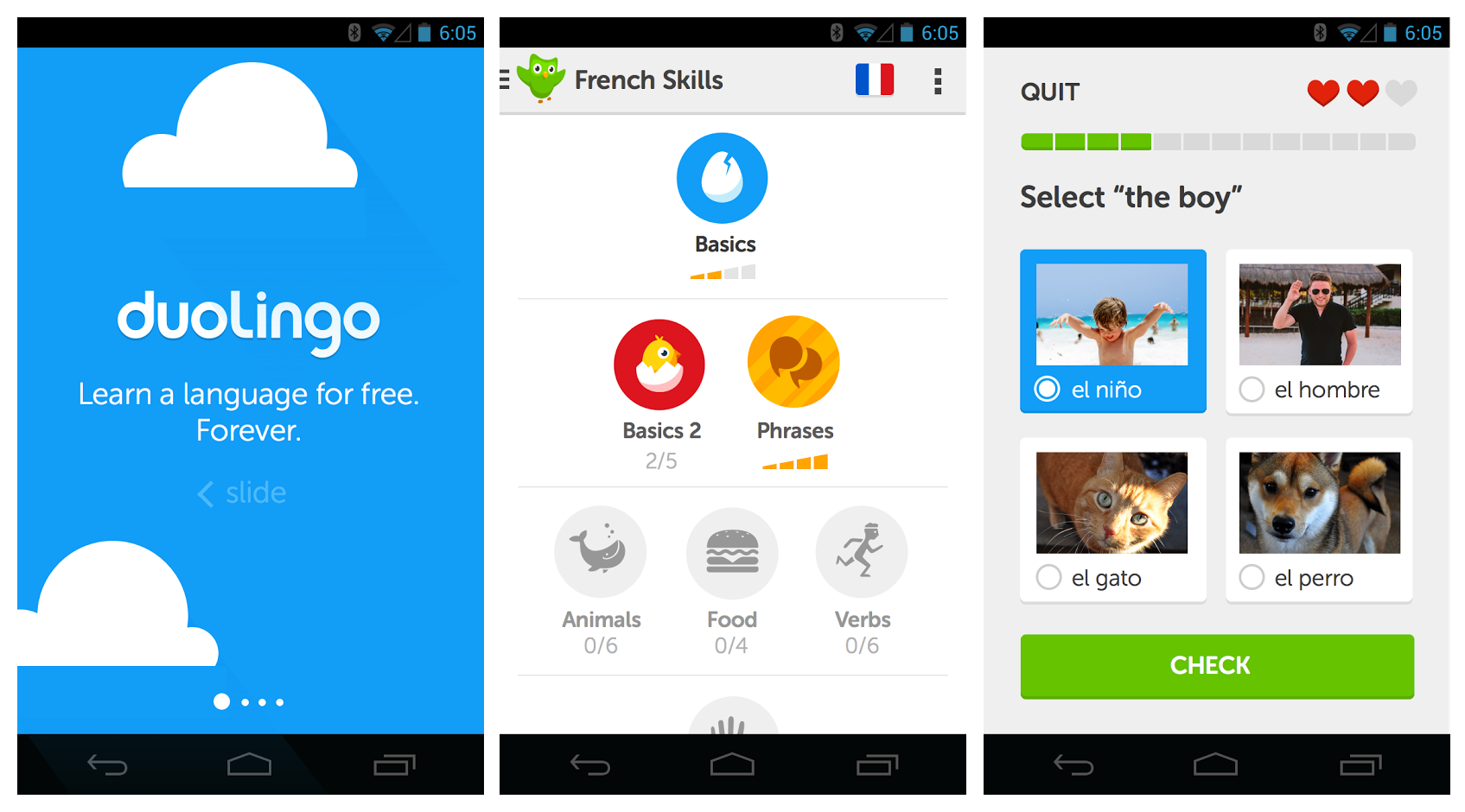 Want to learn something new on-the-go?
No problem!
Mobile learning has become a trend and learning apps are quickly overtaking textbooks. They allow everyone to grasp new ideas and learn more about wonderful world we live in.
Here is a short list of the best learning apps for Android that offer great educational benefits and are suitable for all ages.
Check out the list of the best learning apps for Android
1. Khan Academy
It's one of the best learning apps which allows you to learn almost anything for free. You can find a wide variety of courses in traditional subjects such as history, science, physics, economics, math, and others. The platform boasts of having more than 10,000 instructional videos and lessons.
Now you have a choice if you need to learn new concepts or to brush up basic stuff before starting to study more complex topics.
For example, you can have private lessons with tutors from an education platform Preply or install Khan Academy app and sharpen your skills watching videos with easy explanations, reading in-depth articles, and doing interactive exercises. If you want to achieve better results, you can combine both approaches.
2. EdX
EdX is a unique education app that offers a variety of courses taught by professors from more than 100 of the world's top universities and experts from other institutions such as Harvard, Oxford, Wharton, Columbia, MIT, Columbia, Microsoft, UC Berkeley, and others.
There are more than 2,000 courses in lots of subjects in such fields as science and engineering, business and management, math, computer science, languages, social sciences, arts, and more.
You can get access to the best education from anywhere in the world and study at your own pace. There are various tutorials, video lectures, and handouts. This app is a good choice for anyone who wants to learn new skills to advance their careers.
3. Coursera
With Coursera Android app, learners, who want to continue their education and improve their chances on the competitive job market, can get access to more than 1,000 various courses and specializations created by 140+ of the leading universities in the world.
Some of the courses are free. The classes are available in several languages and have video tutorials, lectures, and reading assignments.
The subject you can learn include mobile and web development, programming, marketing, machine learning, medicine, nutrition, photography, design, creative writing, music, and more. Joining Coursera is free but you will need to pay if you want to get a certificate of completion.
4. SoloLearn
SoloLearn offers the largest collection of free learning content for everyone who wants to learn to code for free. Complete beginners and pros can choose from countless programming topics. You can join a community of 23,000,000 of learners and learn to code with bite-sized lessons.
The learning process is based on the gamification. You will practice skills, playing and having fun. All learners can master their coding skills while earning points and achievements and competing with other members of the community.
When you successfully complete a course, you will get a certificate with a verification link.
5. Duolingo
Duolingo is a language learning app you can use to learn any of 22 languages, including French, German, Hebrew, Welsh, Irish, Swedish, Italian, English, and more.
You will never get tired because you'll practice listening, reading, speaking, and writing skills in bite-sized lessons playing mini-games and having fun.
All learners are awarded points for their achievements and can compete with other learners to stay motivated. The learning materials were created by volunteers and are easy to understand for both adults and kids.
You can use Duolingo as a starting point for learning a foreign language and move to such apps like Memrise or Clozemaster for advanced language learning.
6. YouTube
YouTube is the perfect choice for those who are looking for practical learning. This service is for entertainment, news, viral videos, and music but you can also find here a lot of video tutorials created by YouTube users.
There are lots of how-to videos where you can find instructions on how to do practically anything you can think of – solve a math problem, knit a sweater, use Photoshop, change the oil in your car or build a house.
You can use YouTube as a great secondary learning source when you want to learn something new or solve some practical problem.>