Beginner's Guide to Online Slots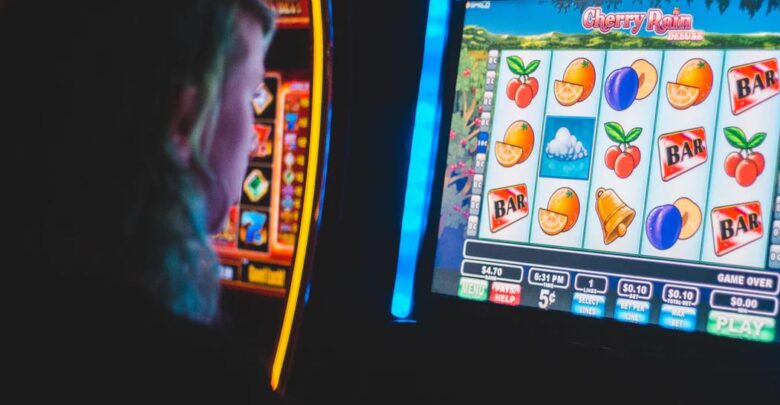 While you may know about sports betting if you support a sports team, a lot of people do not know about slots. Slots are what give casinos their distinct characteristic: the flashing lights, the colourful symbols and the spinning reels.
Slots have been around for a very long time and if you have heard of them but never tried your hand at them, this guide will tell you everything you need to know about slots so you can start playing and having some fun.
What is a Slot Machine?
A slot machine is a game that has at least three reels on it. These reels have symbols on them, with the symbols landing randomly once the reels are spun and stop. To win, you need to land three or more identical symbols depending on the game you are playing. These symbols can line up, fall on what is known as a payline, or make a specific pattern.
You can place a bet (wager) on each spin of the reels, with the amount you win depending on the number and type of symbols that match as well as the amount wagered.
Symbols
As mentioned above, you need to match either three or a specified number of symbols to win. Most casino games will have the main symbols, scatter symbols and wilds. Scatters can lead to wins even when they do not appear on the payline and the wild combines with other symbols to lead to bigger wins. Multipliers are special in that they multiply the amount you win by a given factor, again, depending on the slots game you are playing.
In addition to the special symbols, online slot games will usually have additional features to help you win. These include free spins, bonus games and jackpots. The jackpot can be fixed or progressive where it increases with each loss until someone wins it.
Types of Slot Machines
Reel slots are the most popular type of slot machine, and they use the reels described above. These are usually found in physical casinos and incorporate multiple spinning reels.
Video slots are mainly used on online casinos and feature stunning graphics, visuals and audio. They function similarly to reel slots but usually have different symbols as well as more paylines to improve your odds of winning.
Because there is no limit to the types of graphics that can be developed by graphic and slot game designers, there is an innumerable number of video slots that you can play. Different video slots games can have different themes and unique features depending on the casino and game developer.
Choosing a Casino
Before you can start playing slots, you should choose a casino. The casino you choose will determine the types of games you can play, which will in turn dictate the amount you can win at a particular casino. Because there are so many casinos on which you can play online slots, the best place to start is by checking out online reviews.
There are websites dedicated to reviewing the best, as well as the latest online slots. Reviewers like Online Casinos review online slot sites to make it easier for players to know which of them have great offers and payouts, a large enough selection of games, and the best return to player rates. They will also tell you the best slot website you should look to play online slots at if you are looking for a great playing experience.
Variance
One more thing you need to know before choosing a slots game is its variance or volatility. A higher variance means that the game will pay out less often but, when it does, the payout will be huge. With a low variance, payouts are often smaller and more frequent.
How to Win on Slot Machines
Once you have chosen a game and a casino, you are ready to make a deposit and start playing. When you decide to play online slots, you should know that there is no skill required to play or in at the game. All you do is spin the reels and a computer decide if you have won or lost. A computer does this using a random number generator (RNG).
The RNG goes through thousands or tens of thousands of numbers a second and stops when a player stops the reels or the reels come to a stop automatically. The number produced is then used to determine if you have won or lost.
Because these numbers are random, and each spin is a unique event, there is little a player can do to ensure they win. All a player can do is place a bigger wager, or try to ensure more symbols land on the payline by wagering on more paylines, special symbols or multipliers increase their winnings. Or, they just need to be lucky enough on that day.
Getting Started
If you are not yet comfortable enough to start wagering lots of money on a slot game, here are a few tips to help ease you in. First, always try to play for free. Most online casinos will give you several free spins. These spins let you learn the game, and get to know its symbols and terms and judge its variance. Playing for free also lets you get comfortable with one game before placing a wager.
Starting with games that have a low variance is another great tip for those not comfortable with a large wager or laying high variance games. These games are more likely to pay out, which makes the experience a lot more enjoyable.
Lastly, look at the features and symbols of the game to see which game would work best for you. Each of these symbols, features, and how they work will be different for different games. These differences can count when it comes to winnings and managing your bankroll.
If you would like to start playing slots, start by choosing a casino that has a huge selection of slots. Next, you need to learn everything there is about how slots work. Both of these tips will help you have the best experience once you start playing.