5 Top Most Popular eBook Formats You Should Know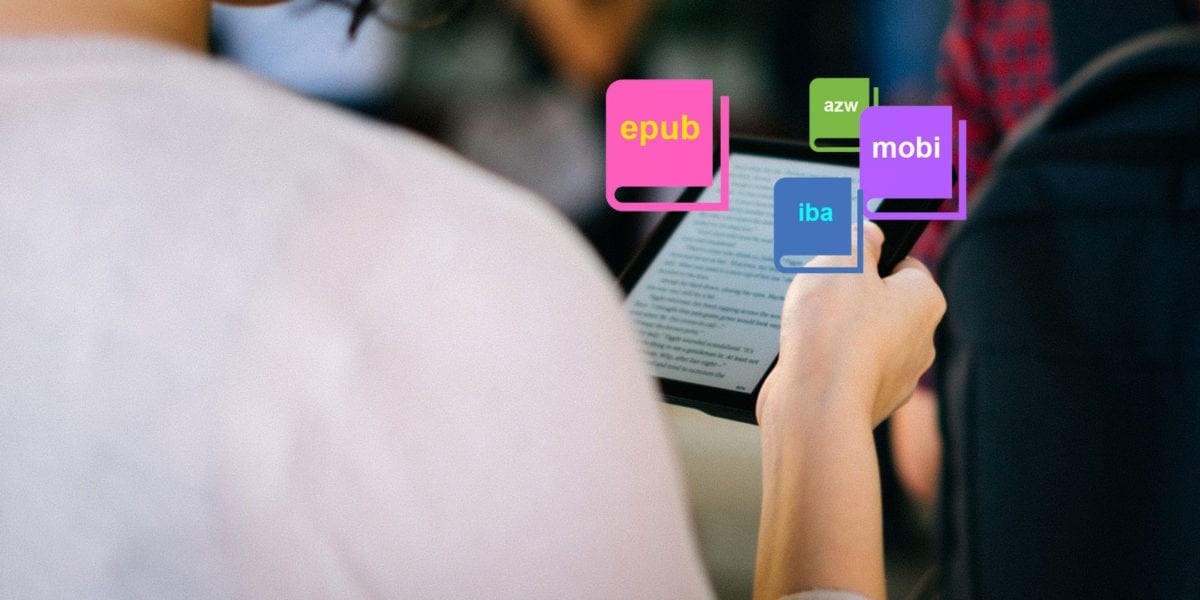 eBooks have become more popular than ever before. Most academic institutions, students, and professionals prefer to use eBooks.
That is because they are cheaper and offer high portability. They are easy and sometimes free to download. The good news is that eBooks are now available in standard formats so they can work on most e-readers.
Due to increased readership of digital versions, many different and new eBook formats have been introduced in the market.
Both readers and authors have more options from which they can choose to compose and read eBooks. EPUB, PDF, ODF, MOBI, and LIT are the most popularly used electronic book formats.
This article explains some of the most popular eBook formats that you should know
1. EPUB:
EPUB is a widely used electronic book format by readers and authors that is compatible with almost all digital platforms.
An EPUB files are supported by about 300 e-readers including Adobe Digital Editions and Apple's iBook. It is capable of displaying reflowable content and fixed-width layout.
It has grown as one of the most common and popular eBook formats because it is free to use and open standard. This format can support colored images, interactive elements, SVG graphics, and videos. Most computer operating systems support this format.
2. PDF:
Another popular eBook format most frequently used by publishers, authors, and readers is PDF. Due to its high compatibility with a number of devices, the popularity of this format has grown tremendously.
eBooks in PDF format can be viewed on a number of readers like Adobe reader, SodaPDF, Nitro PDF reader, PDF-Xchange Viewer, and many more. Visit SodaPDF to learn more about EPUBs vs PDFs.
PDF is also an open standard format. PDF eBooks enable you to maintain high-end designs. While they offer limited interactivity, they are more shareable and easily downloadable as compared to EPUB.
3. MOBI:
A MOBI file is also known as Mobipocket eBook file. This file format is used by Amazon's Kindle devices. This eBook file format is still very popular fordevices having low bandwidth. However, you won't find them too often outside of Kindle.
MOBI facilitates hassle-free eBook publishing. This format can accommodate a great level of compression, complex content, and supports indexing.
It allows readers to easily incorporate dictionary, bookmarks, highlights, sketches, annotations, and extra pages according to their needs.
4. TXT:
TXT file format supports plain text and uses file extension .txt. This file format is strictly used for text as it doesn't support images and graphs.
You can use this format to write eBooks that require no formatting beyond basic fonts and font styles. Moreover, TXT files do not have a fixed layout, interactivity, and DRM (Digital Rights Management).
TXT file format is great for creating heavy text ebooks such as research reports.
5. ODF:
Open Document Format (ODF) is an open-source format that's based on XML.
ODF file format is most commonly used to save and exchange spreadsheets, presentations, charts, and texts. ODF files have extensions like .xls or .doc.
This format is also being extensively used to create and view electronic books. You should identify a suitable ebook format according to your needs.
Till than care and don't forget to share your thoughts in the comment section below or you can contact us to share something with us.