6 Random but Amazing Gifts for Men Who Are Technology Freak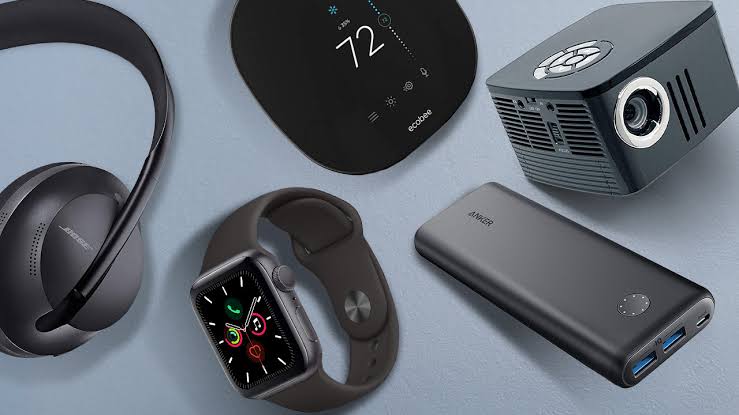 Amazing Gifts for Men – Everyone appreciates a gift, and everyone wants to be the one to give their loved ones the best presents.
If you're looking for gifts for a tech-loving person, then you are in luck. However, don't worry because you don't need to give a flagship smartphone, a tablet or a laptop. Some other gadgets and gizmos will make for a great gift without breaking the bank.
This article will help you find the best possible gifts for a tech freak. If you don't know much about tech, then buying a gift for your tech-obsessed friends can be quite a tough ask.
Stick around, and you'll find out how you can buy the perfect gift for a tech freak without wreaking havoc on your bank account.
Amazing Gifts for Men Who Are Technology Freak
1. Nintendo switch lite
It is a smaller, handheld version of Nintendo switch. After the worldwide success of Nintendo Switch, the company decided to release a smaller version with equally high specs so the users can play all the games that original Nintendo switch offered.
It is a very cool gadget, and any gaming lover would want to have this. It is smaller and lighter in weight. Therefore, it is an excellent alternative for the original Nintendo switch, which works with your TV.
It provides a great gaming experience and a wide variety of games like Super Smash Bros, The Legend of Zelda, Pokemon, Mario Kart, and many more. Due to its small stature, it is easy to carry around, and it makes a great travelling buddy.
2. A portable hard drive
A portable hard drive can be a convenient gadget when it comes to storing data. One problem tech nerds always face is that they keep running out of storage.
In such cases, a portable hard drive can serve as a lifesaver for them. It also makes data storage more convenient. Moreover, it helps keep precious data backed up to protect from potential damage.
Portable hard drives are particularly important for online gammers as the latest games can occupy a considerable amount of space on your internal drive, so your portable hard drive is the best place to keep your games.
You can buy a portable hard drive with a decent amount of storage capacity for around a hundred dollars or even less. If your friend is particularly enthusiastic about mobile technology, then he will surely appreciate a portable hard drive.
3. Wireless noise-cancelling headphones
Wireless noise-cancelling headphones can change your life. Not only do they provide crystal-clear sound, but they block out all the noise from the outside world.
It can give you a chance to take a break from the outside world and listen to your music, audio-book or podcast. You can visit blinkist audiobook summaries for amazing collection of audio books.
It has been seen that one cannot feel comfortable wearing wired headphones since they make your work difficult while doing a gym session or morning walk. However, wireless noise-cancellation headphones allow you to enjoy your workout and morning walk since they don't bother you.
If your friend is enthusiastic about tech, then this is the perfect gift for him. Wireless headphones give a person a chance to shut out the outside world for some time and focus on his game without any disturbance.
So, a pair of wireless headphones can be an excellent gift for a tech lover.
4. Polaroid ZIP Mobile Printer
It is quite an exciting gadget. A Polaroid ZIP mobile printer is a mini printer which connects with your phone.
This tiny gadget works precisely like a regular printer, but rather than connecting to a computer it connects to your phone. It is very convenient and easy to use.
It helps you take a print-out of anything you want, and whenever you want. The small size of this gadget allows it to fit inside your pocket. Now your friend can carry a printer with him at all times, and he can easily use it wherever he wants.
Tech lover will immediately fall in love with this gadget since it is so unique and useful. Therefore, this could be the best gift that your friend has ever got.
5. A smart speaker
A smart speaker is a wireless audio playback device that helps you to listen to your favorite music.
However, it is much more than just a speaker. It comes with a voice-activated digital assistant that can interact with home automation hubs.
Moreover, it enables you to control all of your smart devices. You can manage your lights, smartphones, smart fridges, smart TV and anything else that is connected to the internet.
In recent years, these smart speakers have become trendy. Some examples of smart-speaker are google home and amazon echo. Anyone who has a likeness for tech loves to own one of these, and if you gift your tech-savvy friend a smart speaker, then he will surely be over the moon.
6. GoPro camera
These tiny cameras are one of the very best inventions of the modern-day. They can withstand water, snow and mud. These cameras provide the high-quality picture and video resolutions.
Moreover, they are perfect for video-blogging and making videos. These are compatible both with iOS and android, and it makes them even more useful. You can pair these cameras with your phone and transfer data with ease.
Furthermore, you should keep in your mind that they are small in size, and they are easy to carry around, unlike conventional high-resolution cameras.
GoPro cameras are lightweight and mobile, which makes them perfect for travelling. These cameras make for an ideal gift for your tech-loving friends. Moreover, these are very stylish and highly in demand.
These may be a little expensive. You can get one for around one-fifty to two-hundred dollars, but they are worth the price. However, you can click on Cameraseals.com to know about different types of cameras.
You will find cameras in very less amount since there is a vast range of cameras available on this website.
Now, remember these pieces of advice that are mentioned in this article for amazing gifts for men because they are going to help you to find a perfect present for your tech-loving friend. You can buy these gifts from an online retailer as well, and you don't have to spend your time in a mall.