7 Ways To Protect & Accessorize Your iPhone in 2021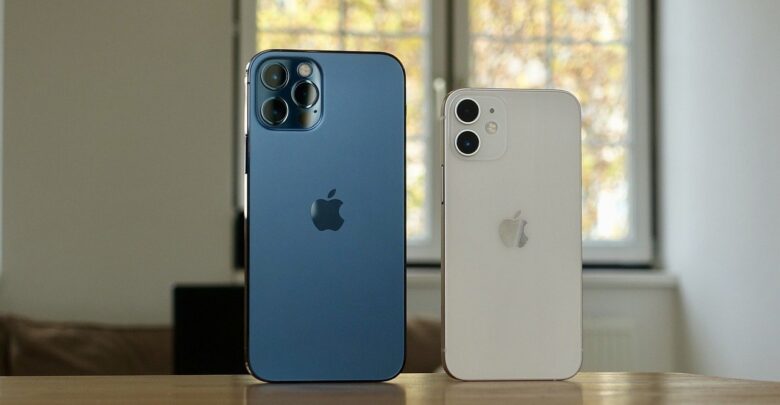 Your iPhone is your prized possession. You keep on looking for different ways to customize its appearance. You have already installed a few high-definition wallpaper apps to change its look and feel. You have also created various folders to make your home screen clutter-free.
But when it comes to its exterior, you do not wish to take any chances. You don't want to compromise its premium appeal by adding cheap add-ons. Following is a list of a few accessories that you can invest in without going out of your budget or compromising on the look of the handset.
These can be as subtle and as attractive as you want them to be. Some of them add utility while others add a different look to your iPhone. Let's find out what they are:
Scratch Guards For The Front And Back
Several of the new as well as past iPhone series models have glossy backs. The overall glass body and the stainless-steel frame look beautiful but they are very prone to scratches and smudges. The front of the iPhone is usually known for its oleophobic coating which prevents any smudges on the screen. Today, users are looking to prolong the life of these delicate devices and a great way to do that is by using scratch guards.
These are available for even the special edition iPhones that are very rare to come by. They are available for both the front and the back of the phone. You can install them on your device without compromising on their appearance and overall glossy finish. Some of them are also available in various tints, patterns, textures, and thicknesses.
They allow you to add almost invisible yet reliable protection to your devices. You can invest in a set of screen guards and tempered glasses as well and just follow the directions given in the leaflet for effortless installation.
Docks And Tripods
Docks and tripods for your iPhone 11 and iPhone 12 are never going to go out of fashion. Some of them are made from pure Rosewood with sturdy steel and/or aluminum frames. They come with strong and dependable hinges and can be used as a stand for your iPhone as well as a carry case whenever you are traveling long distances.
These can be set up on your breakfast tables as well as mounted on your nightstand for easy accessibility. They also have sockets and holes for charging ports that make it easier for you to keep enough juice in your iPhone while you are using them in bed. A lot of the varieties of docks and stands are also completely MagSafe safe despite their metal bodies and frames.
iPhone tripods have become a total rage in the past few years. iPhone users have begun using the entire camera module to its maximum potential. Tripods have added more stability to the already optically stabilized image and video of the various iPhone models. These have made these devices more than capable of shooting stunning videos with cinema-like clarity and detail.
TPU & Silicone Soft Back Cases
Softback cases are the all-time favorite of iPhone users. These are available in various colors and designs and the most popular materials that people shop for are TPU and Silicone. These cases can be further accessorized and customized by adding holders, stands, keyrings, and rope and wire loops to them. These make it even easier for you to carry your handset.
You can also further customize your iphone 12 pro case by applying glitter and other small attachments to it. You can easily make space for your keys, debit cards, and credit cards, safety pins, sim ejector tools, and other small items on it that you want to carry when you travel.
Customized Covers For Your iPhone
Several online marketplaces allow you to create customized back covers for your iPhone. Whether it is a hard case or a soft TPU cover, you can upload your favorite image on the website and get it printed on your choice of cover. These cases come in both opaque as well as transparent variety. You can choose from various options that are available online and can upload any image you want to get printed on the back of these cases.
You can customize them as per your liking by adding various filters and Photoshop effects. The final output is going to be as bright and colorful as the image you have uploaded. The clarity and detail are going to surprise you. Several iPhone users are using these platforms to create personalized gifts for their loved ones by adding their pictures on these covers and cases.
Foldable Wireless Pocket Keyboards
One of the most popular accessories that are gaining traction with not just Android devices but Apple devices as well as the foldable wireless pocket keyboard. These are available from a long list of brands all over the world. These are ideal for travelers, camping enthusiasts, adventure seekers, and globetrotters. They improve your productivity and can keep you functional throughout your vacation.
The best part is that these are very much compatible with the latest models of iPhones. The rows of keys are placed for comfortable use and navigation. These can be folded very easily and are very lightweight to carry. They are one of the easiest ways to convert your iPhone into a mini laptop without breaking the bank.
Mini LED Projectors
Mini LED projectors for your iPhone 12 are getting a lot of attention these days. They deliver an image brightness of more than 2000 lumens. The compatible audio outputs are your handset, headphones, Bluetooth speakers, and wired speakers. Their typical lifespan is around 50,000 hours and they can easily support 1080p video resolution. The throw distance ranges between 1.2 to 5.5 m. The throw range is 28 to 180 inches and the aspect ratio supported is 16:9 and 4:3.
iPhone 12 Lens Attachments
The iPhone 12 series is already known for its fantastic camera capabilities. The A14 Bionic chip can do wonders for your social media feeds by creating movie-like videos. The 4K video output on these devices is among the highest-rated across all high-end smartphones in the market. You can further enhance the camera quality of your iPhone 12 by investing in a few macro and telephoto lenses.
These lenses can accentuate the capabilities of your iPhone's camera by several notches. Many tech gurus already vouch for their features. They even recommend them to professional photographers who have spent thousands of dollars on the most expensive DSLR cameras. You can get more accurate colors, better zooming capabilities, and magnificent macro shots with these lens attachments.
Final Thoughts
Always invest in accessories that are worth your money. Do not go only with what the latest tech trends are. Look at the purpose you want to solve with any add-on or accessory that you wish to purchase. iPhone compatible accessories are very rare in the first place. But if you do find them, install them carefully and use them wisely.