Why Use and Learn NetSuite?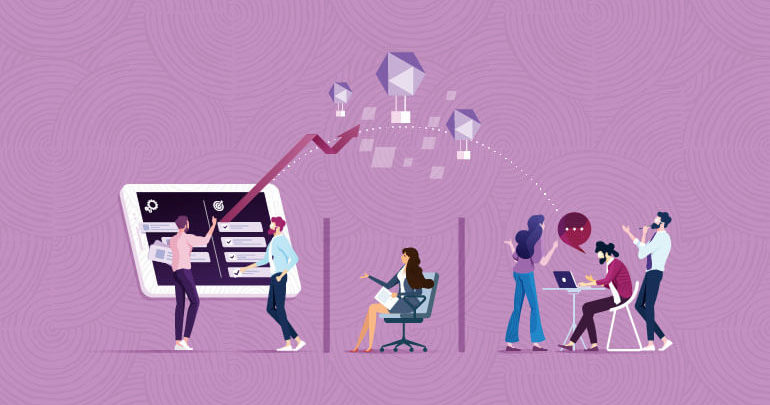 There are several business processes simplifying platforms and software today. All types of businesses, large and small, are looking for efficiency in operations with a centralized working style.
This can only be possible if all the data and information of all departments are in the same place, thus increasing accessibility.
One such powerful tool that comes to play these days is NetSuite. Read ahead to learn how NetSuite can be an effective tool for small to mid-sized businesses, and why you should take NetSuite ERP training.
About NetSuite
NetSuite is an ERP system that is online-based and can be used by various businesses to bring together the functions of the company. This software is found as an online service, so, therefore, there is hardware to handle.
Also, the software has no major setting-up required, along with regular maintenance. The best thing is that the cloud is for storing all data and information, thereby saving the cost of operations.
All this reduces the cost of installing and implementing this software. This software is applicable in various business functions and can increase the efficiency of the work processes. Today, it is popular among numerous businesses, ranging from e-commerce to manufacturing to software development.
NetSuite Uses
This software is effective in providing various services to its clients with the help of its multiple functionalities. Some of these functions are:
ERP: It is an effective enterprise resource planning software in which the workflow is centralized and automated. It can automate and cloud compute various key functions like supply chain, inventory, accounting, order management, etc.
Professional services automation (PSA): This application helps in handling, tracking, and managing various projects effectively.
Customer relationship management (CRM): It is an on-demand application and helps in handling and managing the customer database and information.
E-commerce: For those who need to manage their e-commerce website, they too can use this system. It will help in effectively unifying and integrating every single step in the e-commerce workflow.
Manufacturing: NetSuite provides solutions for manufacturing units too. It can be used to approach a scalable working model by ensuring that the products and services reach customers on time.
Why use NetSuite?
Some of the reasons why you should invest in NetSuite ERP training are:
Speed and accuracy: This software will help manage various tasks together, thus helping to bring speed and accuracy to the business. You can work on various projects together without losing any quality of work.
Scalable growth: It helps in reaching out to the market better and helps in tracking progress. This makes it possible for businesses to scale their production and thus enhance growth.
Enhanced data visibility: No more resources need to go to waste for extracting data. NetSuite helps in getting real-time data with enhanced visibility and accessibility.
Centralized system: No need to install and operate separate software and systems for various functions and processes. NetSuite helps in integrating everything on a single platform. Therefore, the business can easily save money, and IT costs.
Real-time reporting: Also, NetSuite helps in getting real-time data and analytics for the processes that are performed. This makes sure that business can better their performance and get better results with improved functions.
Learning NetSuite can be quite helpful since most of the businesses with proper workflow are installing it. That is why the demand for NetSuite knowledge and skill is an in-demand requirement for many jobs. Also, employees can learn NetSuite to make their work more efficient and time-effective.