Pros And Cons Of Mobile Dating Apps – Technology Behind Love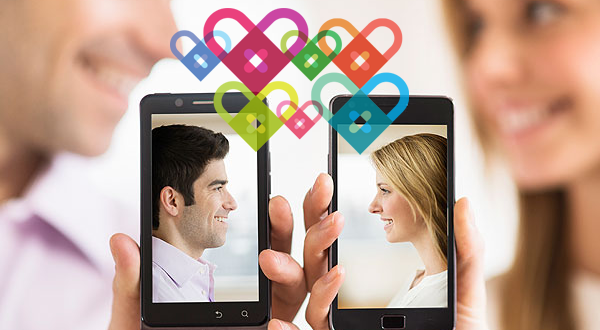 Dating using the age-old technique of personal meeting of the man and woman might slowly be fading into the oblivion.
Yes, there are still millions of people who use this method of trying to meet their boyfriends and girlfriends.
It certainly is a proven and time-tested method and perhaps even safer. But this does not undermine the growing importance of social dating apps where the power of the internet and mobile telephony is used quite effectively.
While the older generations may not be familiar with this technology, it certainly is fascinating to see people getting to know each other and even falling in love just over the mobile phone screen.
Many such connections have fructified and ended in relationships and even marriages.
Though the stigma and skepticism associated with such dating applications are not fully extinguished, there are many more people who are ready to believe that dating using the power and reach of the internet is here in saying.
What Are The Reasons
There are many reasons as to why people are moving towards such app-based dating solutions. The most important obvious reason is convenience and ease of use.
In today's busy world not all of us would have enough time to spend dating in front of the laptop of the computer. They would rather prefer to have something that is easier to carry around and something which could be accessed while on the move, while somebody is in the home, office, or workplace.
Secondly, it is easy to operate these mobile-based apps and therefore ease of use is one of the main reasons as to why they are considered so very special.
Pro
When you have the right apps, it helps you to narrow down on the options. This will avoid wastage of time with a person who may not be of the same wavelength. This could be about age, geographical location, sexual requirements and needs and of course physical appearance.
When you have the right app, it is very much possible that you will be able to get the basic information about the person and then get to meet him or her. This makes the screening process that much simple and easy.
You always have a much better chance of getting in touch with singles which otherwise may not have been possible. This certainly is a big takeaway as far as these apps for dating are concerned.
You will be able to touch base with hundreds or even thousands of possible matches without having to step outside of your home.
Since you are online, you can go offline and get out of the app when you feel you are done with it. This is not possible in a real environment where you will have to complete the process and then only move out.
When you get the right match, you have all reasons to feel happy about it.
Cons
Getting a real conversation on could be quite tough as far as such dating apps are concerned.
Lack of body language and social instincts and habits could often spoil such dating opportunities.
Navigating through people's intentions often is a challenge. It is difficult to differentiate between serious contenders and hookers or those who are there just for flirting.
Serious relationships cannot move beyond a point by text and phone calls alone. There needs to be physical contact, and this always is not possible, especially in long-distance dating processes.
Security and safety concerns are big problems as far as these dating apps are concerned. There have been instances where personal information that is sensitive and private has been stolen.
There could be a big difference between the person's photographic image and looks, and in many cases, this could be a big letdown.
You also could find the person not acceptable when you see him or personally regarding attitude and behavior.
The Final Word
There is no doubt that there are quite a few reasons for you to go in dating apps though there are some risk and problems associated with it.