8 Easy Ways to Scale up Your Gaming Experience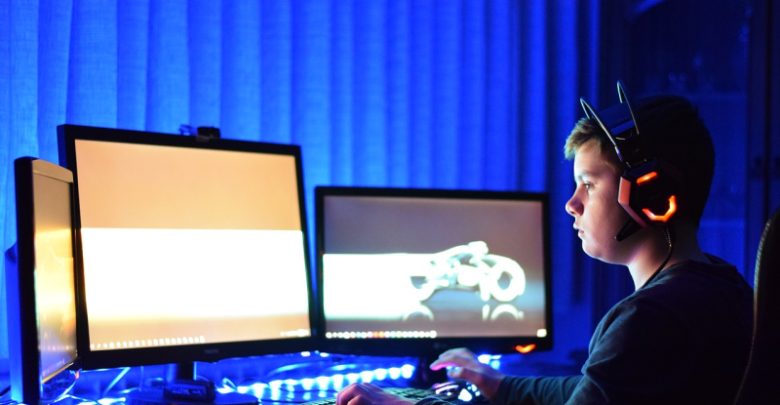 If you are a passionate gamer, you are perhaps looking for ways to improve your personal gaming experience. Well, games are now easy to access for fun, plus gaming is now considered a career! The big question is; how can you scale up your gaming exploits? We got you covered! Below are easy ways to make your experience better.
8 Easy Ways to Scale up Your Gaming Experience
Move to SSD
One way to improve your gaming experience is upping your performance by moving to SSD. SSD (Solid State Drives) offers a lot of performance advantage compared to the traditional mechanical hard drives. Booting a game from an SSD takes less than half the time it would take to boot it from a hard drive.
More so, load times to go from a game's menu into the game itself are faster when installed in an SSD than when installed in a hard drive. With an SSD, you will significantly decrease the amount of time you spend from the moment you launch your game to the moment you play.
Comfort is everything
If you enjoy gaming for long hours, you need to invest in comfort. You do not want to end up with back problems from what is meant to be a fun experience or career. Did you know there are seats designed for gaming? If you have decided to invest money into gaming accessories, why not include a gaming chair to that list.
Good gaming chairs come with in-built support that helps your body maintain ideal posture. Some great gaming chairs like the Secretlab Omega feature lumbar support pillows and multi-adjustable armrest. Cool, right? With a good seat, you can game for hours and not worry about body pains.
Upscale your sound game
Have you ever watched a horror movie on low volume? Boring right? It is always disappointing when you cannot feel the same way the creator of whatever it is you are playing/watching intended for you to feel.
Sound is everything when gaming; it dictates the atmosphere within the game and links each aspect of the playing experience into a unified narrative. How about getting hold of some good speakers or headphones and see the value it adds to your gaming experience. You can try the SteelSeries Arctis 7 Headset or the Razor Nomma chroma speakers.
Use the right browser for gaming
To enjoy an online game, you will need a browser with great resource consumption, great design, and exceptional inbuilt packages. There are many good browsers that are great for gaming. For example, Google Chrome is one of the most preferred gaming browsers. It has a design that maximizes the load speeds.
With Chrome, you can offload pages by turning off annoying ads, which we can all agree are abundant, especially in free gaming sites. This feature offers more resources to your game, and as a result, the game is played faster. You are perhaps wondering what happens to your old flash games as the tech shifts to HTML5 games.
Well, don't worry, you can follow this guide on how to enable flash on chrome, to keep enjoying games that are only supported by flash player. You will be surprised to know that the Flash Plugin is already installed on your Chrome browser. You can learn how to manage the plugin for gaming to avoid running into issues with other pages.
Your graphics card needs an upgrade!
Imagine rendering 4K games at 60 frames per second? cool, right? This is what we are talking about if you decide to make that upgrade to RTX 2080 Ti. This 250W card built on Nvidia Turing architecture is a perfect example of what a graphics card can do to your gaming experience.
Upgrading your graphics card boosts your computer's visual performance, which is vital for gaming.
Quick tips on upgrading your graphic card
Before making an upgrade, check your computer's limitations. Review your machine's option by checking the documentation or running a quick search on the model's name.
Before purchasing the card, look at the amount of memory onboard, memory speed, the model number of the device (the higher, the better), and the clock speed.
A reliable network will come in handy!
To enjoy an online game, you will need a reliable network or WIFI. Reliable WIFI is essential, especially if you are playing professionally or competing with someone. It is frustrating to watch your video pause and wait for that irritating loading spin on the screen to stop.
Luckily, you can solve this by using a mesh gaming router to fix your poor wireless network. With a reliable network, you can enjoy online games without a fuss.
Don't play alone
There is nothing wrong with playing alone. However, why not add some fun to it by playing with friends or other gamers. In fact, if you are considering a career in gaming, playing with other gamers allows you to discover new strategies, develop skills, and become a better player.
Gaming power is key!
As you work to scale your gaming experience and become a serious gamer, you will realize that gone are the days you can allow your PC or phone to have the luxury of shutting down in the middle of a game. Power management is crucial in gaming.
Before any game, check your power setting to ensure you have enough power to keep you going. If you are using your PC or laptop, you can sit close to a power outlet in case it runs out. On the other hand, if you are a mobile gamer, you can add a power bank such as the Anker power core to your gaming treasures
Don't forget the updates and upgrades
It is no brainer that the older a software or gadget becomes the less functional it is. The same applies to games. Updates make gaming better; whether it is fixing a bug, adding new features or enhancing a game for updated hardware, the goal is to make your experience better.
A good example is developers updating their games to add higher resolution assets or run at a faster rate for its PS4 pro and Xbox one X users. So, if you are serious about being a gamer, remember to have necessary updates and upgrades from time to time. These changes and improvements ensures you get the best experience when gaming
Final thoughts
From our discussion, it is quite evident that scaling your gaming experience goes beyond flashy accessories. It is more about understanding the dynamics of gaming. For example, with an old or slow PC, you will not be doing the usual plug and play but instead, plugging and praying that the game plays smoothly.
These tips and tricks should elevate your gaming experience on a budget!