Know Which Devices are Compatible for Android 8.0 Oreo. Check if yours is on the list!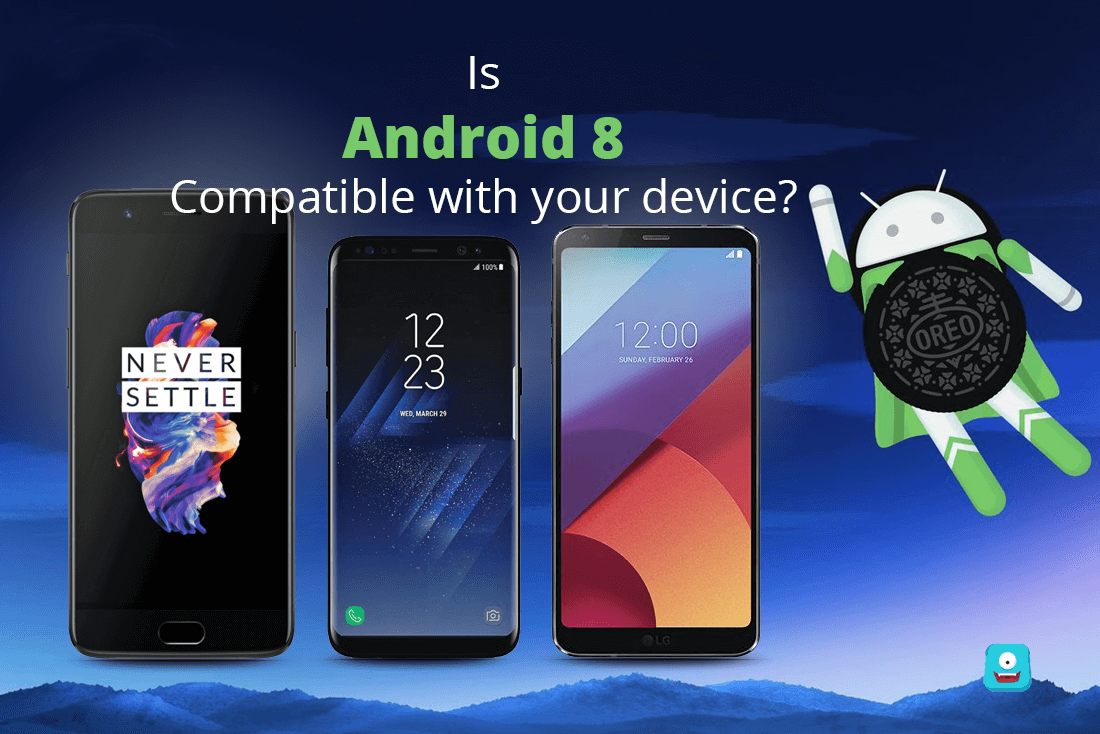 Finally, Google has launched the latest official Android OS Android 8.0 and they have teamed up with Nabisco for co-branding naming their sweet update after the world's favorite biscuit Oreo. Earlier known as Android "O", Google released the official Android 8.0 Oreo on 21st August 2017 during the Solar Eclipse event.
Android 8.0 brings a ton of features with the highlight being Picture-in-Picture where you can manage two tasks simultaneously, yes at the same time on any screen size. Other notable features include Battery optimization, Notification Dots, Autofill, Background apps limitation and a ton of other features we're all excited to try.
Google's Play Protect is another feature that'll shield your smartphone from rogue apps by scanning over 50 billion apps on Play Store daily. Even those apps which are not installed on your smartphone.
As measured on Google Pixel, this OS is 2x faster when booting up. Now move on your favorite apps and tasks swiftly with Android 8.0 Oreo.
For all emoticon lovers, Google has made an addition of 60 new emoticons to express your emotions and feelings better with Android Oreo. Android Instant Apps will let users to directly teleport to new apps minus the installations.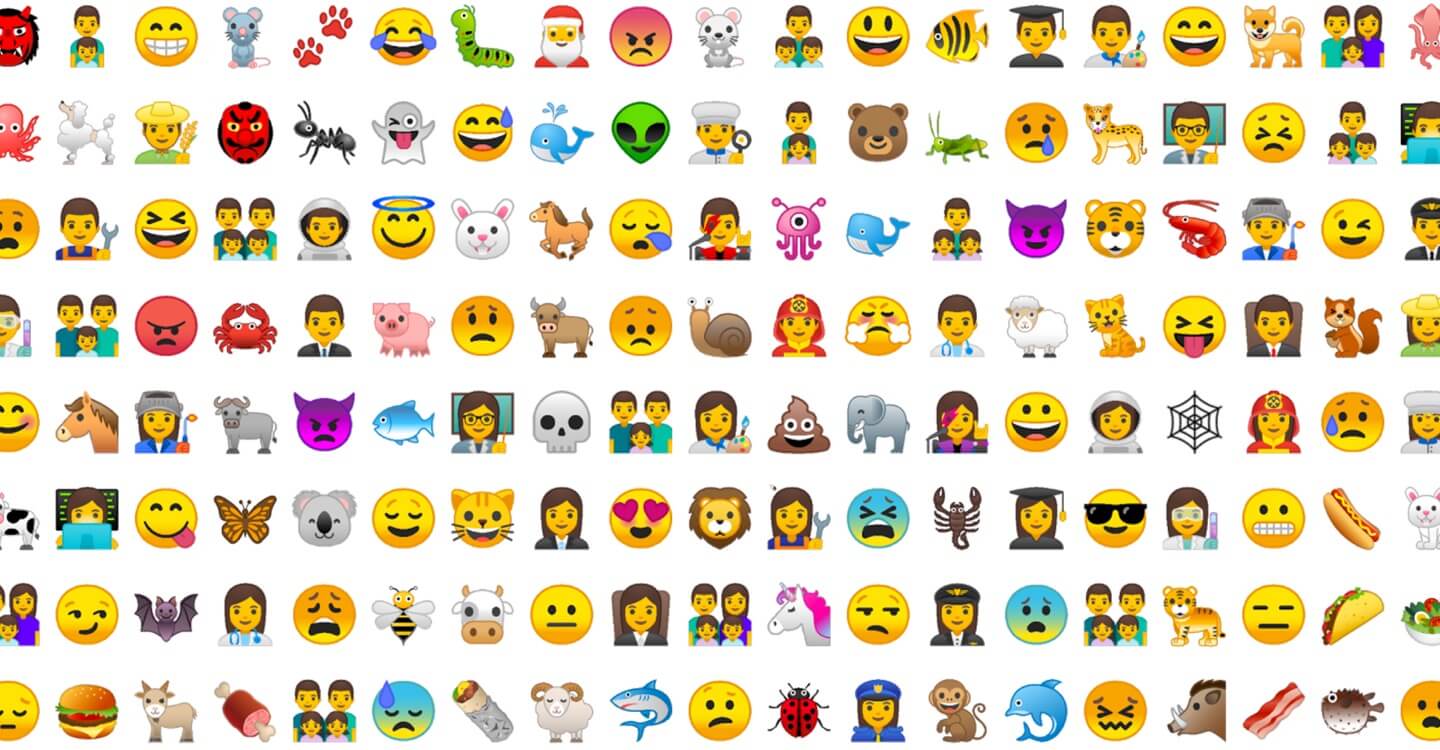 While the earlier OS from Android couldn't get a hold of the market as predicted, Oreo is said to make some solid changes. With so many features in tow, the main aim of every Android Smartphone holder is to get their hands-on this delicious biscuit named Android OS.
Android 8.0 Oreo developers have pushed out the sources to Android Open Source Project (AOSP). If you've registered as an Android Beta User, you'll get the full build with the release or you can manually perform Android 8.0 Oreo download by flashing it to your device or downloading a system image for your compatible device.
We have a list of devices which are compatible with Android 8.0 Oreo and phones that'll be getting this update. Check if yours is on the list!
Google Pixel and Nexus
The Google Nexus 5X, Nexus 6P, Nexus Player, Pixel C, Pixel XL and Pixel are the first smartphones which will be receiving Over the Air update of Android 8.0 Oreo soon. Alternately, beta users who own this smartphone will have automatically received this build. You can also download the image file from Android's official site and install it manually.
LG
LG has recently released two new smartphones: LG Q6 and LG G6 which are assured to receive Android 8.0 Oreo update. LG G5 and LG G20 are also in line to receive the Oreo update soon.
Motorola
The phones receiving Android 8.0 update under Motorola Flagship include:

Moto G5 Plus
Moto G5
Moto G4 Plus
Moto G4
Moto Z
Moto Z2 Play
Moto Z Play
Moto Z Force
Moto Z Style
OnePlus
OnePlus has confirmed that their latest release OnePlus 5 will be released with an Android 8.0 Oreo update soon. OTA updates will be received by OnePlus 3T and OnePlus 3 as well.
Sony
Sony has not released any official list yet but rumors suggest the following devices have made the cut for Android 8.0 update in the coming months:
Sony Xperia XZ Premium
Sony Xperia XZ S
Sony Xperia XA1
Sony Xperia XZ
Sony Xperia XA1 Ultra
Sony Xperia XA
Sony Xperia X Performance
Sony Xperia X Compact
HTC
An official confirmation from HTC has assured the Android Oreo update for HTC U11. Here are other HTC devices getting Android O as an update:

HTC U Ultra
HTC U Play
HTC 10 Evo
HTC 10
HTC Desire 10 Pro
HTC Desire 10 Lifestyle
Huawei
Huawei is leading the market with quick Android releases and has already test run it on Mate 9. They smartphones getting hooked with Android Oreo update include:
Huawei P10
Huawei P10 lite
Huawei Honor 9
Huawei P8 Lite 2017
Huawei Nova 2
Huawei Nova 2 Plus
Huawei Honor 8 Pro
Huawei P10 Plus
Huawei Mate 9 Porsche Design
Huawei Mate 9
Huawei Mate 9 Pro
For Huawei Nexus 6P, the Android 8.0 Oreo Download is available.
Nokia
Like a Phoenix, Nokia has risen from the ashes and has confirmed that all recent Nokia devices will get OTA update for Android 8.0 Oreo by the end of this year.
The Nokia Devices getting Android O update:

Nokia 8
Nokia 6
Nokia 5
Nokia 3
Samsung
The upcoming release of Samsung Galaxy Note 8 is rumored to receive the Android Oreo update quite faster than the older Samsung devices. Although no official announcement has been made yet, the following devices are up for the Android OS upgrade:

Samsung Galaxy S8
Samsung Galaxy S8 Plus
Samsung Galaxy S7 Edge
Samsung Galaxy S7
Samsung Galaxy A series (A3, A5, A7, A8)
Samsung Galaxy C9 Pro
Samsung Galaxy J7 2017
Samsung Galaxy J7 Max
Samsung Galaxy J7 Prime
Samsung Galaxy J7 Pro
Samsung Galaxy Note FE
Lenovo
Here are the Lenovo smartphones that'll receive the OS upgrade with Android Oreo:

Lenovo Zuk Edge
Lenovo K6 Note
Lenovo K6 Power
Lenovo Zuk Z2 Pro
Lenovo's recent release K8 Note is rumored and widely expected to come pre-packed with Android 8.0 Oreo.
The older releases of Android OS couldn't grab the attention of market as it intended with only 12.3% Android devices running on Nougat 7.0 and 1.2% opting for Nougat 7.1. Android 8.0 Oreo will hopefully overcome this dip with the powerful features like Battery optimization, Picture-in-picture, and advanced audio enhancements.
If you don't own Google Pixel and Nexus, you can expect your Android 8.0 upgrade latest by December 2017 as Google has its goal set for a wide release of Android devices running on Android Oreo by the end of this year.
We'll keep you posted with all the current updates related to Android 8.0 Oreo.
Bookmark this site and stay updated with Freaksense.