Cloud Computing Trends 2021: What to Look For?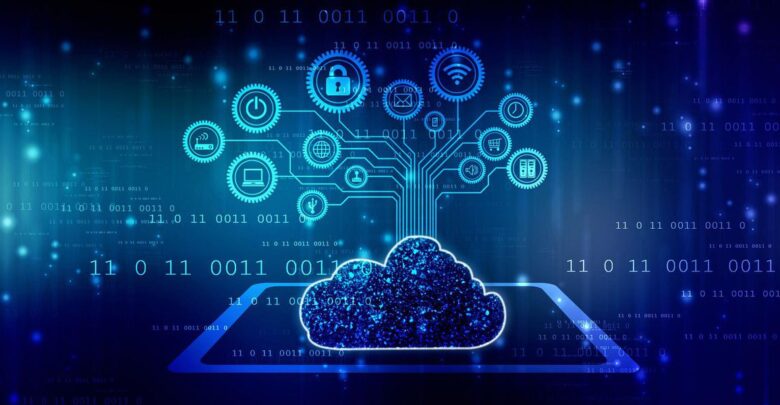 Did you know that the global cloud servers crossed a valuation of $350 billion in 2020? In a short span of 10 years, this technology saw a market growth of over 350%. That's huge! Undoubtedly, with every passing year, the cloud is becoming an efficient storage solution that allows businesses to leverage data.
Additionally, it's also enabling businesses to innovate their business models without compromising on agility. 2020 was a pivotal year for the cloud since it allowed the organizations to merge their existing business processes with novel cloud technologies during uncertain times.
Now, as we move forward, here is a list of top cloud computing trends to watch out for in 2021.
Multi-cloud Approaches For a Seamless Experience
Currently, big cloud providers use a walled garden approach with their service offerings. And why not? They have to market their platform as a one-stop solution. However, with the industry transforming into hybrid or multi-cloud environments, the need for infrastructure including multiple models is rapidly increasing.
So, you can expect the big providers to create bridges between their platforms. Adopting a collaborative approach will enable customers to take advantage of the multi-cloud trend. Besides that, it will allow organizations to share data and access it with their stakeholders.
Virtual Cloud Desktop Solution Will Grow
In this, the organizations can get access to the workstation as a managed cloud service to the laptops or desktop screen, irrespective of where you work. Thus, eliminating the cost of any hardware updates or the need to dispose of any redundant technology.
This will further trigger innovation in simplifying the public cloud platforms. For instance, businesses opting for Outsourced IT support are leveraging the support for virtualized desktop platforms where they store data connected through a Network Operations Center. Thus, enabling them to manage every aspect of a company's computing infrastructure.
Artificial Intelligence With Transform The Cloud Computing Space
The use of AI in different sectors is snowballing in the past few years. Clearly, It has a role to play in improving the efficiency and speed of cloud computing. Thanks to AI, the cloud will continue to allow toolsets like language processing, recommendation engines, and so on for better efficiency. This is because AI can manage and monitor almost every aspect involved in business operations, optimizing efficiency.
Serverless Architecture Will Become Prominent
This is yet another aspect related to cloud computing. It helps companies to run applications or develop new ones without relying on any physical infrastructure. In other words, all the maintenance, scaling, and upgrading will require only a cloud. In fact, more than 40% of the organizations already adopted it in 2020 to reduce cost and increase productivity.
Wrapping Up
With every passing day, the need for organizing data is increasing. And since many of these data fall under the sensitive data category, choosing the suitable options to manage data is an essential aspect of every company's strategy.
Therefore, cloud computing is becoming a practical approach that's helping companies with different types of data and streamlining their everyday tasks.