A Small Business Guide: How to Build an Interactive Business Website?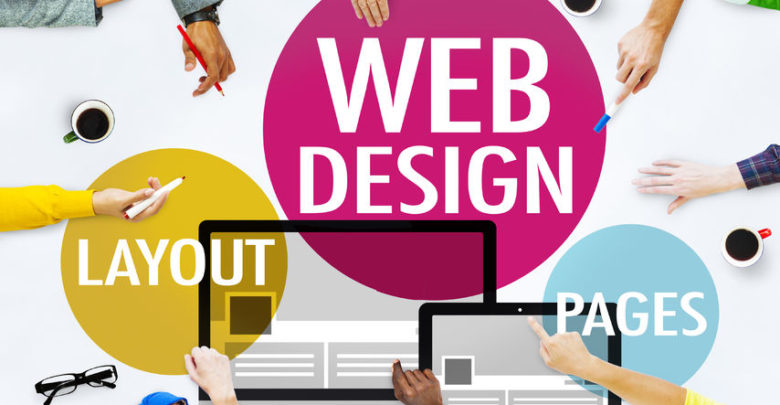 Building a website is an important way to inform your audience about your online business presence. It helps boost brand recognition and drives sales other than your brick-and-mortar stores. Because due to the outbreak of COVID-19, people prefer to spend more time online shopping.
A simple, well-designed, and easy to navigate website design adds new milestones for small business success. Because these are cheap and open up new market platforms. So, if you are too one of them who wants to flourish their business with an attractive and functional site, you are on the right blog. It does not matter what program or development software you are going to use, but general tips can give your website a professional look.
Here are steps for your small business success on online marketing
1. Know about the primary purpose of your website
The role of a website is to provide general information regarding what you are serving or selling. For instance, the motive of some businesses is to sell products, and others are guiding users for relevant information. In both cases, your website designs and functionality varies. Whatever design you are choosing, make sure your customers must be getting the right message and adequate information from your website. There must be a homepage, about us and contact details to guide customers.
If you plan to create an eCommerce site before embarking on a website. In this case, you need to work with retailers or service providers that accept payment through your website. Make sure you should decide in advance all the possible modes of payment for customer convenience.
2. Decide your domain name and web host
The domain is one of the most important features of your website. It helps your website to promote on all social media networks and boost website visibility on search engines. Therefore, it is essential to choose a short, clear, and acronyms form. You can also choose numbers along with alphabets to avoid customer confusion.
When you are deciding top-level domains, the suffixes of domains such as .com, .net, or .biz are most trending. Some of the users also choose location-based domains such as .nyc, .agency or .law or .marketing. You can choose the name depending on your business niche and area or promotion.
The next important thing is that your website needs hosting. This is also called a server where all its data is stored, and the public can access it anytime and anywhere. Website hosting could be expensive as you need a high-speed service that can upload your website faster.
3. Build your pages
Once you have decided on the area of your website and domain, the next step is to start building your website. Make sure your website design must be clear and easy to navigate. Images, logos, and content should be eye-catching and unique. According to charlotte web design experts, when you are a newbie in website design, taking assistance from professional website designers could be a healthy decision. Because experts are well aware of what is trending in the industry and what your company needs to attract more customers.
When you are designing a website, do not forget a few details, such as adding a call to action button, as it helps the customer to directly interact with your business. You should also pay attention to automated speed improvements plugins that help the visitors to browse more quickly. Adding pictures about your products and services helps the customers to know more about your business. Therefore, try to add real and clear pictures.
4. Set Up Your Payment System
When you are planning for an e-commerce store, you have to think about online payment methods too. For this, there are many third-party options available in the market. You just need to make sure which option is best for you and add it on when the customer is proceeding in the cart.
5. Test and publish your website
Before announcing a site live date and time, it is important to test it from all ends. Check out whether your website is working properly on all platforms such as Chrome, Safari, Firefox, and other browsers. Find out website speed and click on each page and links to check whether everything is working fine or not. If it is taking time, consult with a professional, then deal with future customer complaints.
While testing, make sure your website must be working smoothly on mobile and tablet. If there is an issue, iron it out immediately. Once your website is live, use analytics to judge each page's performance and speed.
6. Market your website on social media
Creating a website is not enough, you need to market it too on various social media platforms. It helps the target audience to know what is happening in your company. Whatever you will update on the website, you can post it on social media to tell customers about your new products or services. You can add social media links on your website's footer or the ancillary bar. The link can directly take customers to social media and boost interaction.
7. Invest in Search Engine Optimization (SEO)
Website submission on various search engines is a part of search engine optimization and a way to interact with your customers. Because when a website is submitted on search engines, it helps the site to rank on major search engines and show on top results. Therefore when you build a website, you need to work on on-site SEO and off-site SEO techniques. Some of the important SEO tactics involve the right selection of keywords, adding unique and fresh content, place internal and external links, optimize images and work to improve speed. When you are working on improving website speed, you can use free site speed checkers like Google's PageSpeed Insights for boosting performance.
Bottom line
Creating a business website is a low-cost marketing investment that establishes credibility and reaches a wider customer base. Therefore, always choose a unique design and fresh content. Seeking professional assistance could be a great choice. You will get a high-quality web design and an eye-catching appearance. It helps more customers to interact with your business.