Best Small Business Phone Systems & Services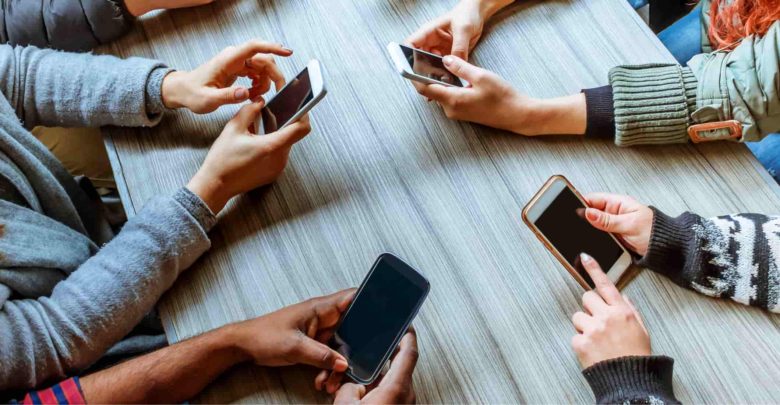 Are you searching for the best VoIP system for your small business? 
A VoIP or Voice over Internet Protocol is a pocket-friendly solution for small businesses. And, unlike traditional phone systems, an internet phone system has several valuable features at no extra cost.
What a VoIP system is and How it is helpful for your Business? 
VoIP, the Voice over internet protocol technology, allows business people to make or receive calls through the internet. The system doesn't use traditional phone lines. VoIP, also famous under the name internet phone system, converts your voice sound into digital signals sent over the internet as much as other data. 
Many small businesses, startups, entrepreneurs use VoIP service- all thanks to their extra features and costs much less than a traditional business phone. Internet business phone systems are the best because of features beyond calling. Other services may be call forwarding, voicemail, call waiting, conferencing, caller ID, video calls, and more. And, the best part is that you don't need to pay anything for these add-on features, unlike the traditional phone system. 
You're sure to select a VoIP system for the enterprise once you know the benefits:
Flexibility:

to make and receive phone calls using mobile apps, computer, and VoIP devices. 

Scalability:

phone systems are scalable without buying more hardware or phone lines.

Data:

to track and analyze the calls.

Price:

These are cost-effective for startups and small organizations.
What are the best business phone systems?
If you're a small enterprise or are running an online store, adding a professional phone system can help your enterprise grow. You can build better customer relationships using sales and support, which you can provide over the phone. 
With that being said, it becomes vital to look at the best business phone systems you can use:
1. Ring Central:
This system is an effective and easily accessible VoIP service. 
Whether you are managing a large business or planning to start your own enterprise, you can use secure, reliable, and hassle-free internet phone service. All you've to do is step up and activate the service in as little as a few minutes. Top-notch customer service is not to mention. 
RingCentral comes with outstanding features like call forwarding, call monitoring, call routing, video conferencing, call recording, and screen sharing. The best thing about this system is that you can avail the benefits of services like Zapier, Office 365, and more. 
2. Fanvil:
Are you eyeing brand recognition for your Business? Well, Fanvil has made that easy for you. Fanvil resellers work in marketing their logos with a minimum order quantity of 200 units. Also, you'll be able to customize the front plate and keep it blank. 
Fanvil is a powerful Android phone with 112 easily programmable DSS keys, which you can customize into different functions. These features can be:
Speed dial

Call forwarding

BLF

Recording, and

Broadcasting
3. Grandstream:
The tangible benefits of using a video conferencing system are many. Grandstream is a great system that acts as a perfect communication tool, a great blend of Voice and data technology solutions for your small Business. Some of the best features of this phone system are:
Extraordinary Voice and video capabilities

The practical desktop sharing feature

Simple yet intuitive software

There's no need to perform any downloads

Fully customizable and brandable
Grandstream Video Conferencing System is ideal as it gives you higher efficiency with a backdrop that's user-friendly. The flexibility of executing projects within a specified deadline enables you to increase overall productivity. Also, you get familiar with the beneficial results- the opportunity to explore the system's intelligent features. 
Which is the best VoIP solution for your small Business?
Comparing the above services, you'll be able to conclude the best VoIP phone service for startups and small businesses. These offer unique features and services that are the most useful to enterprises. 
Also, you don't need any annual contracts for making use of their services. RingCentral is a great internet phone service that experts highly recommend.
Not ready to have VoIP for your small Business yet? Well, take a look at the benefits. After all, a small step right now can be a giant leap for your enterprise in the future!