Shopping For Friends? You Need to Get Them These New Tech Gadgets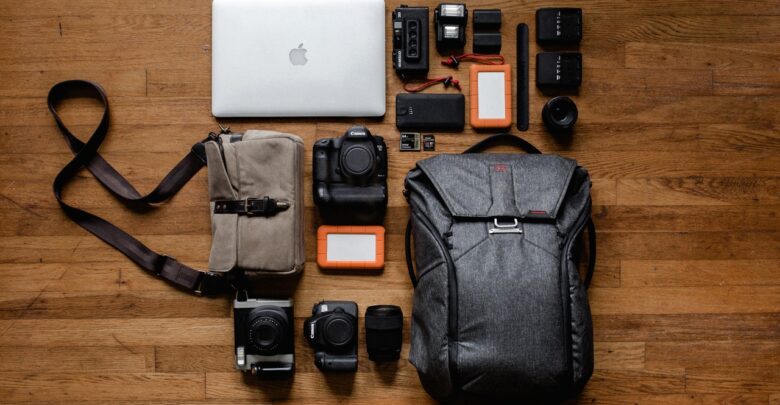 Are you shopping for a tech-obsessed friend/family member or just looking for a valuable gift to give to someone for the holiday season? Either way, we're here to lift the pressure of "choosing" off your shoulders.
No doubt, tech gadgets always make for a fantastic gift, even for the impossible-to-shop-for person. Why? It's simple. No matter their preferences, there's always something out there that's seamlessly tailored to what they want or love. Trust us; no one will ever be able to scoff when bestowed upon a shiny new iPad, a pair of premium-quality earbuds, or even a MacBook. Yes, that's a stretch, but wait till you see the smile it puts on the receiver's face. 
To lay your hands on the supreme, most gift-worthy gadgets, here's a list of the best tech gifts of the year (so far).
HP Sprocket Select Portable Photo Printer 
A fantastic tech gift you can get for the Instagram addict in your life is the HP Sprocket Select tiny photo printer. The sleek device can print images up to 2.3 x 3.4 inches on the water- and tear-resistant paper.
The Sprocket mobile app allows users to alter their images before printing them. There's also an option to use augmented reality to interact with the prints.
Manual Tune Spirit Box FM/AM Radio
Suppose your pal loves ghost-hunting or even works for an agency known for investigating paranormal activities. In that case, this tech gift might be just what they need. 
Now, if you're wondering, "What is a Spirit Box," it is a device used for scanning FM and AM frequencies to speak to spirits. And the Manual Tune Spirit Box allows users to control the speed and scan channels themselves manually. This Spirit Box is not like others that go through everything automatically and may miss an EVP (Electronic Voice Phenomenon) with a weak signal.
You may go at your own pace with this Manual Tune Spirit Box because the device requires you to turn the dial slowly with your finger manually. It's essentially a standard radio, but because many paranormal investigators love the manual part of this equipment, it can be used effectively for ghost hunting. So what are you waiting for then? Gift this to a ghost-hunting enthusiast right away.
Xbox Elite Series 2 Controller 
Whether the person you're gifting is a PC or Xbox gamer, this is the gaming pad you'll want to throw in their hands for the New Year. 
With a longer battery life (40+ hours of playing), Bluetooth compatibility, dual paddles on the backside, and wireless charging, players can perform all sorts of actions. It even guarantees more precision and speed. 
And it works with the new Xbox Series X, too. Besides that, there's no shortage of ways to use the Elite Series 3 to hone one's talents. Whether with a powerful Windows 10 PC, the Surface Laptop 3, or a console. 
Wyze Cam Smart Home Camera 
This affordable option is indeed too good to be true. A $25 indoor security camera with 1080p HD resolution, cloud storage, night vision, advanced features, and digital assistant compatibility. The perfect tech gift for a fellow who values home privacy. 
It also includes smoke and carbon monoxide detection alongside human detection feature that informs homeowners when visitors arrive.
Furthermore, if you want to up your Zoom game, you can repurpose this as a webcam. Now that's what we call advanced capabilities for a camera the size of a cube. 
Google Nest Mini
If you're looking to buy high-class speakers powered by Google Assistant, the Nest Mini might be an easy choice. 
Even if someone on your gift list already has a Nest Mini, there's a good chance they can't access a voice assistant in one or more rooms. The more locations you can tell Google Assistant to do your bidding, the better your house becomes.
Kenu Airbase Wireless Charger 
This one is for the practical driver.
Keep your tech-obsessed loved one or friend safe while driving by gifting them the Kenu Airbase Wireless. You can position this charging mount on the windshield or dashboard for a hands-free mode.
It readily shifts between portrait and landscape viewing modes and does not overheat. Furthermore, it is compatible with most electrical gadgets, including Samsung, LG, Apple, and Google. 
Google Pixel Buds
These Google Pixel Buds keep you covered whether you're taking calls in noisy situations or listening to your favorite playlist at the gym. 
Plus, these sweat-resistant wireless earphones are so powerful and robust that you won't have to worry about destroying them. Naturally, all of the best wireless earbuds have the exact specifications.
So what makes the Google Pixel Buds so unique? The real-time translation app makes these the best earbuds for international travel. It's an incredibly futuristic feature that will make you long for the days when we can travel again.
Air Selfie Flying Camera 
If you know someone who tends to ask others to photograph them way too often, gifting them this gadget may be the best thing. 
And since we're practicing social distancing because of the pandemic, relying on this device may be an even greater decision. 
It locks in your face with AI technology, takes a few photos, and then returns to you hands-free. 
Amazon Echo Show 
Do you know someone head-over-heels in love with the kitchen but is constantly struggling to find recipes or other kitchen-friendly info? Well, get ready because this tech gift is all they need. 
The Amazon Alexa comes with a stunning visual display that allows you to obtain various information. From ordering items from your shopping list, video calling, gathering recipes, and so forth, you can do loads with little to no effort. It is everything you need at your fingertips. 
What's more, it allows users to control almost everything with voice, making it the most valuable and fantastic kitchen companion ever. 
Microsoft Universal Foldable Keyboard
In today's always-online world, it's becoming increasingly difficult to avoid the inundation of emails that arrive at all hours of the day. This tiny, foldable keyboard is ideal for people who have a long commute and want to make the most of their spare time. It can add hours of extra productivity to the day, such as responding to emails or writing a note. iPad, iPhone, Android, and Windows tablets and phones are all compatible with the rechargeable keyboard.
LumiCharge LED Adjustable Desk Lamp
If you can't find a unique gift for someone who has everything, the LumiCharge LED Smart Adjustable Desk Lamp is a solid bet. It's a sleek, modern-looking desk lamp with a built-in charging dock to charge various wireless phones. 
It also boasts a motion sensor light and displays date, time, and temperature, so you'll never bang the corner of the desk in the dark again.
Endnote
So, which one of these tech gifts are you planning to buy for your beloved fellows? Whatever it may be, several hugs and "thank you" are guaranteed. We suggest you give them something unconventional yet exciting, like ghost-hunting equipment. And since technology is a vast landscape, many more variations are bound to be released, so keep your eyes peeled.